This redstone contraption is originally made by Mumbo Jumbo in Java Edition in the hermitcraft server. If you want some kinds of shenanigans from the hermitcraft server in your multiplayer world then download this map for you to build in your multiplayer world.
This contraption is built on/for bedrock edition some circuit in this contraption might not work in java edition due to some disparity on redstone mechanics.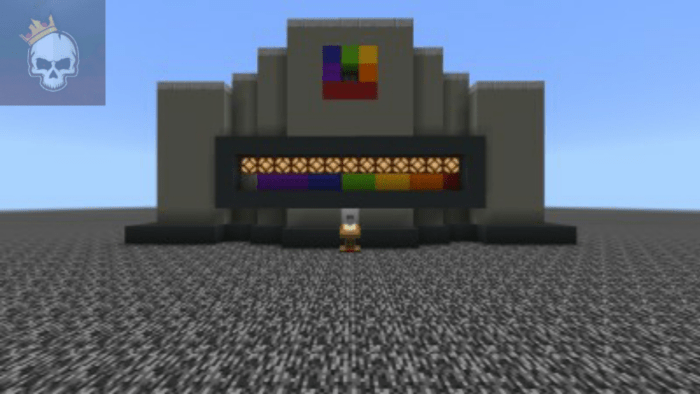 The build is exactly copied from mumbo's build to encase this contraption.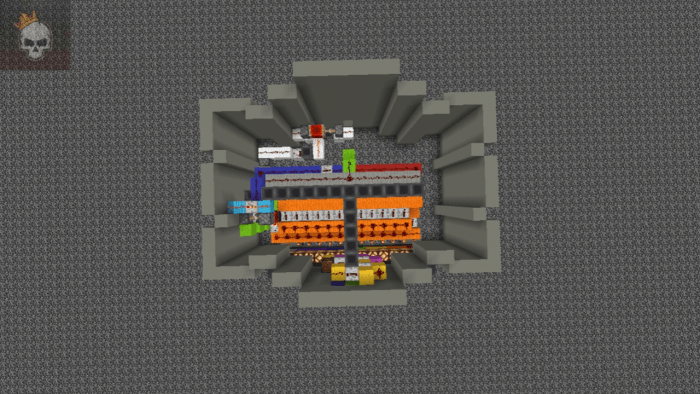 Top view of the circuitry, this is the most compact I am able to get. I'm no redstone pro but I made this with less hoppers than mumbo's original circuit because Iron Farms in bedrock edition does not yield much iron than java edition iron farms are so thats a plus XD. More description provided in the lectern in the world.
Creator:
@ItzGamerBonez on Twitter
Original Build:
@ThatMumboJumbo on Twitte
His Youtube channel:
https://www.youtube.com/user/ThatMumboJumbo
Terms of use.
THE ONLY RULE IS IF YOU WANT TO SHOWCASE THIS ADDON MAKE SURE TO CREDIT ME AND NOT CREATE YOUR OWN DOWNLOAD LINK TO THIS WORLD OR POST THIS ON OTHER SITES WITHOUT MY PERMISSION MAKE SURE THAT THE DOWNLOAD LINK IS HERE ON MCPEDL
Downloads
Supported Minecraft versions
1.14
1.15 (beta)
1.16