This is a map that has commandblocks to make you code using only blocks!
There is an armorstand and when you place the colored wools in order the npc moves in that way!
This is a great way to learn how to code in basic!
This is a map that got inspration from code.org /minecraft
Im gona add more blocks soon to make it more interesting!
This is like scratch where you just put blocks to code and dont write! This map can teach the basics of coding to anyone make you able to make your own stuff.
What will you create? Maze bot? Miner? The only limit is your imagiantaion!
If you played minecraft in code.org you need to move the character to a position and break/place blocks with it this is like that or minecraft edu but in normal minecraft!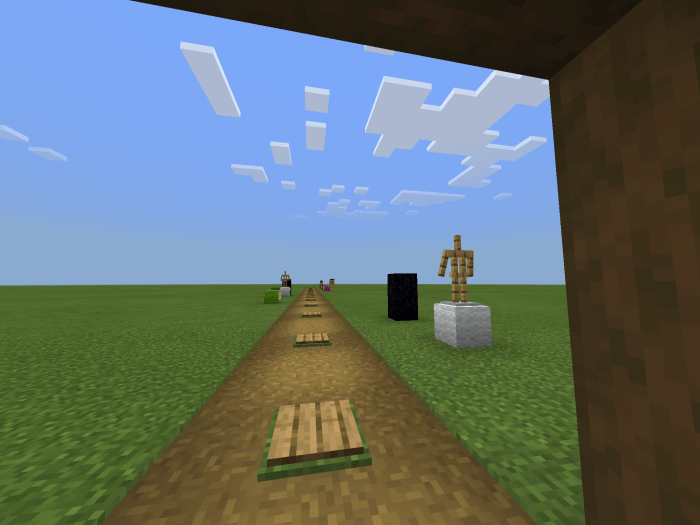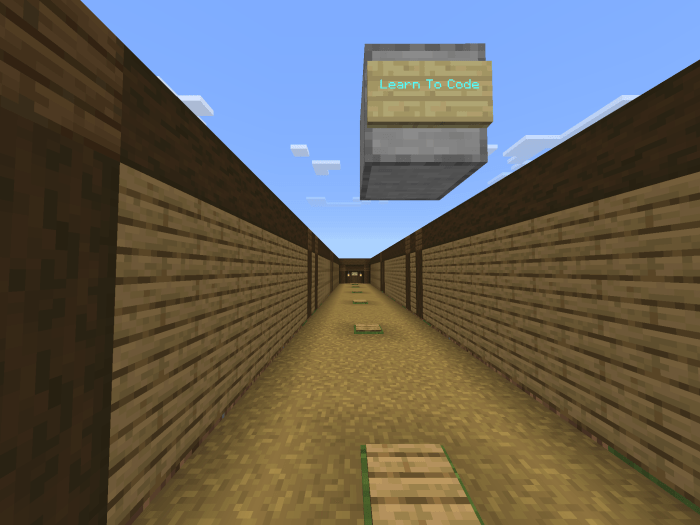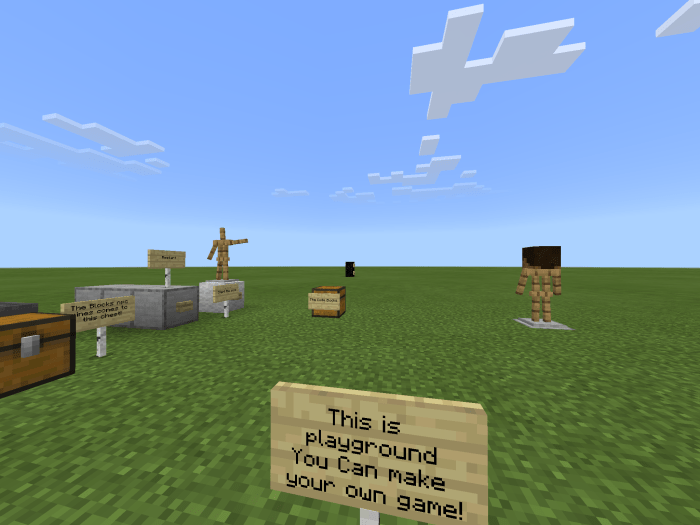 There is 5 blocks (codes) available Forward, Right, Left, Bacward and Break.
The forward is the green wool and it makes the npc move 1 block forward!
The Right is orange and the left is magenta.
They make the noc spin in that direction.
The Backward is red and it makes the npc move backward.
And at last the brown one (break) makes the npc break the block in front!
The Blue block makes it place,
Black kills stuff,
Pink makes jump,
Gray makes it Fly,
There is oots of things you can do!
There is a tutorial for you to learn and a playground for you to make your own game! Just using blocks!
This is like minecraft edu! You code and just watch!
With the playground in this map you can make your own game using some redstone and piston and changing the code automaticly!
I added these new super cool codes to help you make your own game you can even make a packman (find out how to make it) Plz make a review what to add next. Im gona add more codes soon. Check out my other map Omega Skyblock now!
Changed the description.
Changed the intro.
Changed the install description.
Told what im gona add next.
Used lots of effort in this simple and just an idea that no other person found before!
Changed the description
Added more codes.
Im proved the map
Detailized it.
Made more efford!
Installation
This map is claimed by me RebornTrack970.
Dont forget to make a review about what to add next!
You dont need anything to use the map it is suitable with nearly all the devices.
If it breaks make me know and wirite the bugs you find in the reviews!
Downloads
Supported Minecraft versions
1.12
1.13
1.14