The End is an official feature in Minecraft on PC which has now has made its way into Minecraft Pocket Edition, at least if you install the The End Mod. To get there you will travel through an End Portal in a stronghold. In The End you will be able to fight the Ender Dragon and the environment got a moon like terrain, very much like how it is on PC.
Creator: MyNameIsAnti, Twitter Account
Item/Block IDs & Crafting Recipes
End Portal (122) – found in strongholds
Dragon Egg (180-186)
Eye of Ender (369) – dropped by endermen
Ender Pearl (368) – dropped by endermen
Going to The End
To go there you will first need an Eye of Ender which can be obtained by killing Endermen. Tap on the ground to throw the Eye of Ender and follow the direction it goes until it only leads you to one area.
(If you are having trouble finding an End Portal, go here to find stronghold seeds as End Portals are found in strongholds.)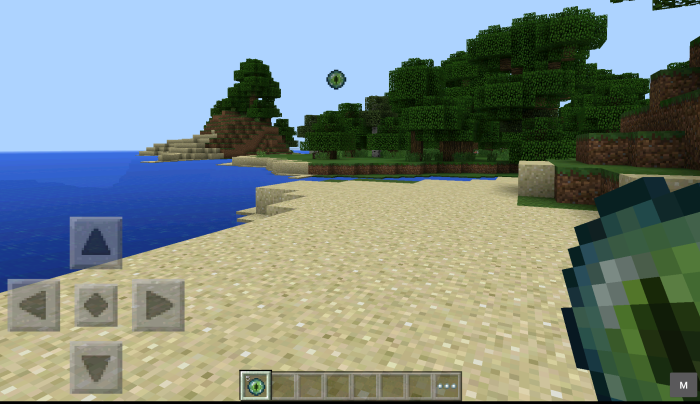 Dig down there and you should find an End Portal room. Place an Eye of Ender in each of the End Portal blocks (12 in total) and the portal will appear.
You will now be teleported to The End. Up in the sky a big, black dragon will fly. Surrounding the place are several black pillars with some sort of flaming creature on top. The dragon will regenerate health from these pillars so before trying to kill the actual dragon try to destroy all the flaming creatures first.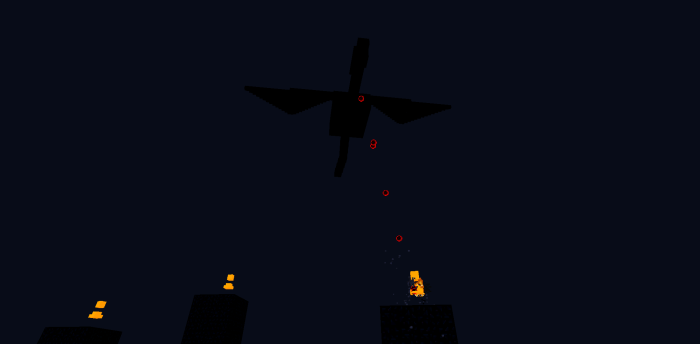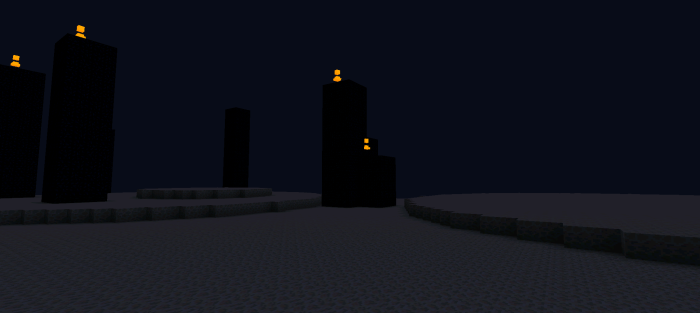 In the top-center of the screen a health bar of the dragon is displayed. The easiest way to kill the dragon is obviously to shoot arrows at it.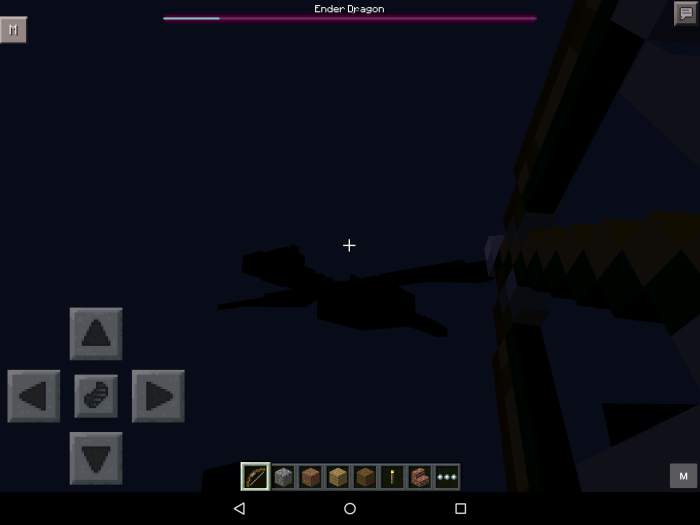 When you kill the dragon a monument will appear with a dragon egg at its center. Drop into the black liquid surrounding the egg to return to the normal world.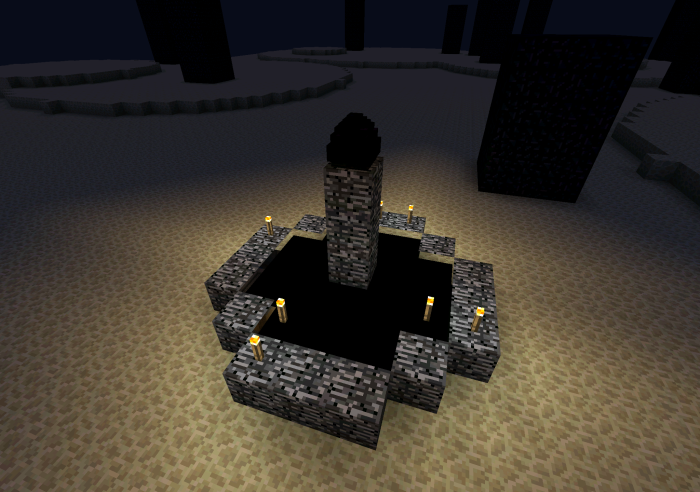 Before getting teleported back you will first have to go through some kind of final texts which is better known as the End Poem. It's a conversation between two unidentified speakers.