The End is another dimension in Minecraft. Currently it's a feature only available for the PC version of Minecraft but it's expected to be implemented in Minecraft Pocket Edition as well in the upcoming future.
The End Stronghold is a map which you can use to travel to the End. In the map you will find an End portal which you can use to access this new dimension. Sure, it's not really the End but it is as close to it you can get in Minecraft Pocket Edition at this point in time.
Creator: Goreckicraft123, Twitter Account
How to get to the (fake) End?
Once you've left the house you will find yourself in an enormous village. On the outskirt of the village you will find a stronghold. Enter the stronghold to find the End portal.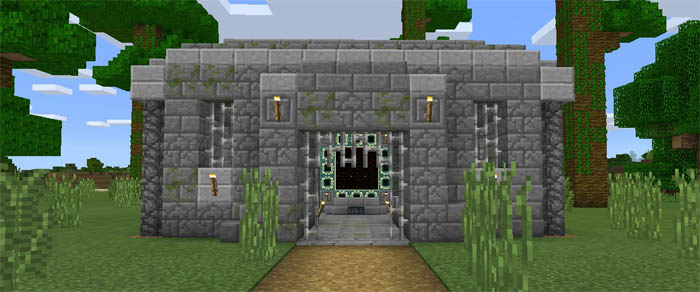 The End portal looks a little bit different from what it looks like in the PC version in Minecraft but it's almost the same. Walk through the portal to get to the End. At this point it might lag but just wait while it loads.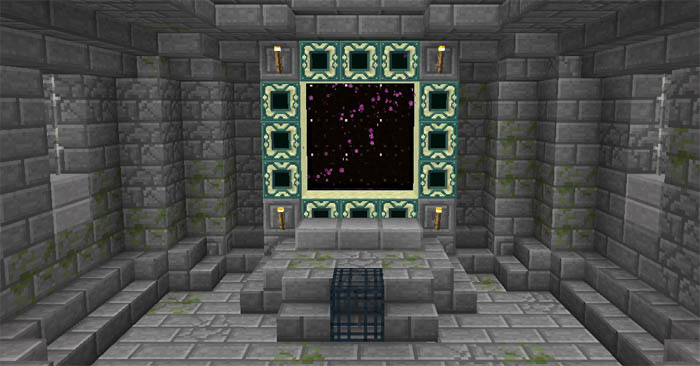 Once you get there you will see lots of chorus trees, endermen and enderstone which is similar to what you'd see if you were going to the real End (which yet doesn't exist in Minecraft Pocket Edition). It's far from perfect but it should definitely give you an indication of what you to be expected once the End is implemented in Pocket Edition.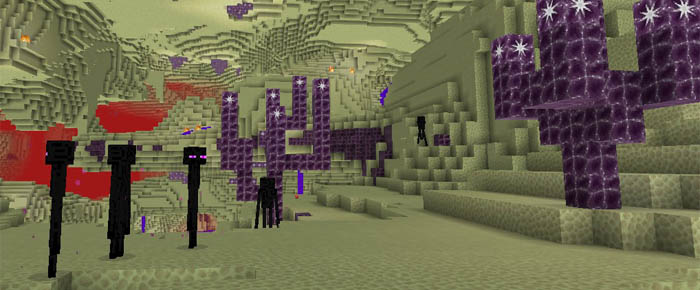 Install Guide
This map works on all versions of Minecraft Pocket Edition (e.g. Android, iOS and Windows 10). Don't forget to install the texture pack which is included in the zip file!
Begin by downloading the zip file and then use a file extracting program to extract the zip file.
This should give you two separate folders: End village and portal map and End dimension texture pack.
Copy the map folder and place it in your worlds folder: /games/com.mojang/minecraftWorlds/
Then copy the texture pack folder and place it in your resource pack folder: /games/com.mojang/resource_packs/
Done!