The Farlanders PE Mod adds more than 10 new Endermen, a new armor set, a bunch of new tools and much more. It's great for adventure and exploration as it adds new NPC structures which will spawn ranomly in the world. You can even tame one of the endermen and keep it as your minion. This is an early beta version so it's still a work in progress. Even though all this it's definitely worth to download!
Creator: Fabiulu (original PC mod)
Ported by: MasterPE3 (Twitter), ElectricGames (Twitter)
Structures
Ender structures are randomly generated in the world. They are usually generated somewhere close to the player location. The custom structures sometimes include valuable things like hidden chests.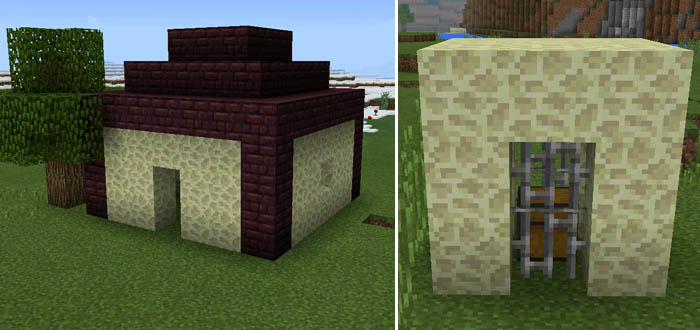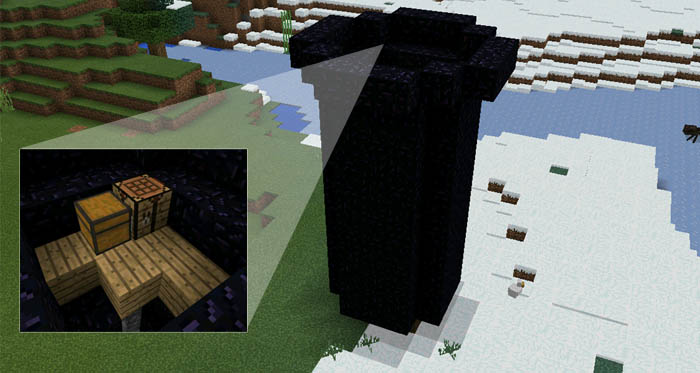 Ores
There is one new type of ore called Endumium Ore. To find it you will need a Wand Ore (ID: 489). Then find a stone block and tap on it with the wand. Next there's a 12.5% chance that it will transform into an Endumium Ore. Mine the ore and to obtain it.
There is currently no use for the ore, like a crafting recipe to get Endumium Gems (ID: 490), but hopefully that's to come in the next update.

Minions
The Gem Endiumium (ID: 490) can be used for taming EnderMinions. Enter sneak mode (double tap the jump button) and then tap on an EnderMinion with the gem. Currently there is no real use for taming them. They won't do anything for you.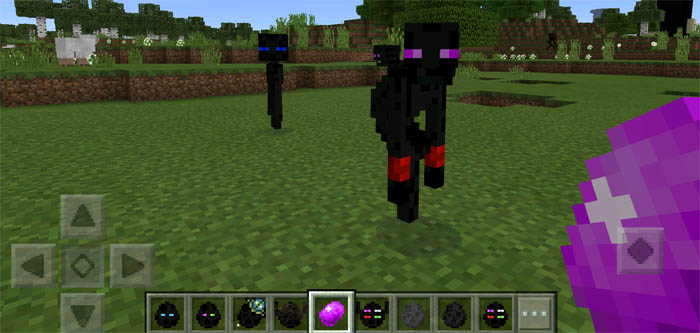 Armor Set
The Night Fall armor set can only be obtained by using the creative inventory or using the X-Commands (/give) mod.
Night Fall Helmet (ID: 495)
Night Fall Chestplate (ID: 496)
Night Fall Leggings (ID: 497)
Night Fall Boots (ID: 499)
By wearing the armor set you will gain the following potion effects: Speed, Jump Boost, Regeneration, Night Vision.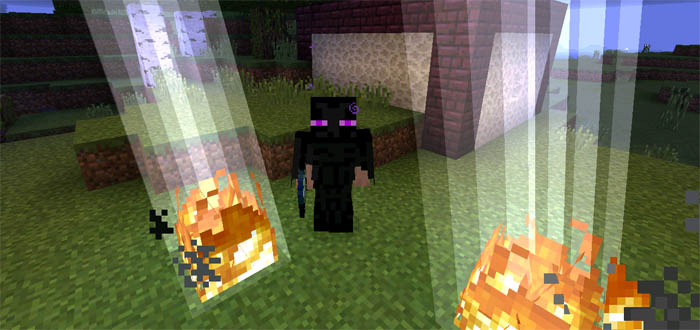 Weapons & Wands
There is also a sword and a bunch of magical wands which should be used alongside the armor set:
Wand Regeneration (ID: 494) – Adds 40 seconds regeneration
Wand Invisibility (ID: 493) – Adds 50 seconds invisibility
Wand Ore (ID: 489) – Tap on a stone block, 12% chance of it changing into an Endumium ore
Wand Thunder (ID: 1702) – Tap on the ground to cause thunder and fire
Wand Teleport (ID: 1703) – Long-tap on the ground to throw it and get teleported to where it lands
Mystic Wand (ID: 511) – dropped by Mystic Endermen, currently doesn't do anything (future feature: shoot magic blasts or something like that)
Night Fall Sword (ID: 507) – Does +40 attack damage
Mobs
There are many new mobs. Currently none of them spawn randomly in the world. However, you can get the spawn eggs in the creative inventory or use the X-Commands mod to get the eggs.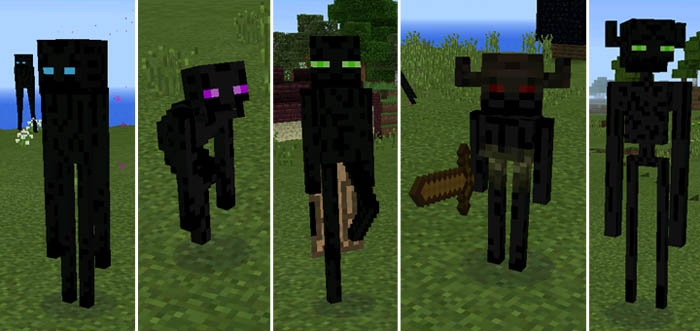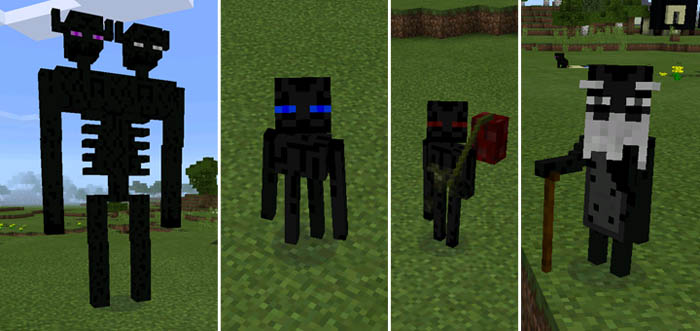 Fanender Man Egg (ID: 1700)
EnderMinion Egg (ID: 500)
Mystic Enderman Egg (ID: 501)
RebelFarlander Egg (ID: 502)
Mystic Enderminion Egg (ID: 503)
Ender Golem Egg (ID: 510)
Elder Egg (ID: 505)
Titan Egg (ID: 504)
Ender Guardian Egg (ID: 508)
Farlander Egg (ID: 506)
Wanderer Egg (ID: 509)
Other Items
Titan Hide (ID: 492)
Ender Horn (ID: 491)
Ore Endiumium (ID: 200)
Block Endumium (ID: 201)
Install Guide
This mod requires the latest BlockLauncher beta: http://zhuoweizhang.net/MCPELauncher/MCPELauncherApp-release-beta.apk
Download the .modpkg mod file.
Open BlockLauncher and use it to install the .modpkg file. It's done the same way as .js scripts.
Restart BlockLauncher.