Agent 47 is the main protagonist (and also the player which you play as) in the Hitman video game series. This addon replaces the zombie with Agent 47 and he even got his characteristic barcode in the back of his head. It's a quite cool addon to use if you are familiar with the Hitman games. But it's also really useful if you just want a new challenge in the game.
Creator: TifaLockhart, Twitter Account
Updated: 3 January, 2016 (read changelog)
Agent 47
The zombie is replaced by Agent 47 which is the main character in the Hitman video game series. He is very fast and is armed with a sniper rifle which he will try to use to assassinate the player.
Health: 17.5 hearts
Faster
Sniper rifle (bow and arrows are retextured)
Replaces zombies
Doesn't burn in sunlight
Ability to teleport
Watch your back! Agent 47 can be found both during the day and night so you are never safe.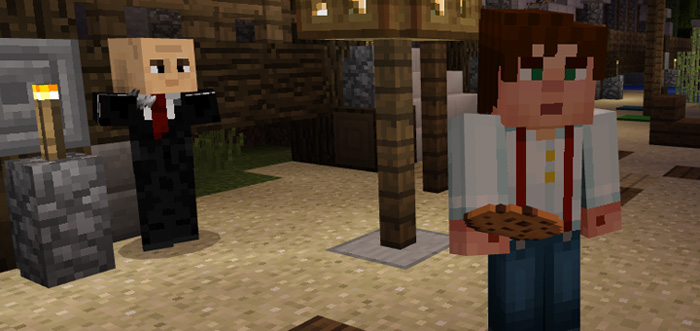 Sometimes you might not even notice him because his main attack is using his rifle to shoot at you.

If you do kill him then he will drop any of the following items.
Gold
Rifles (bows)
Bullets (arrows)
Emeralds
Changelog
Agent has the ability to teleport
Slightly farther attack range
Changed the zombie spawn egg to a contract
Arrow gravity reduced to zero
Loot updated, 1 in 20 chance of dropping elytra
Installation
Activate the packs for a world