It, or maybe more commonly known as Pennywise the Dancing Clown is the main antagonist in a horror novel by Stephen King which is also soon coming out as a horror movie. Now you can spawn this horrific creature in Minecraft. It's a great addon for Halloween!
Creator: JPlaysPE, Twitter Account, YouTube Channel
How to spawn the clown?
To spawn It you will need four iron blocks and a pumpkin. The pumpkin textures have been redesigned to look like a scary clown face. Build a structure as seen below and place the clown face on top.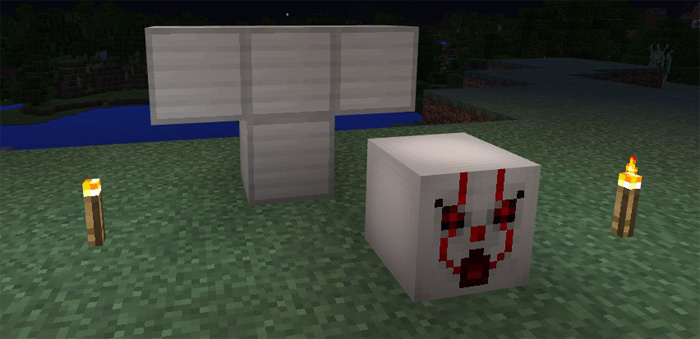 It is naturally hostile towards players so be careful. The clown is both very strong and quite fast. You will not survive long without any armor (I can attest to that!).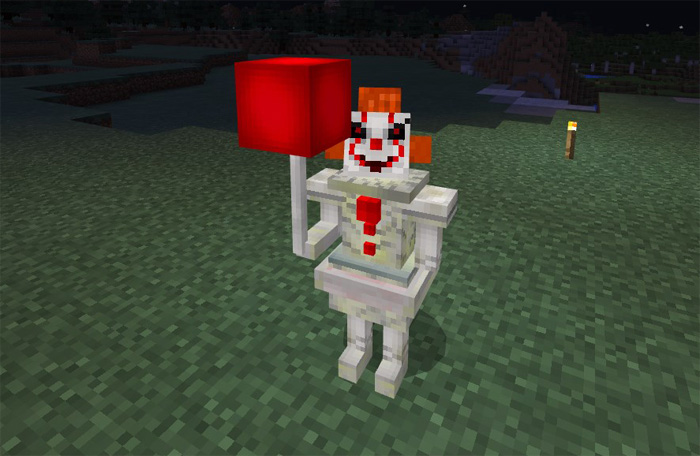 It's hard to not freak out when you've got a crazy clown coming after you!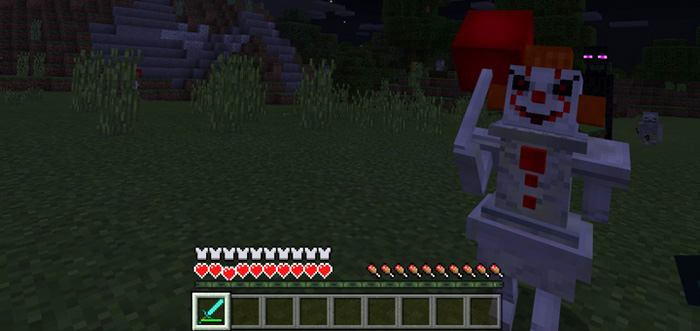 Trailer
Installation
Activate the packs for a world in-game