Merlin's Magical London contains Sea Life London, The London Dungeons, and the all-new London Eye! These are all real attractions located in the centre of London, which we have now recreated in Minecraft!
"Take flight through the heart of the city!"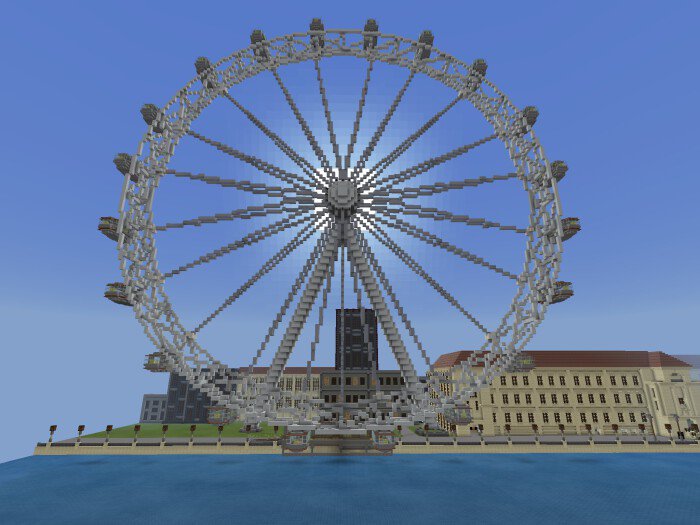 Our recreation of The London Eye allows you to rise up above the Houses of Parliament and see the rest of the map laid below you!
"Dive to the deepest depths!"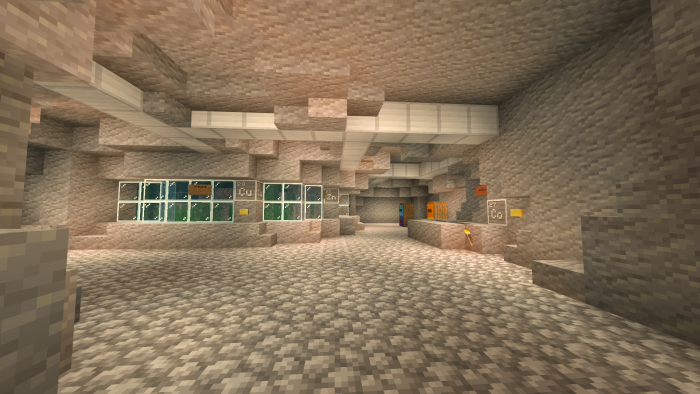 With Sea Life, you can now take a magical journey through the depths of the sea, seeing jellyfish, rays and even sharks as you do! You can learn about their natural habitats and what you can do to help them as you go through this attraction.
"Welcome, Traitors, to the London Dungeon!"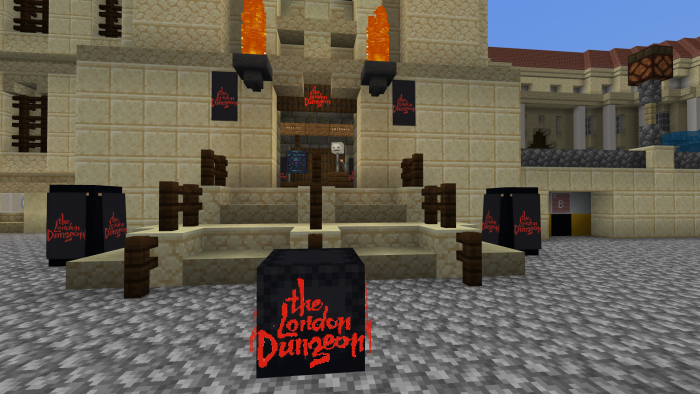 The London Dungeon is the second part of Merlin's Magical London, and is a 20-minute immersive experience featuring live actors and lots of special effects! Laugh, cry, but most importantly SCREAM in our most horrifying creation yet!
Trailer:
https://www.youtube.com/watch?v=cO_hJzY-gYA
- Opened the latest addition to Merlin's Magical London, Shrek's Adventure!
- Changed the London Eye sponsor to LastMinute
- Opened The London Eye!
- Added the Houses of Parliament
- Updates to texture pack for Sea Life London
- Bug fixes to The London Dungeons
- Minor bug fixes and updates to The London Dungeon
- Opened Sea Life London
- Extended the Merlin's Magical London building
- Added Merlin's Magical London's second attraction -  Sea Life London!
Installation
- Press the three dots in the top right
- Select 'Download'
- Select 'Open in'
- Select 'Open in Minecraft'
Downloads
Supported Minecraft versions
1.9