Are you bored to play the same survival skyblock map?. So, this map is all yours.
In this one you will play a survival ,but in a flat world. In the beginning you could think that it it boring. However, you are going to find some island in where you can fight with a lot of enemies, or find some sources that you could use to survive in this flat world.
First of all, you will apear in a simple house where you can found a lot of sources and tools, and when you go out of there you could see some mountains that contains a lot of materials like iron, coal, gold and diamond.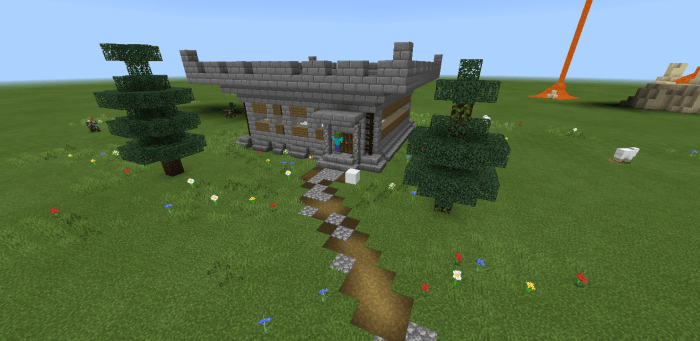 Then you can visit 4 islands in the sky, it does not have an order you if you prefer visit the desert island at first you can do it.
Islands
The desert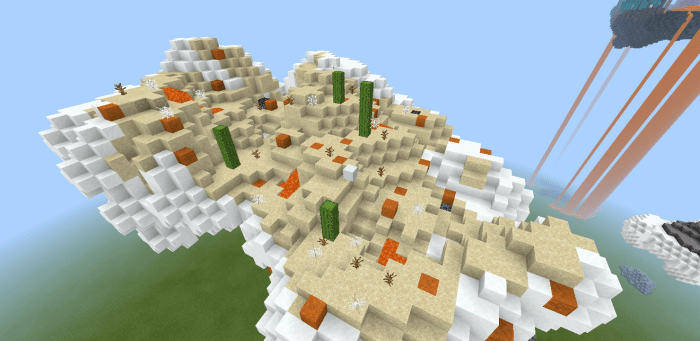 In there you can find rabbits and husks, so you do not have to wear a strong equiprment, also there are some cactus and obiously there are sand that you can obtain.
The town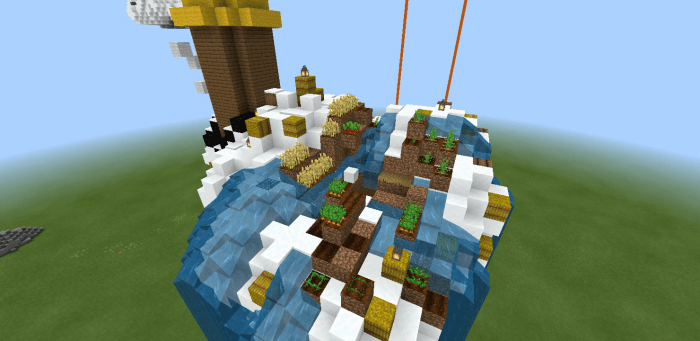 This is the easiest island because the are not enemies generator, in here spawn the cows, chicken and the pig, and as you can see there are seed like carrots, potatos,etc.
The spider cave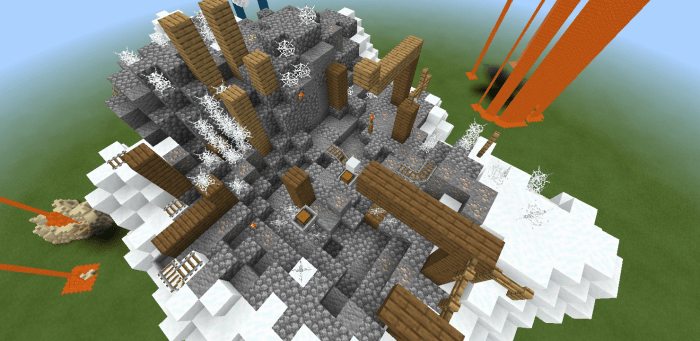 It is one of the harder islands, in here spawn spider caves and the creepers and skeletons can spawn. But there are some speciall items in the chests that are in here.
The mini-nether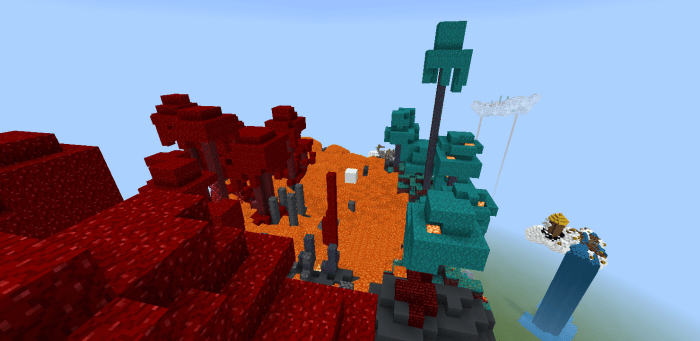 At last, it is the hadest island, because spawn a lot of enemies of the nether, so you can get a lot of experience and materials that you could be interested in.
You can it with a friend, but is preferably to play it in singleplayer.
Rules
1.- Do not travel to the nether.
2.- Enjoy.
Select version for changelog:

Changelog
The Linkvertise link was edited because the link that was used required to download a .exe file.
Installation
Press "Free access with ads" button
Press "Discover Interesting articles" button
Press the X button on the top right of the article and wait 10 seconds.
Download mediafire file