ADDON STILL IN BETA!
This addon adds new biome wandering traders, a new pet and 3 new types of villagers.  Please note that this addon in new, it will be updated with new content, and it won't be "village" centered.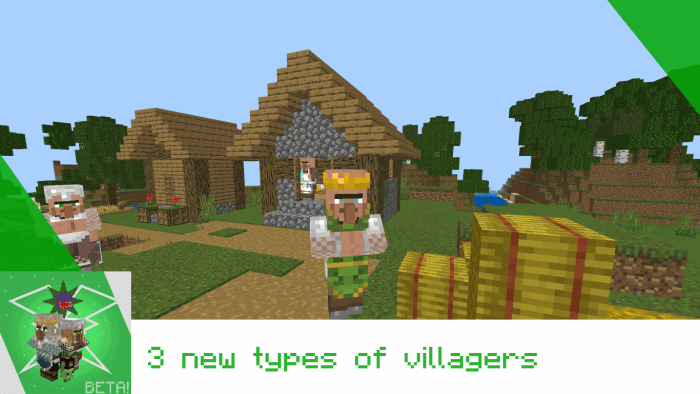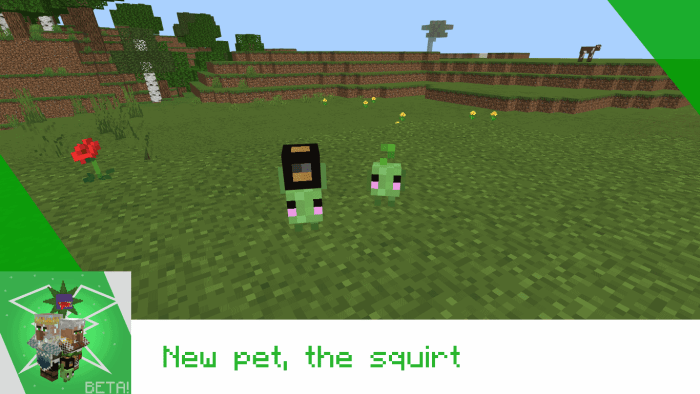 What are the features?
Adds new types of

wandering traders

, that each have different types of trades! Please note that they will spawn with a random biome skin, since they traveled far from other places to trade with you! Each has special trades and also levels. Trade with them to gain access to great items
The

villager king

is a new neutral boss mob. He will defend the villagers from zombies. He is really strong, and drops 2 items, a sword [

NOT FUNCTIONAL YET

] and a legend star, that can be used to tame the SQUIRT
The

Banner designer

can be traded with to get banner items. They will also give you a QUEST, when you right click them with a book. When you complete the quest, their prices will drop, and will offer better items.
The

Squirt

mob is neutral and will spawn in plains. They can be tamed by the legend star, and when tamed, you can give them a chest to carry, and you can store items in them!
READ ME
This addon is still in beta! If you find any bugs, or have any suggestions, feel free to tell me in comments!