This is a relatively small pack that simply replaces the diamonds in Minecraft with various cool gemstones, the main one of course being of course the ruby. There are a lot of cool gems to choose from so take a peek and see if you like any of them.
The Really Ruby Resource+ is a pack hand made by yours truly containing gems chosen by yours truly. When a pack is selected it will replace all diamond tools, armor pieces, and blocks with diamond on them with that gem's version. (All screenshots were taken with another resource pack that made item frames invisible)
Gem 1: Ruby
The ruby pack was what started this whole thing and is the red version of the pack.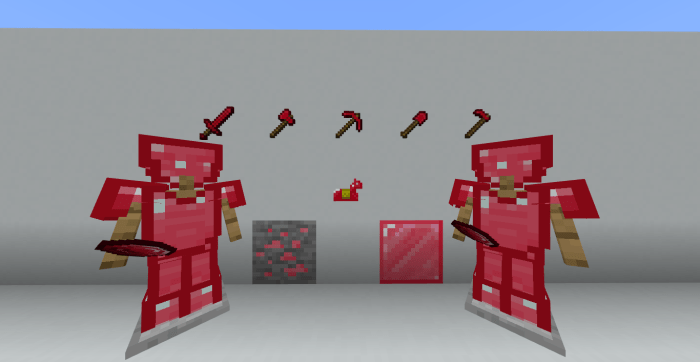 Gem 2: Sapphire
The second gem in the pack that is blue, but much darker than normal diamond.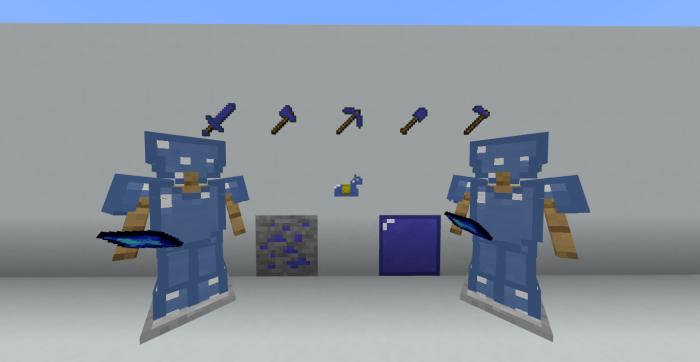 Gem 3: Jade
Jade is a pale green gemstone that looks lovely in Minecraft form.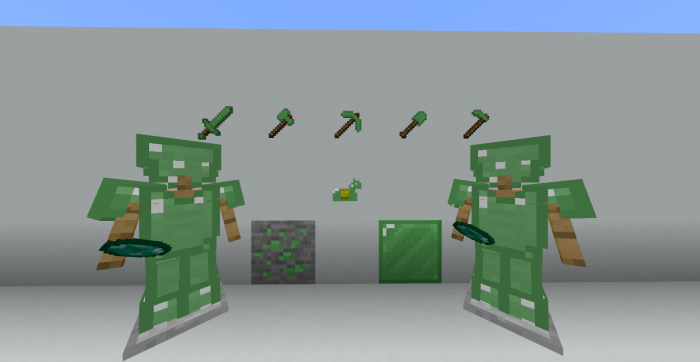 Gem 4: Amethyst
A beautiful purple gem that makes up the next set of tools and armor.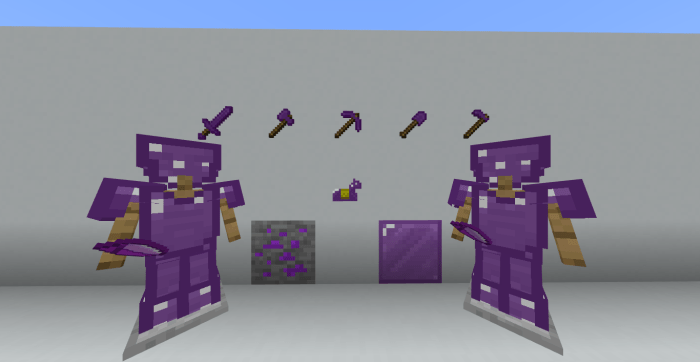 Gem 5: Onyx
Onyx is a deep black gem that makes this dark set of diamond gear. (Note the ore is in the style of emerald to prevent confusing it with coal while mining)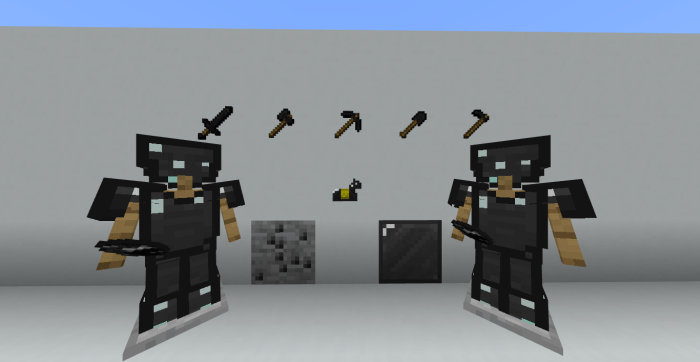 Gem 6: Watermelon Tourmaline
Watermelon tourmaline is a unique gem that actually looks like some watermelon, it makes a bright and vibrant set of tools and armor.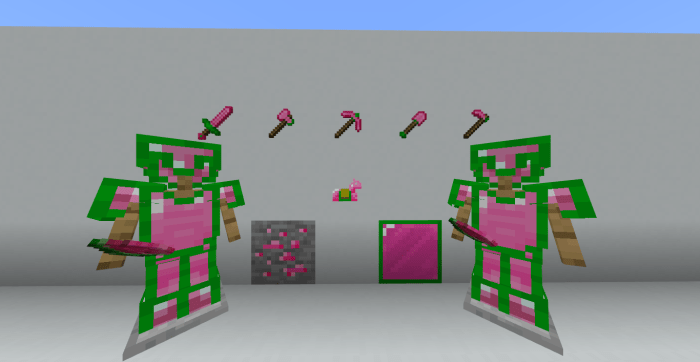 Gem 7: White Diamond
A different type of diamond that makes the diamond gear white, but with a slight hint of color hidden within.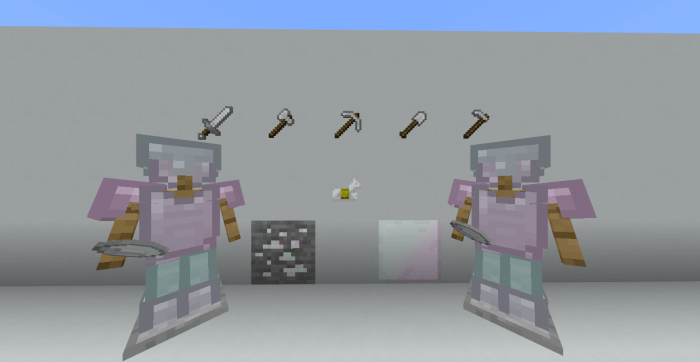 The pack also has a final option to just display whatever diamond textures you might already have on. This option is on by default so just select the gem you want when you enable the pack.
Please enjoy the pack and don't forget to comment any issues you have the pack down below.
Also feel free to comment your favorite gem as well.
-Updated the amethyst ore texture
-Remade the textures for all of the sapphire tools
-Tweaked the textures for the jade and onyx tools
-Slight edits to the description of the resource pack

Changed the featured image to better reflect the pack in action.

Installation
Once the pack is installed and enabled just click on the cog and choose whichever gem you want. A slight glitch I have noticed is that whenever you switch between gems once the pack is already activated you have to reboot the game to actually see the change.

Downloads
Supported Minecraft versions
1.16
Resolution
16x