The ULTIMATE Survival is a map originally created in survival with some addons. It has since been revisited in creative in order to update several aspects of the map and make it even better!
This is The Ultimate Survival. A map created a few years back in modded survival (addons). However, the addon could not be implemented in the world download because it was too dated. But that does not ruin what the map is all about. It's a huge survival world with many amazing creations inspired by builds found on YouTube and more. Together, they come together to create an amazing survival experience with many great places to explore. There are intricate designs, redstone creations, and much more all around this map. The map is huge, with the size being over 600 MB so 1+ GB of RAM is recommended. Also, the only downside would have to be that the world is mostly explored already and it is very big. But, it definitely can teach you a lot of Minecraft building and survival techniques and provide you with multiple hours of exploring!
Recently, the world has been revisited in creative to update the map! The updates will come in several different versions as it may take a while. Each update will focus on updating and adding to key structures and locations. The first update focuses on the main medieval island.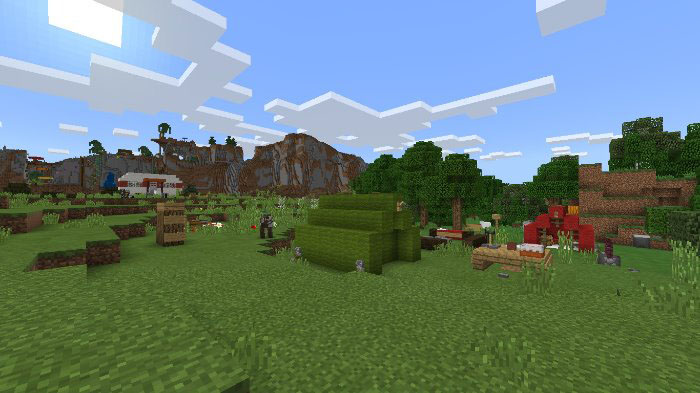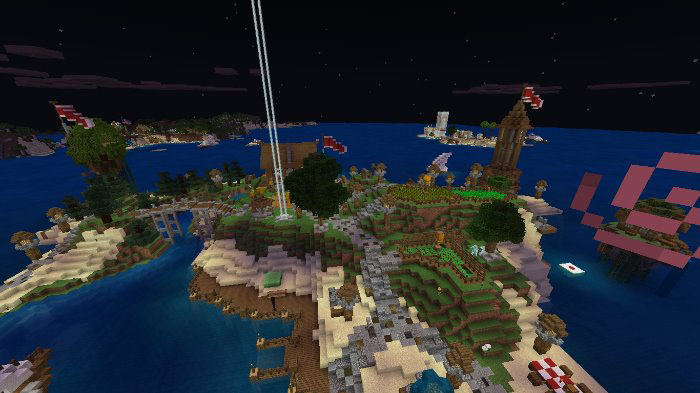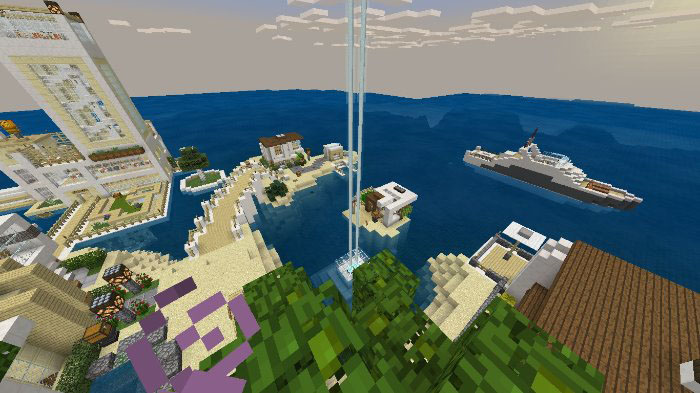 -World update part 1: Updated the main island. First part. Replaced many blocks with lanterns and updated some interior designs. Also did a few touch-ups to terrain.
Installation
Follow the link and press the skip ad button in the top right corner. Avoid any pop-up ads along the way. Download the .mcworld
Downloads
Supported Minecraft versions
1.10
1.11
1.12
1.13
1.14 (beta)
1.6
1.7
1.8
1.9