This is a parkour/minigame map that has 4 parts of gameplay!
First you need to go over a simple wall, than find an easy buttom, than make some gold parkour and than dont touch the red wools! Its so easy! But its NOT! This is a challange map which I challange you to finish in less than 8 mins! You dont have a counter but if you put a clock next to you your challange begins!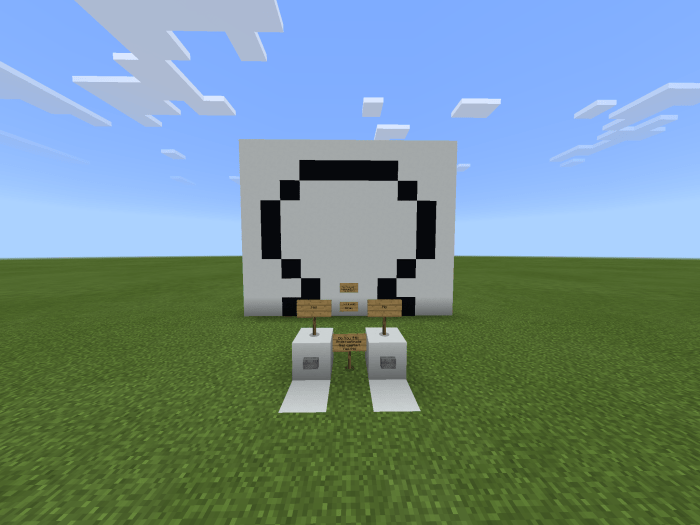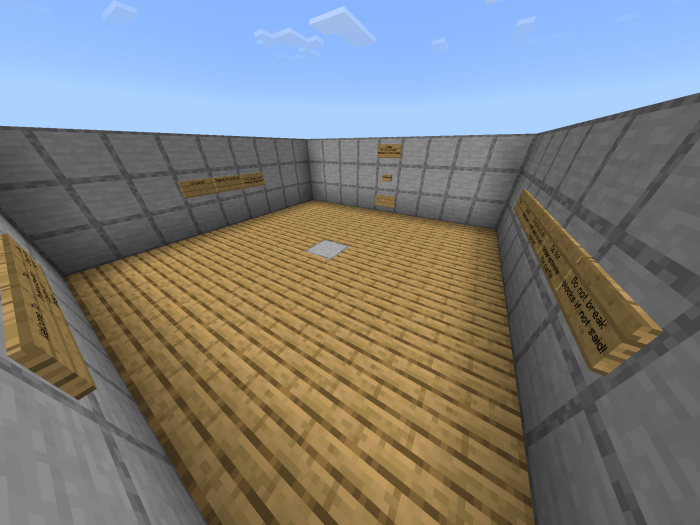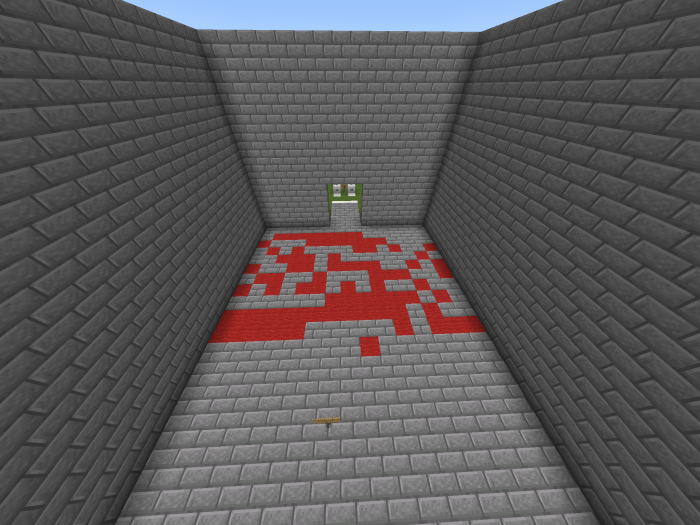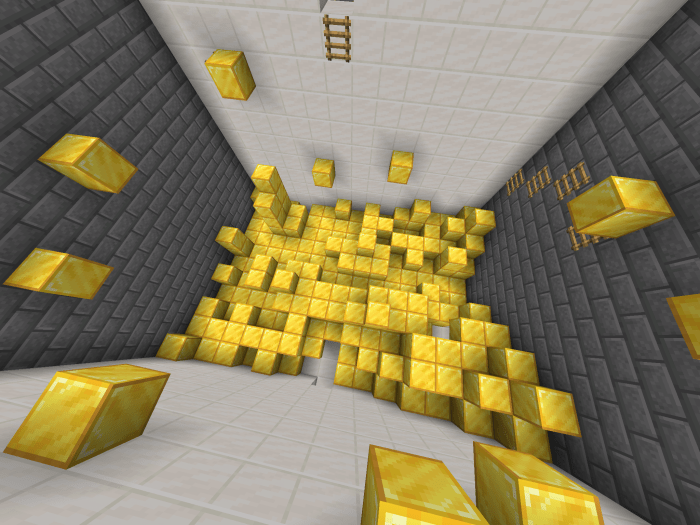 There are 4 steps of challanges,
1. Go over the wall. There are items around like chests and stuff and you need to make just the right stuff to complete the level 1. If you fail, you have to redownload the map sry. So, try your best and be fast!
2. The classic find the button. There are 60+ buttons only 1 opens the door find it and rush to the door before it closes and you lose the button!
3. Duck Vault! Its a quartz building that contains gold blocks you need to parkour to get to the other side! ( I used some inspration from DuckTales , if you dont want to do the parkour, there is small room where you can write the name of the duck which is asked and pass the level!
4. Just Exit! There are red wool blocks under you if you touch them you go back to start of level 4. Try to be smart! And dont just run!
In the end, it ends with a SVTFOE reminder of Star saying you cant underestimate me and we will meet in the future (part 2 the next episode) If you complete the castle, I will make a part 2 (Castle of Mewni) Challange!
#Omega
Also If you can recorde you finishing the map in 5-8 mins, you can get credit! Post the link of the video in the review part!
Installation
Click the link to download.
This map is claimed by me!
RebornTrack970
#Omega
#SVTFOE
#DuckTales
Downloads
Supported Minecraft versions
1.13
1.14
1.15 (beta)