This Minecraft texture pack has redesigned all current swords in the game. It makes the wooden and stone swords look more natural with pointy bits coming out the sides. The iron sword is clean and short, the gold sword is a honey color that's rather dark. the diamond sword is made of crystals and packed ice, with a lighter colored tip and a darker bottom. The netherite sword is a sword that is covered with magma and lava all over it.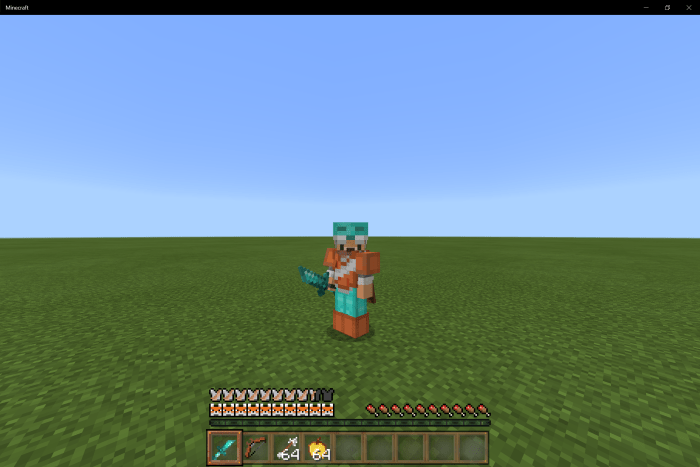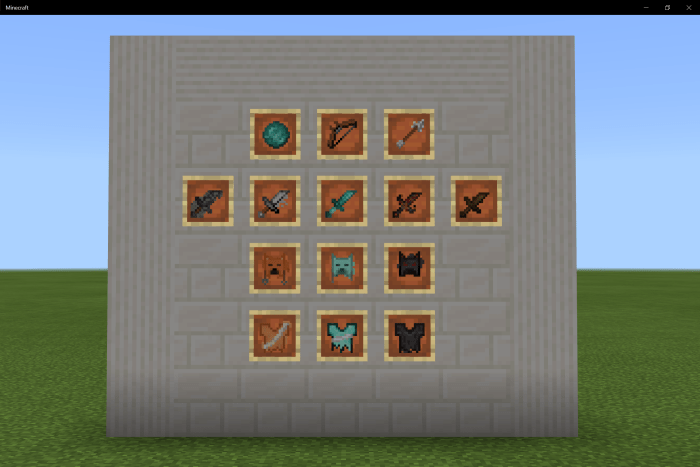 here is everything that has changed, it is not a big pack but I hope to add more soon. The red fox cap that you see below the iron sword is actually an iron helmet, the arctic fox cap is actually a diamond helmet, and the firefox cap is a netherite helmet, the same changes have happened with the chest plate, of course, the GUI is changed, with foxes as hearts, and a wooden frame for the Hotbar, and a strap across the armor icon. I hope to add more changes in the future.
to be done:
block-breaking texture
more items, e.g splash potions, buckets, etc
next to do:
-tools
-bow and arrow
-armor
-golden apple
that's currently all I am going for! this is my very first pack and I look forward to updating it!
Plans for the future:
retexturing the full set of armor
retexturing the bow and crossbow
do the block-breaking texture
Installation
here are the easy steps to download this pack:
1. click the download link above
2. the download link will take you to media fire, click the download button and wait for the pack to install
3. once the pack is done, click it, and it will open Minecraft and import the pack
4.open up any world (0r settings) and simply add the pack!
Downloads
Supported Minecraft versions
1.16
Resolution
16x