Escape to Thorpe PE, an island like no other, to ride our 7 roller coasters and over 40 rides & attractions. We're now waiting for Thorpe Park to open before we release our 2020 Update!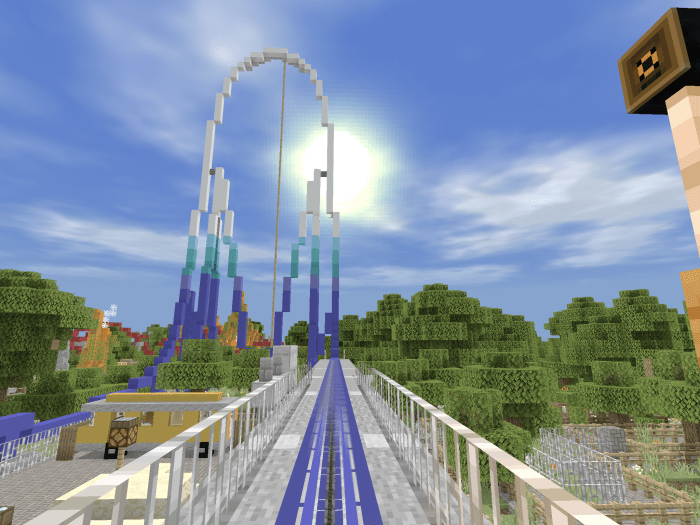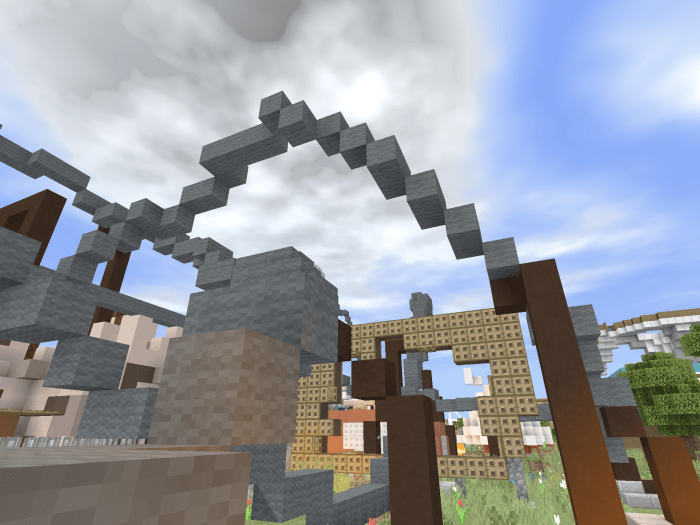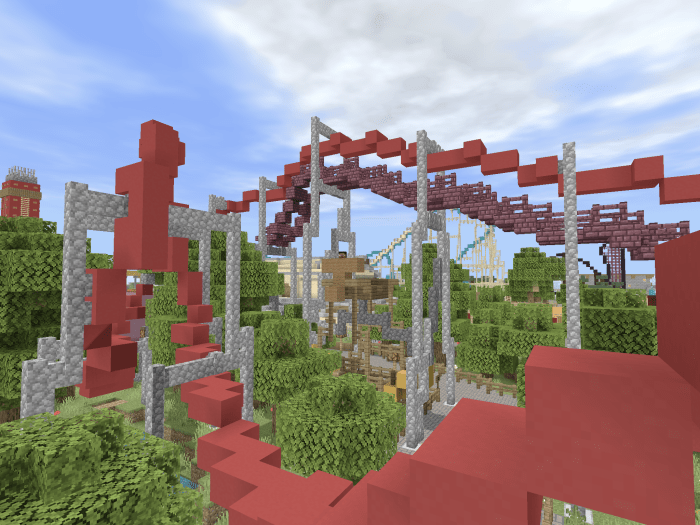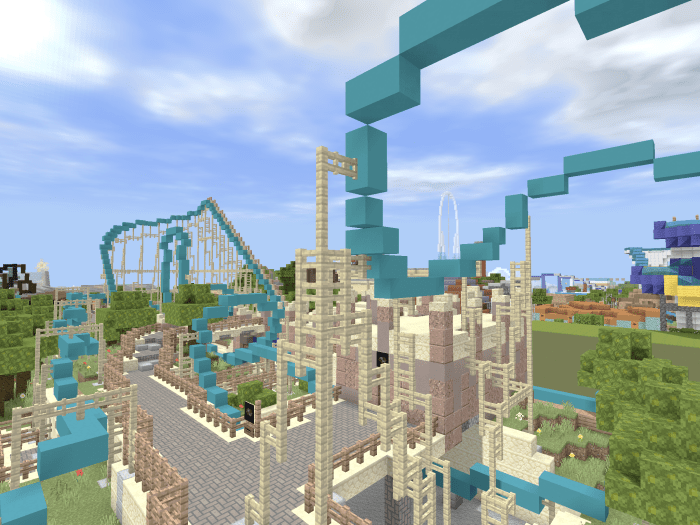 Thorpe Park is a theme park in England, UK which we have recreated in Minecraft PE! There are more than 40 different rides and attractions (and that includes everything from roller coasters to water rides). However, it should be noted that it's not quite a 1:1 recreation and some attractions have been moved or changed a little to make everything work nicely together, but all of the rides are in the map.
Trailer
- Started preparations for 2020 Season
- Bug Fixes
- Fixed download issue for MCPEDL app
- Closed Jungle Escape for 2019
- Continued removal of Fright Nights
- Fixed bugs in the texture pack
- Removed Fright Nights 2019 attractions - don't worry, Fright Nights 2020 is on its way!
- Bug fixes
- Large changes to Freak Creek Massacre
- Updates to the texture pack
- Started Fright Nights 2019!
- Removed 40th Birthday theming & buyables
- Minor bug fixes
- Improved Rumba Rapids
- Begun preparations for Fright Nights
- Corrected problems with the texture pack - the texture pack was not attached to the world
- Major improvements to Stealth
- Fixed SAW: The Ride
- Fixed The Walking Dead: The Ride
- Fixed a common bug with Derren Brown's Ghost Train: Rise of the Demon
- Updates to Colossus
- Added Jungle Escape
- Added Bouncezilla
- Updated Derren Brown's Ghost Train
- Added retro signage and 40th Anniversary Merchandise 
- Trackless Rides
- New entrance
- New Dome
- Custom texture pack
- Staff members
- Rebuilt Derren Brown's Ghost Train
- Rebuilt The Walking Dead: The Ride
Start of Season Update:
-    Closed SAW: Alive
-    Updated the Dome
-    Updated Tidal Wave
-    Closed I'm A Celebrity
-    Added Game FX
- Updated Old Town
- Updated Colossus
- Updated Tidal Wave
Downloads
Supported Minecraft versions
1.11
1.8