Do you like TNT flying through the air? You will love this PVP Map where you have to break the opponent flag using tnt or you can just build a bridge and destroy it.
In this map you have to capture your opponent's flag using TNT cannon, There is a best strategy who consist to build a security front of your flag, to act as a protective measure against the TNT that may be coming your way.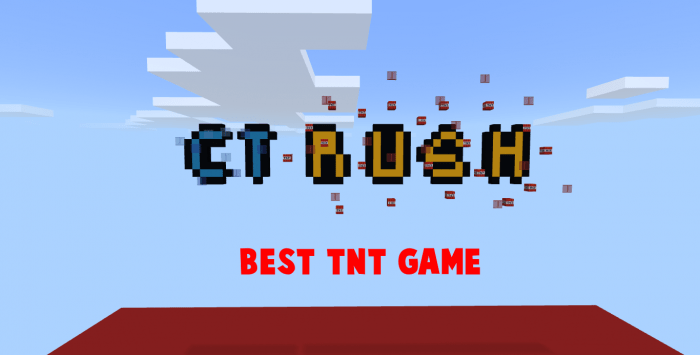 This map if better to play when you are several players.
Hope you enjoy !
Trailer : https://www.youtube.com/watch?v=eGmKH3-_O6w
Installation
Click on the link and wait 10 seconds to unlock the new download link and wait 10 seconds to download map.
Downloads
Supported Minecraft versions
1.12