The Too Much Candy mod adds a candy machine to get game which you can use to get candy from. The candy can then be used to craft tools and armor. Wearing the full armor set will feel just like a candy rush but with an insane twist!
Creator: UltraPeachMC
Item/Block IDs & Crafting Recipes
Candy Machine (195) – 4 iron ingots + 2 glass blocks + 2 redstones
Coin (471) – 1 gold ingot gives 3 coins
Coke Bottle Energy Sword (468) – 2 coke bottles + 2 iron ingots + 1 stick
Sour Strap Bow (469) – 3 sour straps + 2 iron ingots + 3 gold ingots
Candy Cane Potion (470) – 6 candy canes + 2 glass panes + 1 gold ingot
Coke Bottle (460)
Sour Straps (461)
Candy Cane (462)
Ultimate Candy (467)
Candy Helmet (463)
Candy Chestplate (464)
Candy Leggings (465)
Candy Boots (466)
Candy Machine
Craft the Candy Machine (see all recipes above) and then place it down on the ground. To use the machine you will need a couple of coins. Coins are crafted with gold ingots.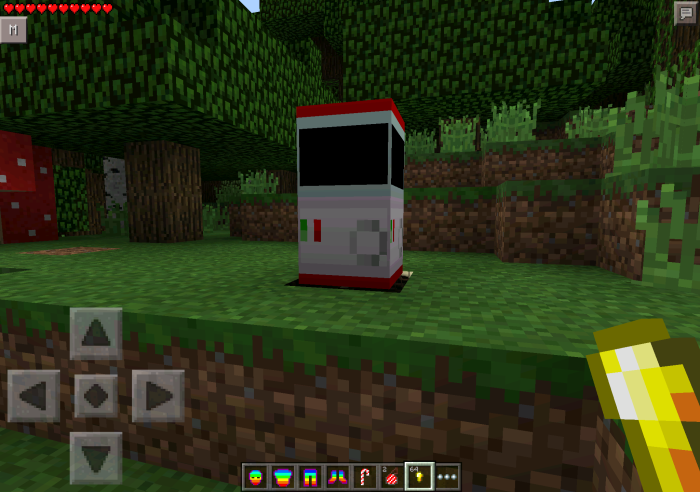 Tap on the Candy Machine with the coins to get candy. Everytime you tap there is a random chance what kind of candy to get. The candy can be eaten but it can also be used to craft tools and an armor.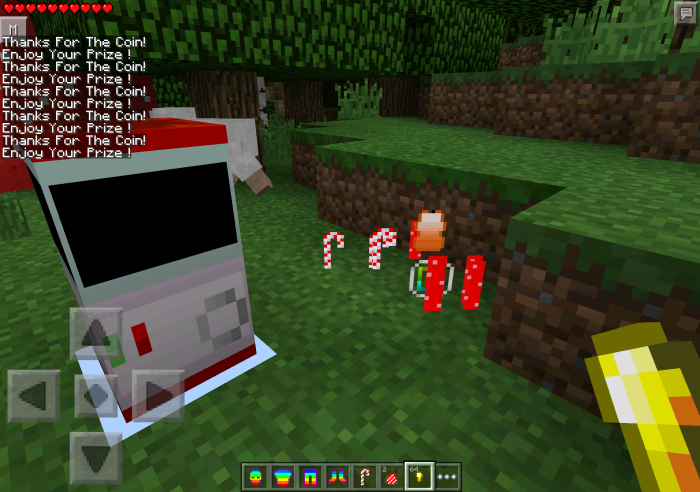 Coke Bottle Energy Sword
The sword is crafted with 2 coke bottles, 2 iron ingots and 1 stick. It does eight damage and if you kill pigs it'll drop cooked porkchop. Tapping anywhere on the ground will set the ground on fire.
Sour Strap Bow
The bow is crafted with 3 sour straps, 2 iron ingots and 3 gold ingots. Tap on the ground to shoot flaming TNT blocks.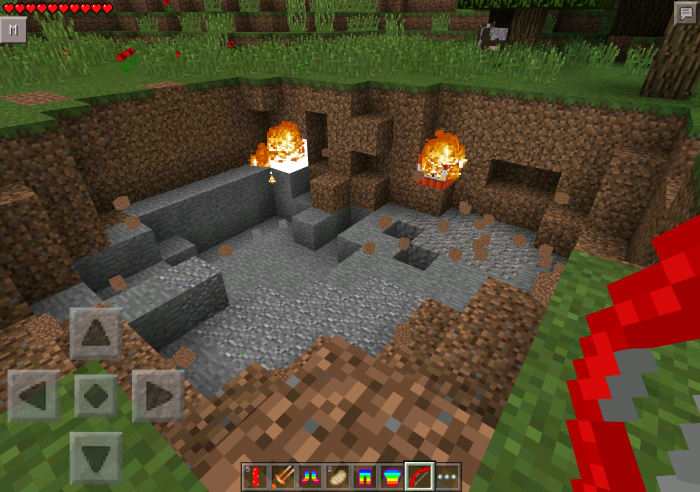 Candy Cane Potion
The potion can be crafted with 6 candy canes, 2 glass panes and 1 gold ingot. It heals 2.5 hearts of your health.
Candy Armor
If you put the entire candy armor on (see recipes further up in the list) your field of view will be altered, you'll be able to run quicker and jump super high. Every single damage you take will be reduced. It's much of how a candy rush in real life can feel like.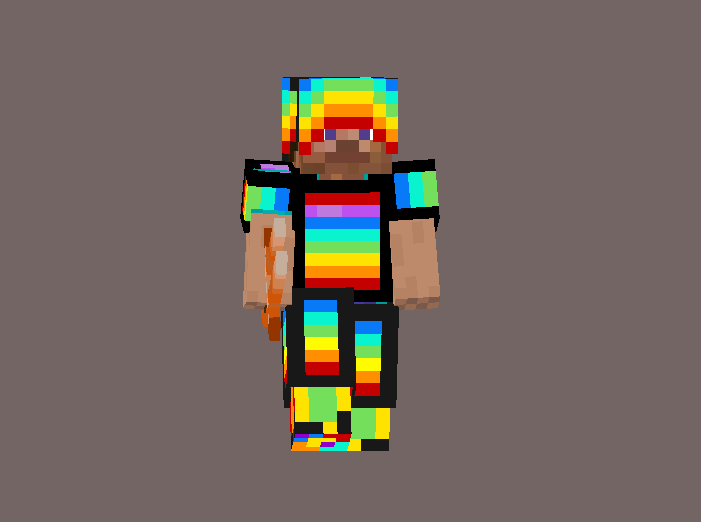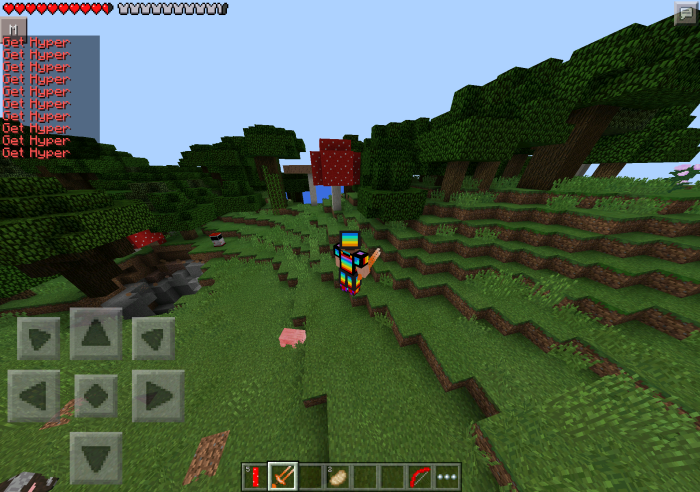 Important Install Note
Download and install the latest BlockLauncher BETA for the mod to work: http://t.co/pIgLOjmXPG