This map is the defenition of near-impossible parkour. This map is made up of 50,000 blocks and is VERY HARD. There are 5 levels. Green, yellow, orange, red and black. The course is 40x40 and 256 blocks tall. There is a lava pit at the bottom that has void underneath. This map will take around 1 week+ to complete as it's that hard. ONLY PLAY IF YOU ARE A PRO.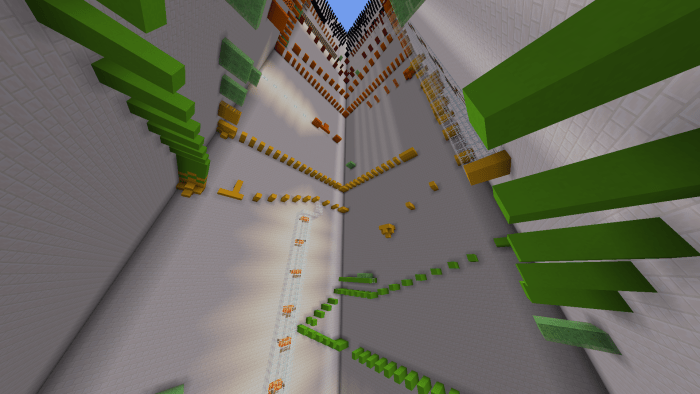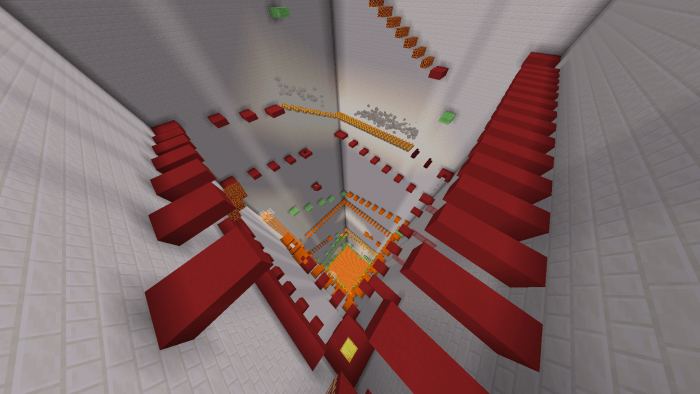 Have you been looking for a parkour map to REALLY test your limits? You've found it this map has 400+ jumps and 0 of them are easy. There are 5 levels; green, consisting of slime block jumps, lava levitation and loads of 5 block ladder jumps. Yellow has speed tracks and neo jumps along with a lot harder slime block jumps. Orange has harder speed, jump bo0st parkour and 4 block jumps. Red is a big step up with mostly 3 block up jumps with lava and VERY hard slime block jumps. Black is easy if you can memorise the course. You get given speed and run along a VERY long track with lots of holes in. Once you complete that, there is a surprise level at the end. This map is made up of 50,000 blocks and it took 24+ hours to make. Good luck!

Select version for changelog:

Changelog
uploaded dowload file

fixed title commands (title @a)

added sounds (note.chime)

Installation
Click the link and wait 5 seconds for the ad to play. Then click the skip ad button in the top right corner and it will send you to the MediaFire download link.