Toxic Islands is SkyBlock but with my own twist, you're stranded on an island in the middle of the toxic seas. You either have to do the normal SkyBlock survival strategies or make your own in order to survive.
Toxic Islands is basically SkyBlock but with my own twist. The twist is that instead of being in an island in the sky, you're in a 7×7 island!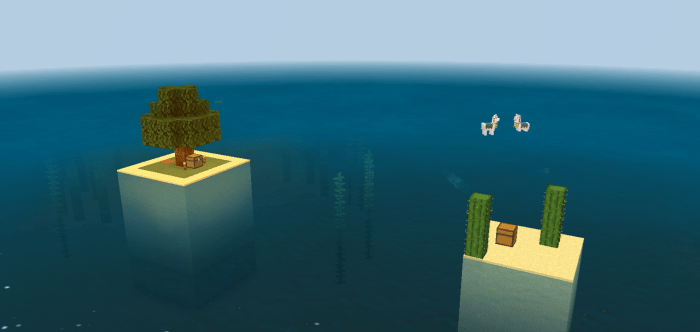 But be careful, the water is very toxic, you have a possibility to die if you touch it! So be careful and enjoy!
This map is still in development so it lacks some features I plan to add. So for now, you can play normally like how you play vanilla SkyBlock if you want.
The floating island that can teleport the player to the lobby: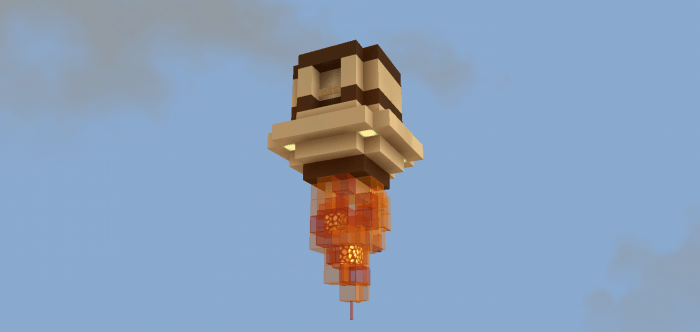 The lobby, for now includes a shop (Levels are the currency). The shop only has weapons and armor for sale right now. More items will be added!
The Shop: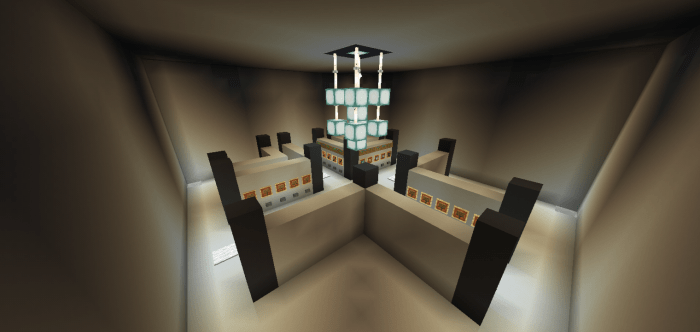 Please send me your feedback and your thoughts on the map in the comments or tweet at me!
Added a shop where you can buy items. You can only buy Armor and Swords for now. (Levels are the currency)
You can now get 5 Levels every Minecraft day that passes.
Added a Zip folder download
Hopefully fixed the download links
Added a screenshot preview of the shop
Fixed the MediaFire link, again. (Might make a mega link also because I'm have some trouble with MediaFire.)
Installation
Download the map using the link below
Import the map to your game and enjoy!
Downloads
Supported Minecraft versions
1.12