Transcendance is a strategy multiplayer map inspired of Werewolf and games inspired of this last one. The map is only working for 8 players for now but have a spectator system for other players. We will add support for more and less players when scoreboards will have been added on an official version (not in beta version).
Creator: Trinity Block, Twitter Account
How to play?
The map, as Werewolf and other games, needs communication between players and we then highly advice to use website/softwares like Discord where you may also be able to find other players online if you have not enough friends online.
Finally, the map as been tested during and at the end of it's making but we have not been able to test it at 8 players yet so it is possible that some issues have not been fixed (out of the teleportation commands that are currently made in a way that can not teleport the players to the wanted coordinate but more or less near in function of their connection) we will then ask players to do not cheat if they are facing a glitch or issue from Minecraft itself.
Click here to read a How To Play guide!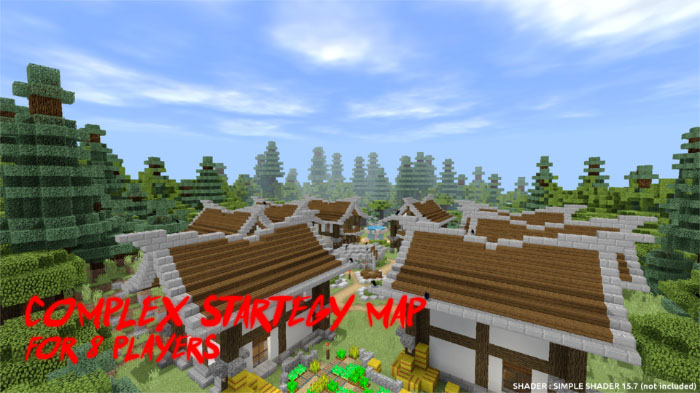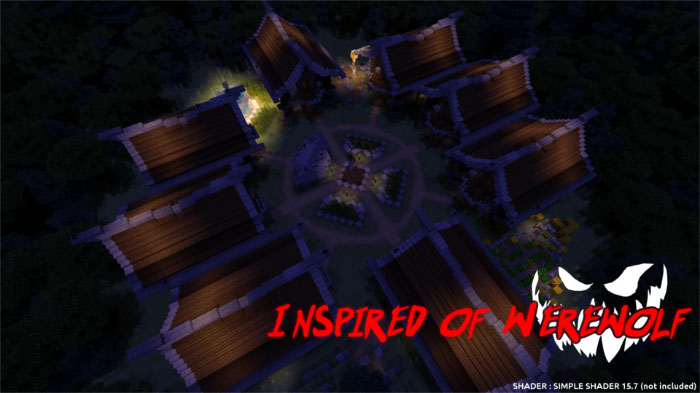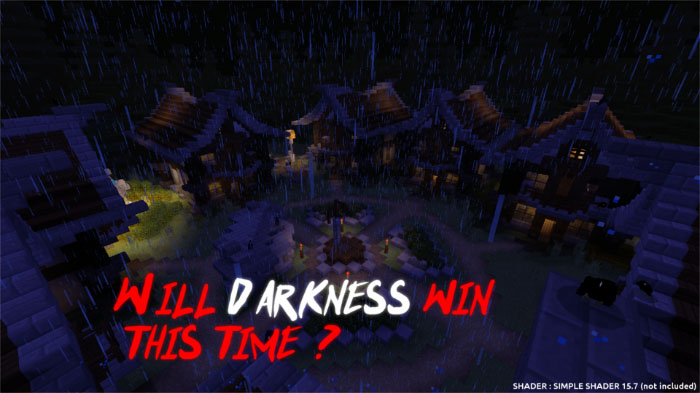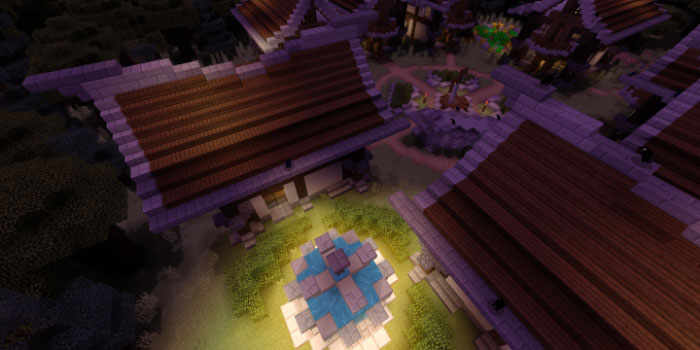 Note: We recall that you can use /setmaxplayers to allow more players to join your local world (but not for realms)
Trailer
Installation