Transparent GUI makes most of the graphical user interface transparent (meaning, possible to see through). It adds a much cleaner look to the overall UI design and parts of it can even be useful as it lets you see the outside world while doing tasks such as opening a chest's inventory. It's a simple but still very useful addition to the game.
Creator: Blue_Ninja, Twitter Account
Updated: 3 March, 2017 (read changelog)
Examples
Here are some examples of what it looks like in-game. The resource pack has been primarily designed for iOS and Android Pocket Edition users as there are very few things which are transparent for Windows 10 Edition users.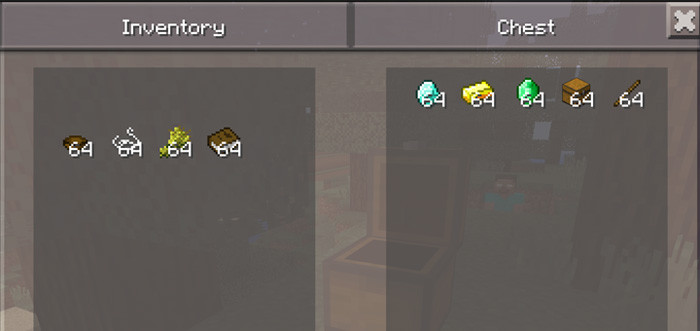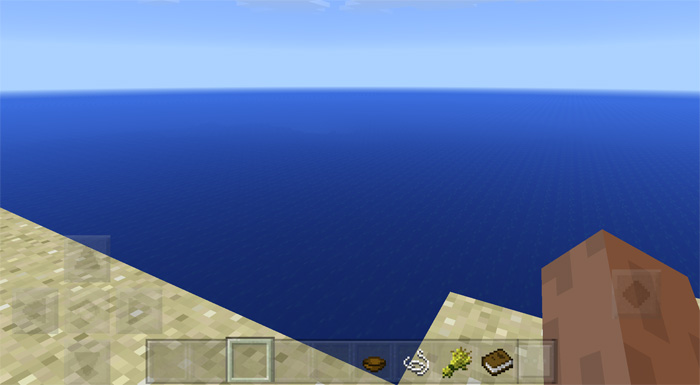 Changelog
Fixed noise issue for the HUD and inventory
Moved credits from start screen to splashes
Optimized file pack size by removing unnecessary files
Titles are more transparent
Installation
Open Minecraft PE
Settings > Global resources > Activate pack