If you are tired of the unrealistic way trees are to be cut down in Minecraft then you've come to the right mod. This mod allows you to capitate trees at the bottom or middle and then have the above wood automatically fall down and become little pieces of wood blocks which you can pick up.
It's truly a simple mod but so useful if you are looking for a realistic and effecient method of cutting down trees.
Creator: Pixeldroid
Here is how the tree looked like before we destroyed the bottom wood block.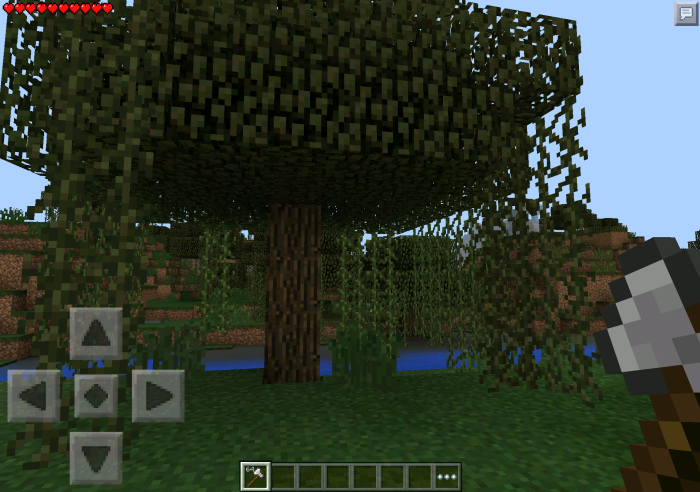 And here's how it looked after we cut it down.