This is likely the most lightweight realistic tree cut down mod out there at the moment as it uses just a few lines of code to execute what previously have seemed a difficult task.
Cutting down trees in Minecraft isn't currently realistic as chunks of wood are left to float in the air as if gravity didn't exist.
With this mod you will experience a more realistic way of cutting down trees. By breaking a tree's wood block any wood above the one being destroyed will also be destroyed.
Creator: MyNameIsAnti
Cutting down a tree
Trees can be cut down using any kind of axe. In this case we used the most effecient axe, a diamond axe.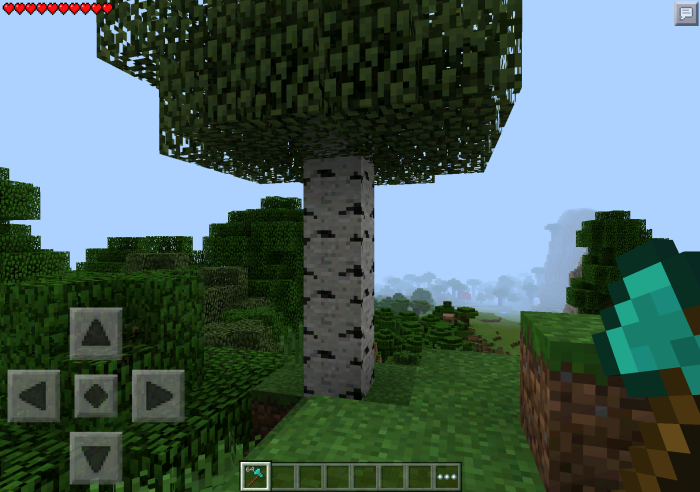 Breaking the bottom tree chunk of the tree results in the entire tree being destroyed. The only things left to float are the leaves, but they will automatically disappear as they got no wood closeby to keep them growing.