The Real Life Game has been through think and thin, and to celebrate. The reason this Resource Pack was created is because it's The Real Life Game's first birthday! This is just for fun, it's not something you have to use.
"One year through war, we've been through both World Wars and an interesting battle between Elite Strike and the Guardians, we've been through it all. Thank you for one year of TRLG." -Ayden
This resource pack come with: A Birthday Cake for TRLG. It's a chocolate cake with white icing and sprinkles on top with a number one.
That's all, nothing too world changing, it's nice to celebrate with just a cake in your world, even though no one usually has a cake in their world.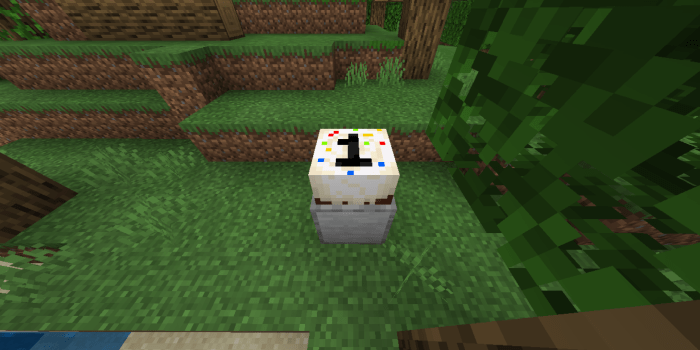 Just a quick update for the Brief Description for MCPEDL's pleasures, You're Welcome!
Downloads
Supported Minecraft versions
1.14
Resolution
16x