Tron is the name of two science fiction movies where the characters are transported to the inside of software. Both movies feature a vehicle known as the Light Cycle and this mod adds the two bikes to Minecraft PE.
Creator: h25062001
How to get the bikes?
Use the Tron (ID: 483) item to spawn the two Light Cycles. You can get it by using the creative inventory or by using the SimpleCommands mod.
There is one yellow and one blue bike.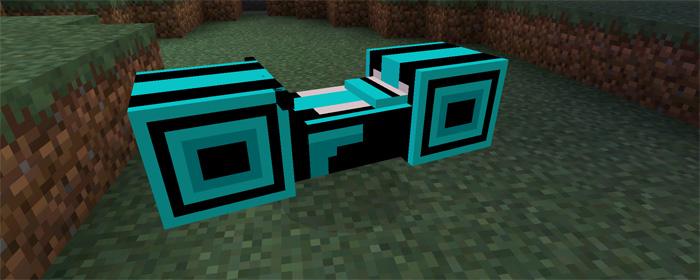 To mount the bike tap on it with the Tron item. The bike is quite fast and the only way to stop it from driving is to press the sneak button to get off the bike.
Click here to find some Tron skins.