Tropical Craft 2 (Tropical Beach 2)! New incredible coastlines and rain forests for you to explore! This is an incredible complement you can include in your world. A lot of exploration, smart tropical animals and big trees of different types and cultures!
Some new features are being worked on to further complete this addon, they are incredible novice!
Any problems please contact a developer!
CREATOR (Brasileiro):
CHANNEL (Canal): yBrothers
TWITTER: @GabrielCas29007
DO NO ADDON TO DOWNLOAD THIS ADDON ON SITES, APPLICATIONS, AND OTHERS WITHOUT AUTHORIZATION FROM THE CREATOR @GABRIELCAS29007. IT IS NOT ALLOWED TO CREATE APPLICATIONS AND MORE USING THIS ADD-ON WITHOUT AUTHORIZATION FROM THE CREATOR !!
Always leave credits !!
ATTENTION! IF YOU ARE RECORDING SOME VIDEO, YOU HAVE NO AUTHORIZATION TO MAKE YOUR OWN DOWNLOAD LINK, USE THE AVAILABLE LINK, OR SHORT JUST THE ADDON OFFICIAL PAGE LINK ON MCPEDL!
ATENÇÃO! CASO VOCÊ FOR GRAVAR ALGUM VÍDEO, VOCÊ NAO TEM AUTORIZAÇÃO PARA FAZER SEU PRÓPRIO LINK DO DOWNLOAD, USE O LINK DISPONÍVEL, OU ENCURTE APENAS O LINK DA PÁGINA OFICIAL DO ADDON NA MCPEDL!
What's new?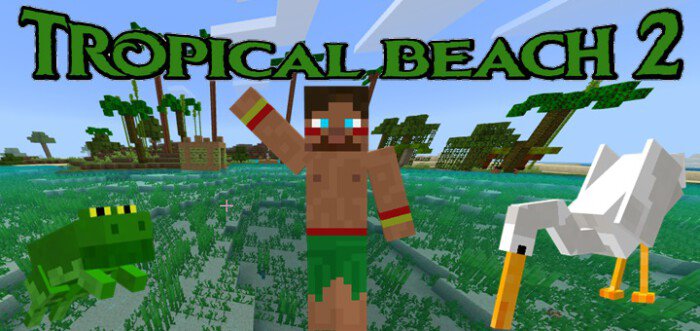 NEW MOBS:
– Indian
– Heron
– Frog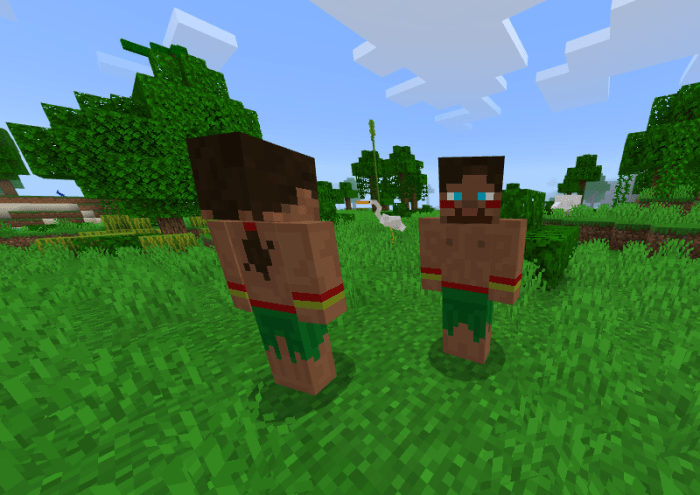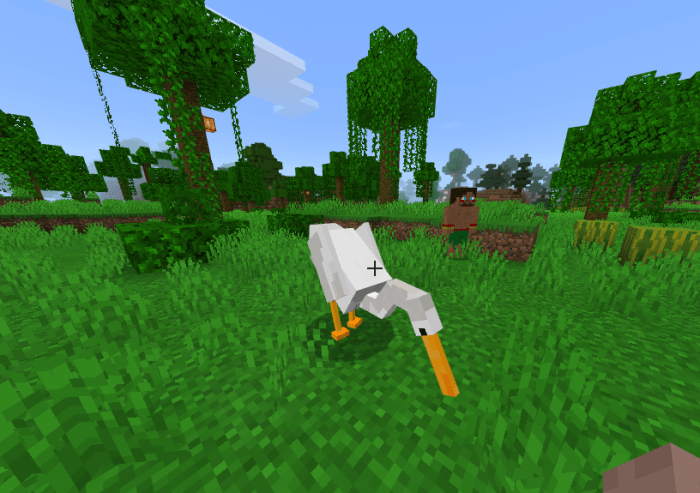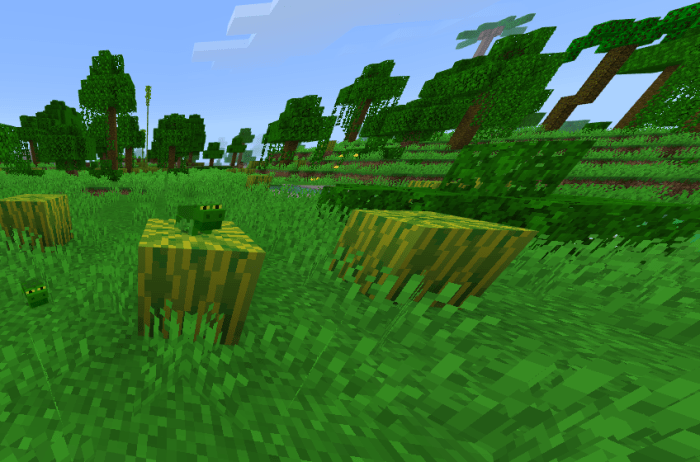 An incredible new biome! with new structures for exploration!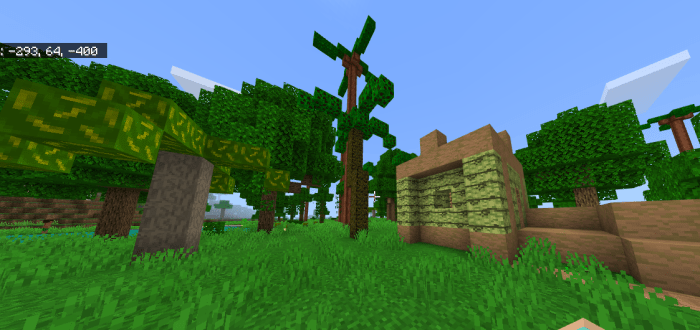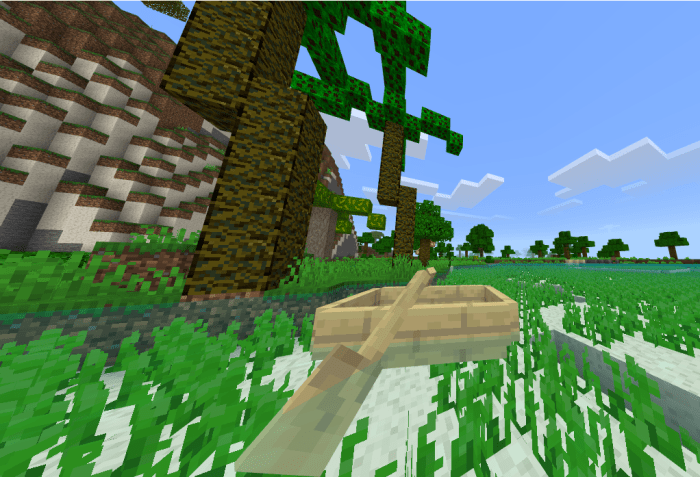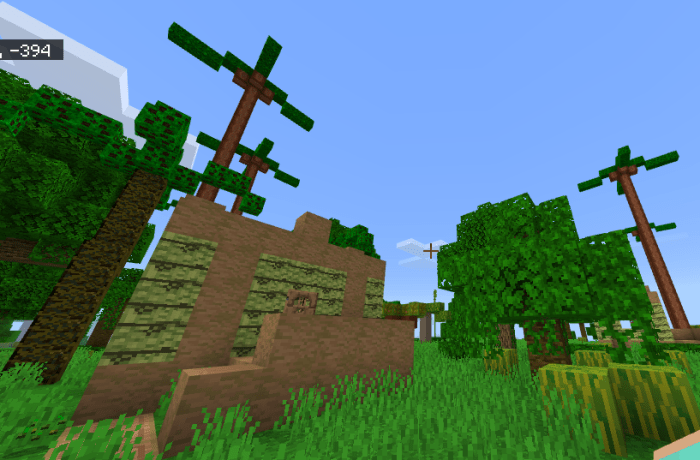 A warm biome, easily found by the generation and rendering of your world, may be one of the first to be generated upon entering the world.
It has generations of fruit and tropical trees, such as:
– Cashew trees: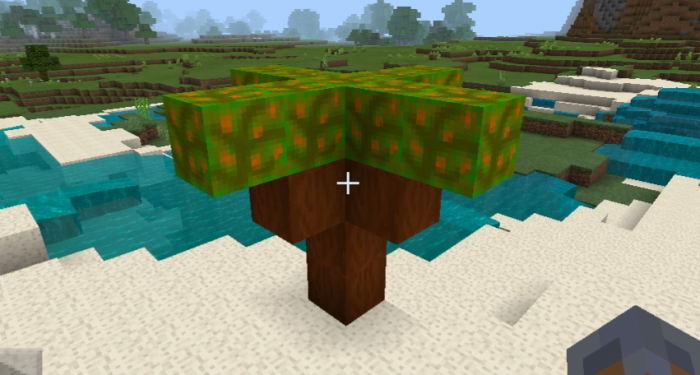 – Banana trees: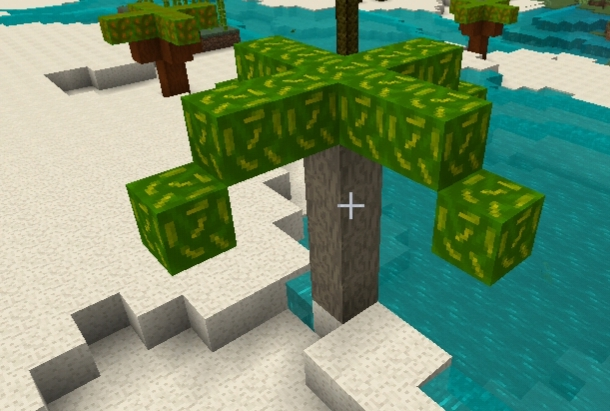 – Açai palm trees: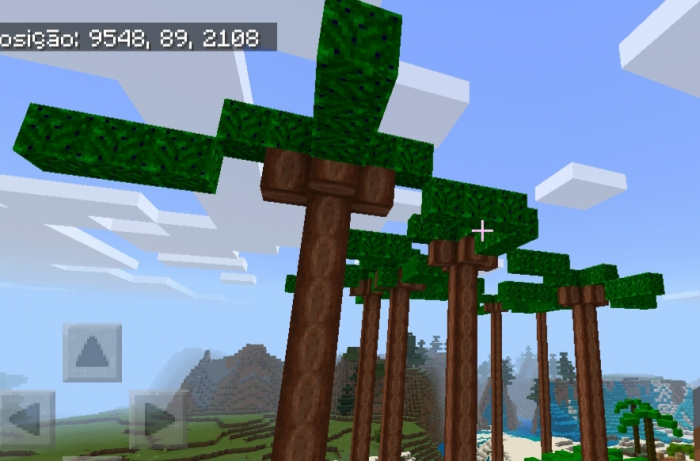 – Pineapple Bushes: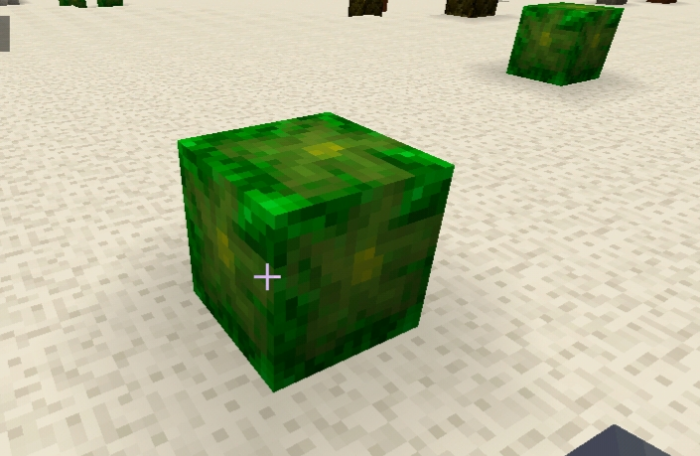 When breaking the foliage of such groves you may be able to be determined fruit corresponding that plant!
The trees have a varied size, from 1 to 30 blocks of height, have blocks to climb!
The woods of all the trees can be talked in the crafting table and used by cynox for decoration !!
FOODS:
Above are the foods you can get in the addon, and next to your name how to get them !!
Types:
– Açaí – plant foliage
– Coconut – plant foliage
– Cashew – plant foliage
– Banana – plant foliage
– Pineapple – plant foliage
– Shrimp 2 variants – trades with wandering
– Açaí cream
– Shell of crab – drop mob
– Fish soup
Items that have no reference to obtain them can be crafted!!
Tropical Fish! The colorful fish of the minecraft itself can spawn in the waters of the tropical biome, in large shoals!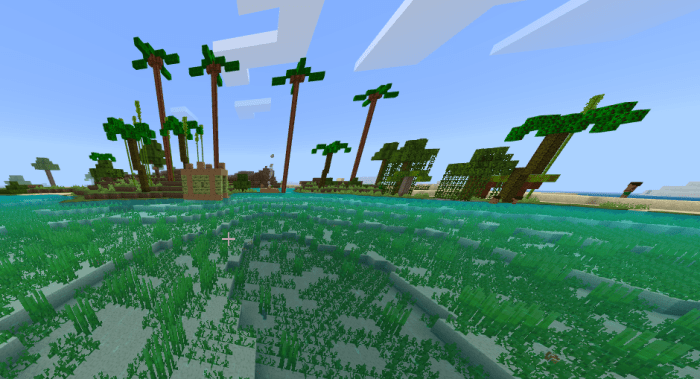 NEW WATER TEXTURE!
The waters of the tropical biome are crystal clear, both on the outside and inside!
BLOCKS: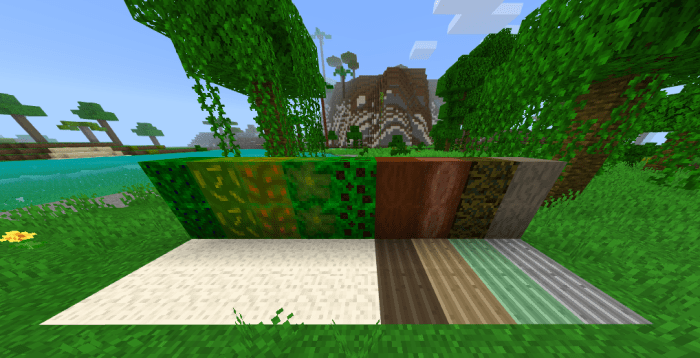 15 new blocks !! among them are respectively:
– Açaí leaves
– Banana leaves
– Cashew leaves
– Pineapple bushes
– Bamboo blocks
– Açaí log
– Banana log
– Cashew log
– Açaí boards
– Banana boards
– Coconut boards
– Cashew boards
– Thin sand
OTHER STRUCTURES:
– Bamboo plants
– Wandering Trader Base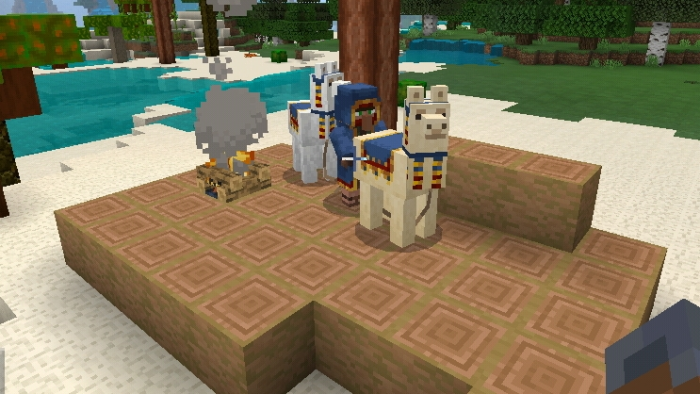 – Indian Houses
In indian houses, you can find various and useful items chests!
Seed with tropical biome in spawn:
>-1744093226
- Many generation bugs fixed!
- Add-on updated to 1.14!
- Recipes of new corrected woods!
- New replacement tropical biome!
New tree generation optimization (no continuous generation of structures) !!
- Added the heron!
- Added the frogs!
- Improvements made to Indian behavior!
- Removed creatures that conflict with yCreatures addon.
- Several bug fixes.
- Addon works correctly on 1.14 betas.
- Rushed Indians can no longer open doors.
- Bug Fixes!!
- Added Indian 
- Added Tropical Tortoises.
- Added Flamingos.
- Added Monkeys.
- Added Beluga Whale.
- Added Toucan.
- All recipes work correctly!
- Structures had lower spawn.
- Bug missing one or more dependencies when activating behavior pack.
Bug fixes:
-Structures have lower spawn.
-Structures do not generate over the other.
-Tropical biome climate changed to warm.
-Structures no longer generate in other biomes.
Changes:
-Added coconut trees again!
- More bug fixes!
- Stuctures do not now generate above others as before.
- New name for addo-on: TropicalBeach
- Bug fixes!
- Removed Crabs!
- Removed Coconut trees!
Installation
If you have problems with the installation, use the video for assistance:
https://www.youtube.com/watch?v=B5nfvSqMuGA&t=2s

Downloads
Supported Minecraft versions
1.14