Create turrets which can be placed and protect you by killing any incoming mobs. It's perfect to have them placed down near your location and safely want to be able to sleep without worrying about zombies and skeletons knocking on your door.
Features
Possibility to craft a turret
Toggle aggresive mode on/off through a graphical user interface option
Change the turrets name to anything of your liking
Item IDs
Turret Options (ID: 400)
Turret (ID: 401)
Remote Control (ID: 402)
Creator: Desno365
Placed turrets ready for action.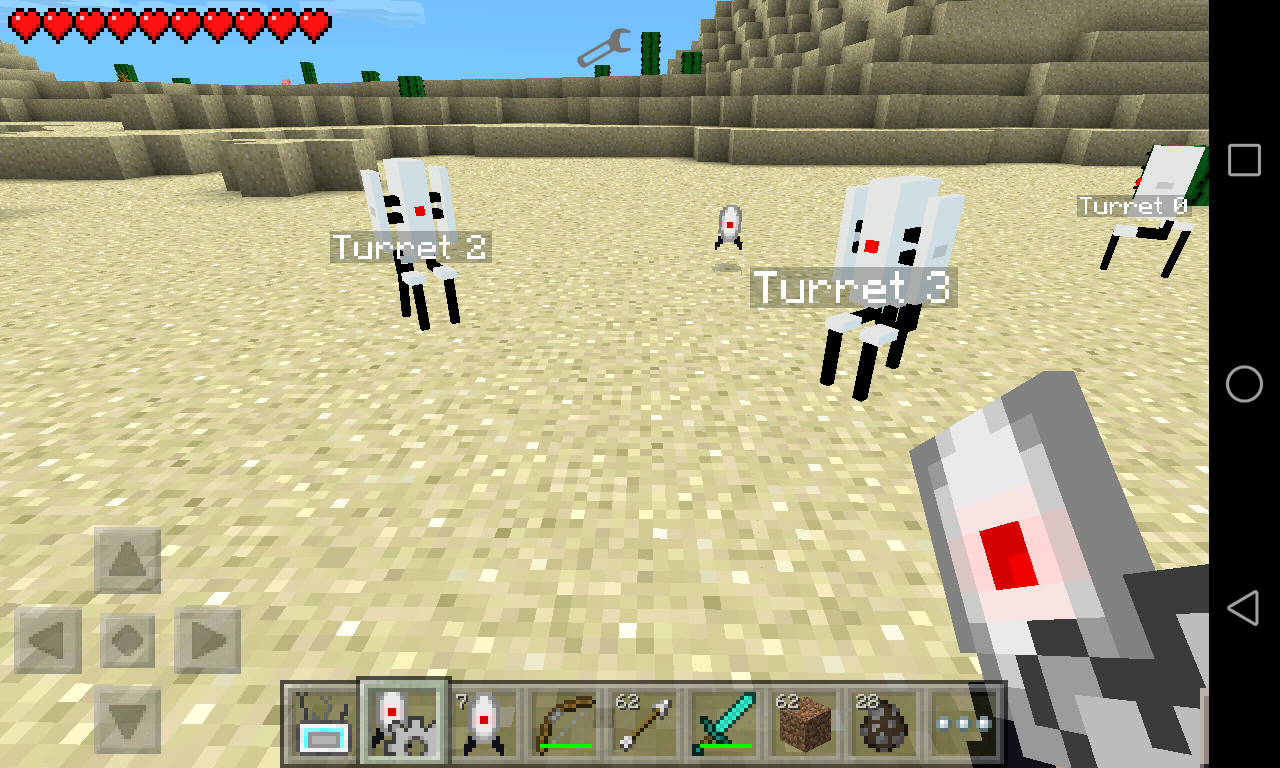 Graphical user interface.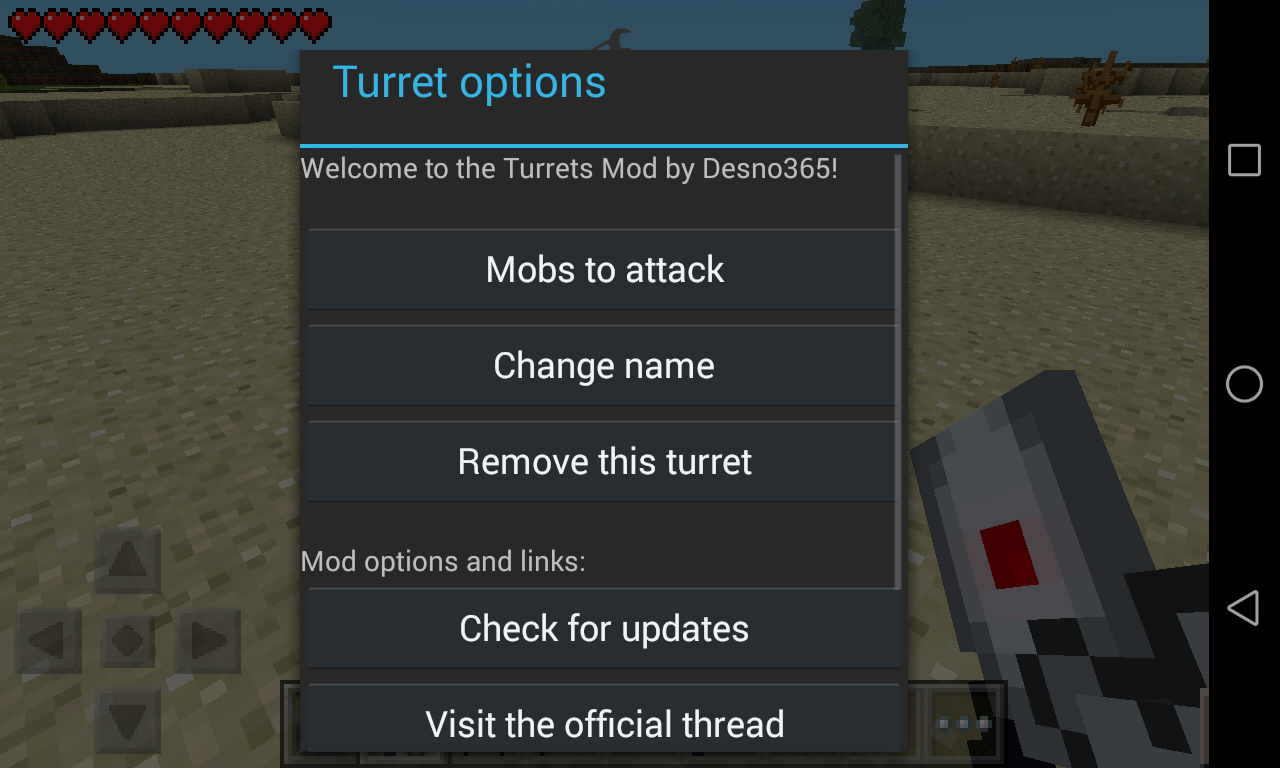 Turrets Remote Control GUI. From here you can manage your turrets. For example, switch them on and off.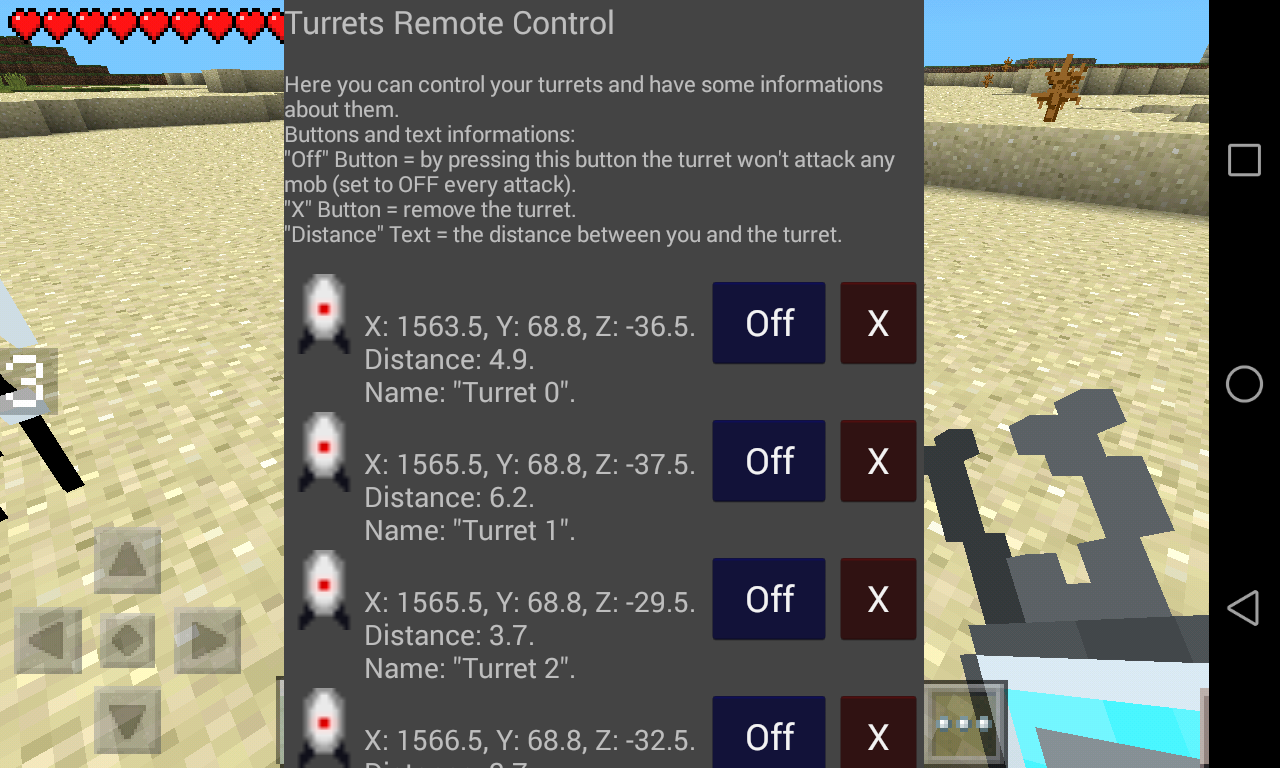 Turret Options item (ID: 400)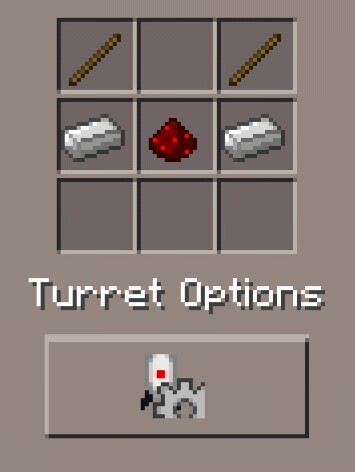 Turret item (ID: 401)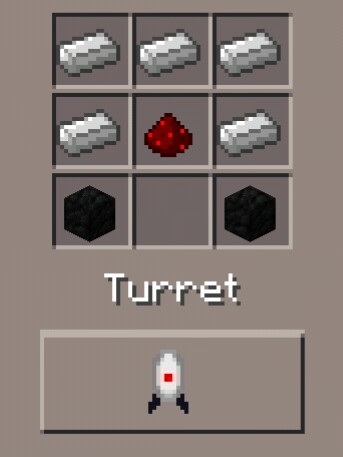 Remote Control item (ID: 402)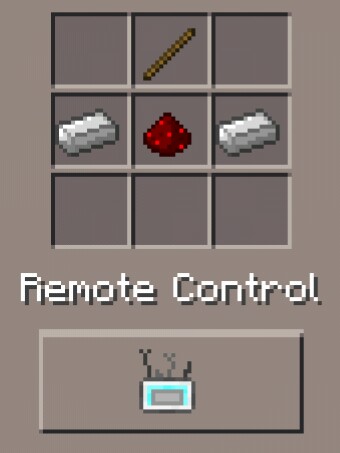 Download (MediaFire, option 1)