The Turtle is another cool ocean mob which will be included in one of the coming updates for Minecraft. (Dolphins will be another new mob.) Turtles are creatures of the ocean which you'll find spawning on the shorelines in some biomes.
This is a conceptional add-on which based the model and textures on a screenshot provided by Minecraft on their site. It will most likely change for the final design.
Creator: StarkTMA, Twitter Account
How does it work?
This add-on replaces spiders and cave spiders with turtles they can only be found spawning naturally in dark spaces. However, turtles don't survive long on land (2x breathe compared to player). Oceans are their preferred habitat.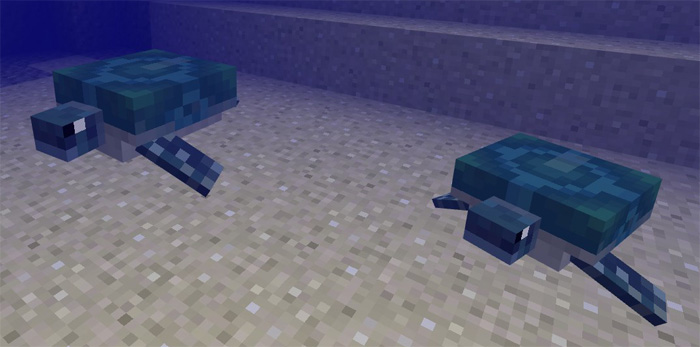 You can tame a turtle by feeding it raw fish or raw salmon. You can also feed two turtles fish to have them breed or increase their growth rate.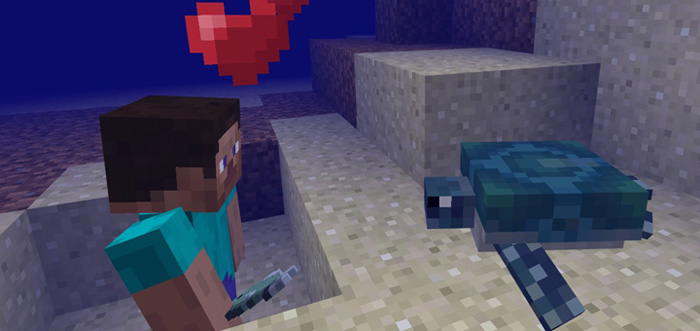 The easiest way to move a turtle is by leashing it (using lead). Just remember that it will die if it is too long on land without water.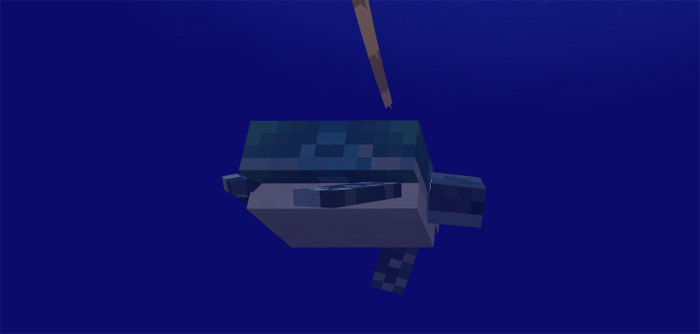 Installation
Activate the packs for a world in-game