This addon replaces some items like the stick and bone with a whole new set of swords. By holding any of the new swords the player gets new abilities. For example, the Fire Sword will make you immune to fire, but it's also powerful in that sense it can cause 14 attack damage which is same to a diamond sword.
Creator: TheEnderface, Twitter Account
How does it work?
All of the new weapons replace currently existing items in Minecraft. For example, sticks have been replaced by Coal Swords. This means that you need to craft a stick in order to obtain a Coal Sword and so on.
Bone Sword (Replaces Bone): Attack damage: 4. Player speed boost: 0.12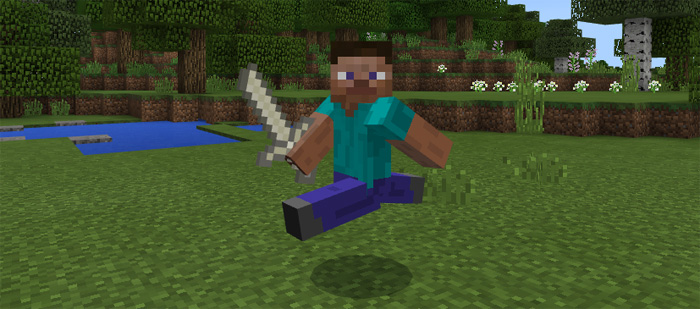 Fire Sword (Replaces Blaze Rod): Attack damage: 14. Player speed boost: 0.105. Immune to fire and lava while holding the sword. Players shakes when holding this sword.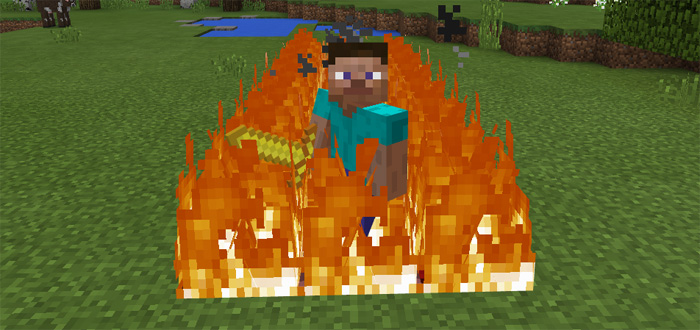 Thunder Sword (Replaces Fishing Rod): Attack damage: 5. Makes player slightly bigger. Gives player slowness effect and chances movement value to 0.095. Use the sword to spawn lightning bolt.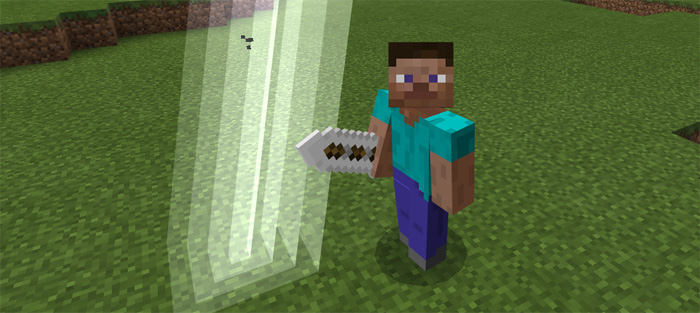 Creeper Sword (Replaces Bow): Attack damage: 8. Player speed boost: 0.12. Use it similar to a bow to shoot explosives (requires Creeper Dust (replaces arrows)).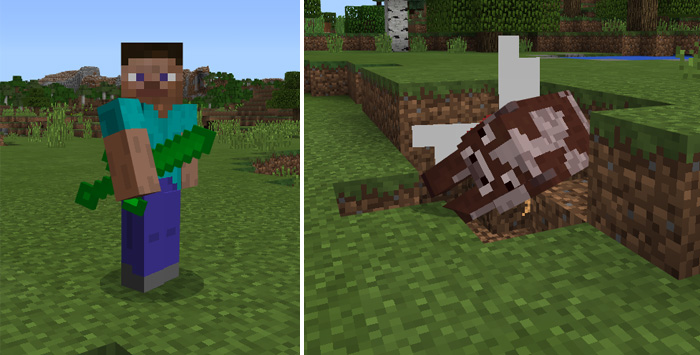 Coal Sword (Replaces Stick): Attack damage: 4. Player speed boost: 0.12. Changes player size to 1.05
Installation
Activate the packs for a world in-game
You can get a .ZIP file for this addon here.