Ultra Hardcore Mobs is an add-on which aims to change the characteristics of mobs in Minecraft Pocket Edition to make them more difficult to defeat. Some of the mobs also have new textures which make them look entirely different compared to before. For example, all villagers have been turned into YouTubers.
Creator: Jujustyle7, Twitter Account
New Mob Features
Villagers now look like famous YouTubers. Here you can see The Diamond Minecart, FuzionDroid and another YouTuber.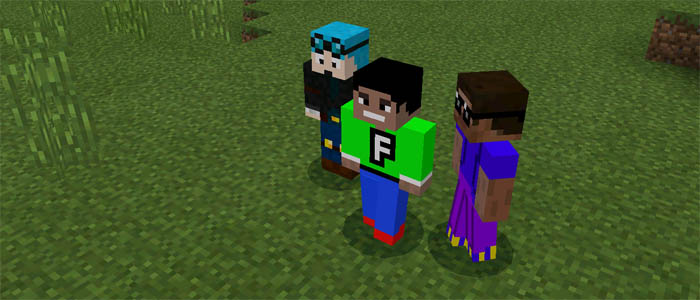 A few moments later I found FuzionDroid and The Diamond Minecart doing some hard farm work. Get a break guys! You need to be editing videos!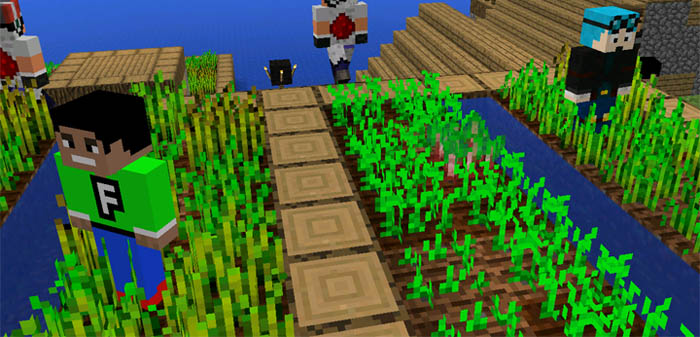 If a villager (or now known as a YouTuber) is killed by a hostile mob it will turn into a zombie version of himself.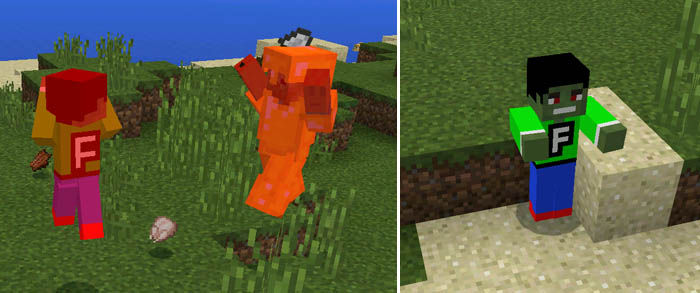 Creepers are a little bit more challenging than before as if they explode then the explosion will be bigger. It is possible to ignite a creeper by selecting it (by long-tapping on it) and press Ignite. This will force the creeper to explode. (Apparently the ignite button is a part of the default game. Didn't know that until now! Either way, it's a pretty cool feature!)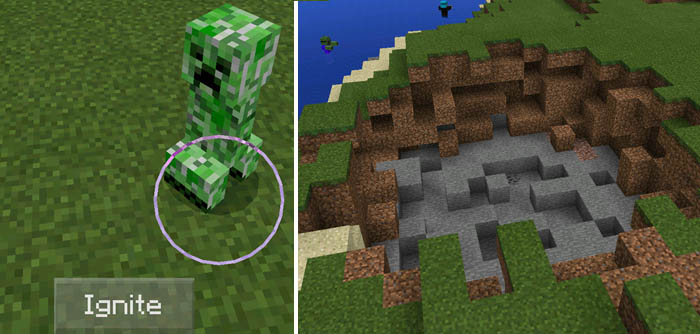 All hostile mobs will hate each other and do their absolute best to kill one another. This is obviously beneficial to you as it means less fighting for you.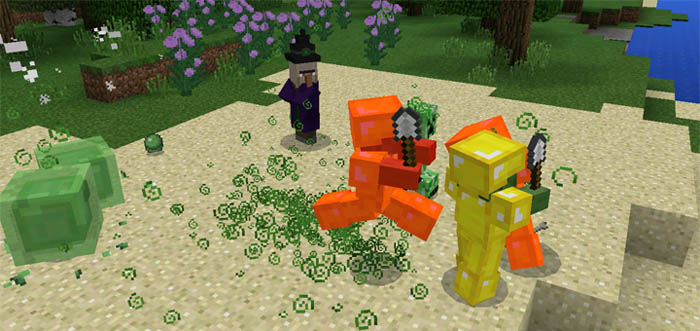 Even mobs which are the same will try to kill each other. Like these witches who are throwing magic potions at each others.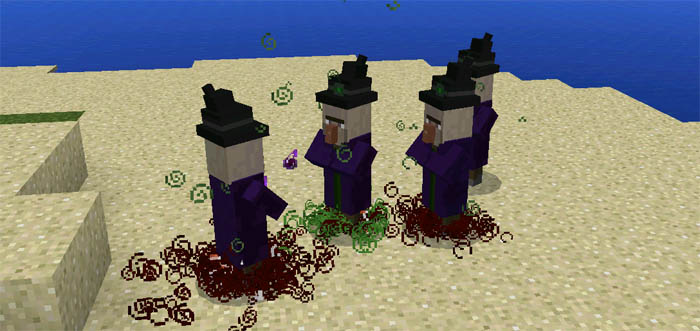 All Mob Features:
Villagers look like YouTubers
If a hostile mob kills a villager then it will turn into a zombie version of itself
Hostile mobs kill each others
Skeletons spawn with armor
Two types of skeletons: skeleton with bow – slow but sprays arrows, skeleton with sword – fast
Zombies and husks spawn with armor
Creeper: get close to it and select it and press the Ignite button to ignite the creeper explosion
Spiders are much faster
If you find more new features for mobs be sure to let us know in the comments and we will add them here. But I think this should cover it all.
Install Guide
Use a file extracting program to extract the downloaded zip file.
Recommended: ES File Explorer (Android),iExplorer (iOS), 7-Zip (Windows 10 Edition)
Copy the UHM Add-on folder and paste it here: /games/com.mojang/behavior_packs/
Copy the UHM Texture folder and paste it here: /games/com.mojang/resource_packs/
Open Minecraft Pocket Edition
Create a new world OR edit an existing world
Scroll down in the sidebar on the left and apply the resource pack and then the behavior pack
Done!