This is a really simple texture pack which main purpose is to make the pumpkins more realistic. Sure, carved pumpkins do exist in real life but it's not natural to have them appearing in nature. The pumpkin has a pretty cool looking texture but that face might be a bit unsettling sometimes for some particular builds.
Creator: AmandaDanielle5, Twitter Account
All sides of the pumpkin have the same type of texture. It's really simple and not much else really needs to be said about it. Hopefully you'll find this useful.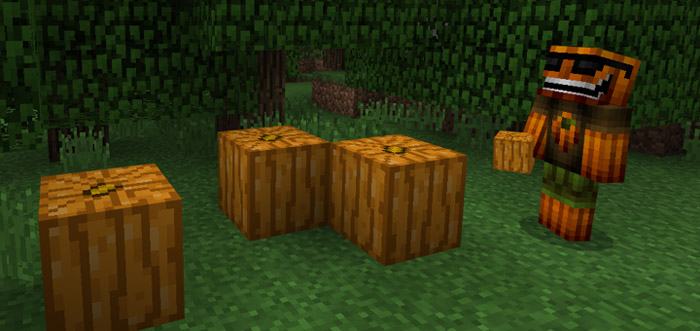 Installation
Download Resource .McPack

(If you got a pumpkin face when wearing it on your head then try downloading this)

Open Minecraft PE
Settings > Global Resources > Activate the pack