Coral dying on land makes it difficult to use in nice structures, but that changes today! Undying Corals replaces dead coral textures with living ones for all your building needs.
With this texture pack enabled, you don't have to have a water source next to coral to keep it alive. It'll look alive no matter what.
Undying Corals doesn't actually use any behavior modifiers for coral, it just replaces the textures. If you disable the pack, all your coral will go back to the gray, dead state it was before.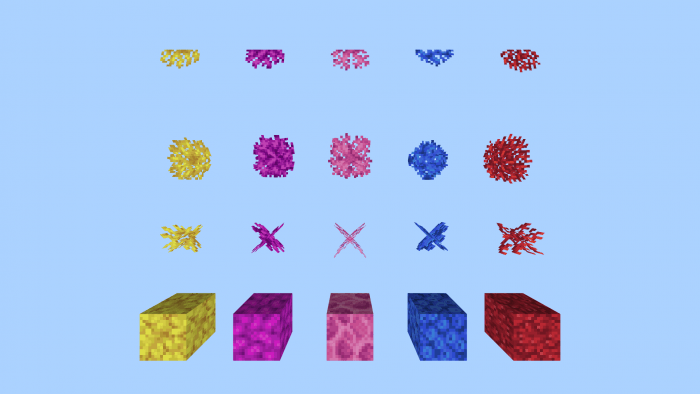 Since coral no longer looks dead, the naming format has changed. You can choose between three pack options: Living Coral Names with Dead in Parentheses Afterward, Living Coral Names, or Dead Coral Names. The names of dead coral will be changed accordingly.
Undying Corals is made to work with any other resource pack, including ones from the Marketplace. The only way this pack will fail is if the other resource pack uses custom filepaths, which is very rare. Almost every resource pack should work just fine!
Make sure you load Undying Corals above whichever texture pack you want to have the coral textures from, or else it might not load correctly.
Update 1.0.1

Added three different options for how the names of dead coral should be displayed:

Living Coral Names with Dead in Parentheses Afterward

The Resolution slider now says "Name Format" instead
Pack:
Updated the minimum game version required to use the pack to 1.13.0, which means this pack is no longer compatible with earlier versions

Update 1.0.1
Added three different options for how the names of dead coral should be displayed:
-Living Coral Names with Dead in Parentheses Afterward
-Living Coral Names
-Dead Coral Names
The Resolution slider now says "Name Format" instead
Pack:
Updated the minimum game version required to use the pack to 1.13.0, which means this pack is no longer compatible with earlier versions
Downloads
Supported Minecraft versions
1.13
1.14