The Unicycle Addon adds a new and unique vehicle to the game called a unicycle. You will most likely recognize this bike from the real world, and browser games like Happy Wheels. The main purpose for this add-on is to make Minecraft: Bedrock more fun. It's highly recommended use it in multiplayer for a racing or similar.
Creator: Nogard, Twitter Account
How does it work?
The Unicycle can be found spawning in meadows, forests and other areas where there is grass. This is because it replaces the Sheep and that's usually where you will find Sheep.
You can dye a bike by using any of the 16 different dyes. In this case, I used a Lapis Lazuli to change the color of the Unicycle to blue.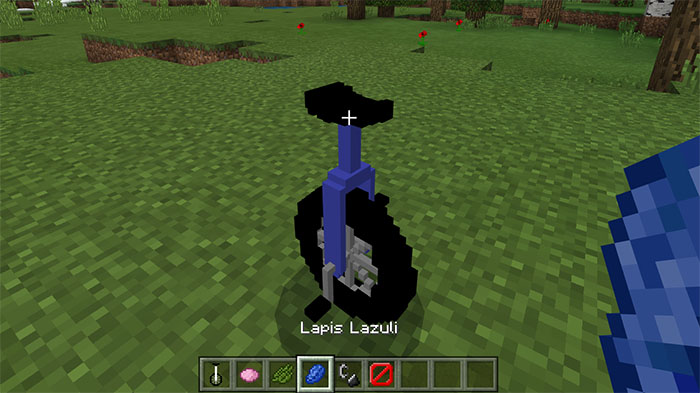 You can ride the Unicycle in a similar way as to riding a horse. Hold the jump key and release to jump.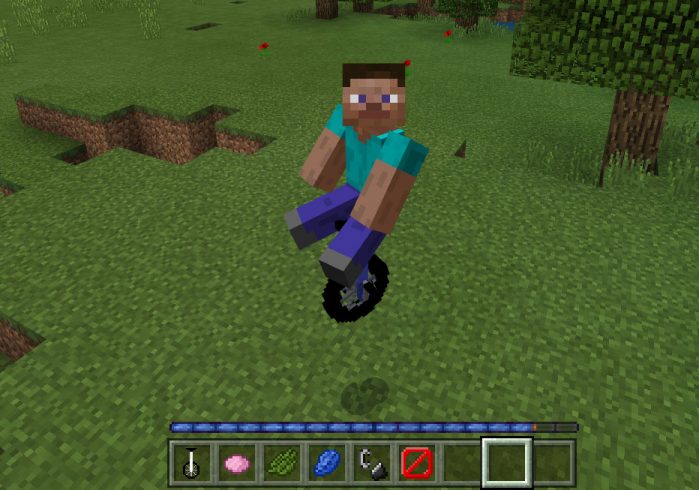 Try doing some fun stunts with the Unicycle and you're half on your way to become a professional circus performer!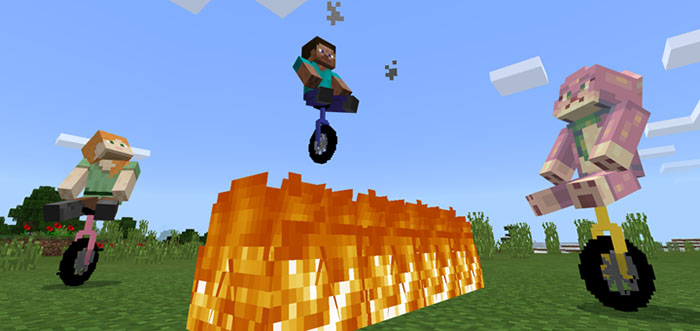 Features
Rideable
Can jump
Color with dyes
Custom sounds
Floats
Animated wheel
Available for 9 different languages: English (GB), English (UK), German (DE), French (CA), French (FR), Polish (PL), Czech, Slovak
License Terms
All rights reserved. By downloading of this Minecraft addon you agree with this terms. No part of this work may be reproduced or transmitted without author's permission. Person with permission must share the addon only with official download links and credits to author. Illegal distribution of this addon in apps, websites and YouTube videos and earning money from Nogard's ownership will be punished by law. For other ways of sharing and editing the source code, you must contact the author.
Contacts: 
Installation
Apply the packs for a world
Create the world