This addon lets you access some blocks which exist in-game but have for different reasons been made inaccessible. For example, some of the blocks are part of a feature which no longer exists in the game. The way that you can get these blocks are by killing a few different types of mobs which will now drop these blocks.
Creator: Allan1905, Twitter Account
Updated: 31 May, 2018 (read changelog)
How does it work?
Four of the mobs in-game will now drop some new blocks which previously existed in-game but was inaccessible. Here is a list of the blocks you can obtain.
Invisible Bedrock – Dropped by the Wither Boss
Stained Glass Blocks/Panes – Dropped by Sheep (requires a stained glass addon)
End Gateway – Dropped by the enderman
Nether Reactor, Glowing Obsidian – Dropped by the Zombie Pigman
Portal Block – Dropped by Zombie Pigman if killing it with an enchanted looting sword
Ender Pearl – Dropped by Enderman
Wither Star – Dropped by the Wither Boss
Stonecutter – Dropped by Silverfish
Frosted Ice – Dropped by Snow Golem
Bubble Columns – Dropped by Drowned (1.5.0.7 only!)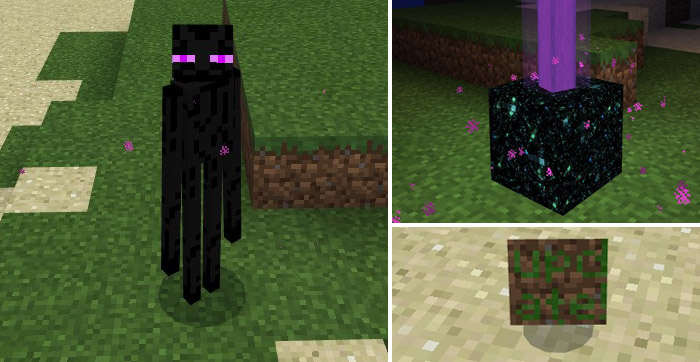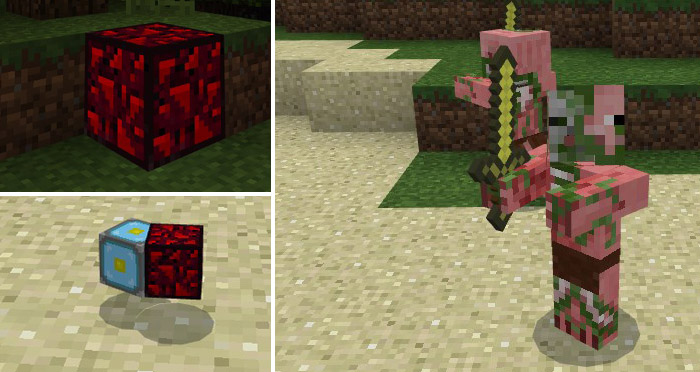 All of the "new" blocks looks actually pretty cool and can be used for decorating your worlds. Everything (except for the stained glass blocks) require no texture pack and that means everyone will be able to see these blocks.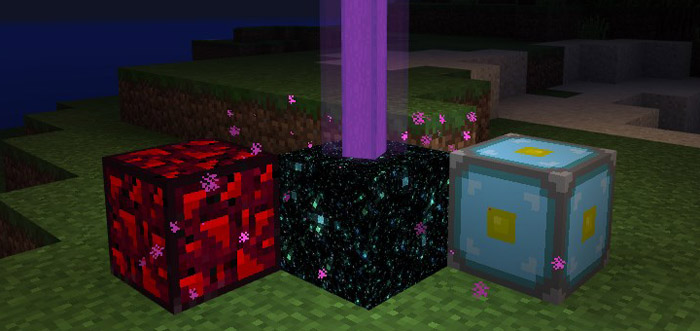 Changelog
v3
Bubble Columns – Dropped by Drowned (1.5.0.7 only!)
Installation
Activate the packs for a world in-game
You can get a .ZIP file for this addon here.