Did you think all of the blocks/items in the creative inventory are all minecraft items? Did you think you know some secret blocks? Such as Allow, Deny, Border Block, Camera, Command Block, Structure Block & Void? Well find more hidden and unobtainable items/blocks here!
Most of the 'hidden/unobtainable' blocks are right away from Education Edition (some chemistry items and blocks) and are from data values such as Fake Wood Slab that is just "Stone Slab" and an Ender Portal Frame with an Eye Set but places normal ender portal frame. (This is the Batch 1)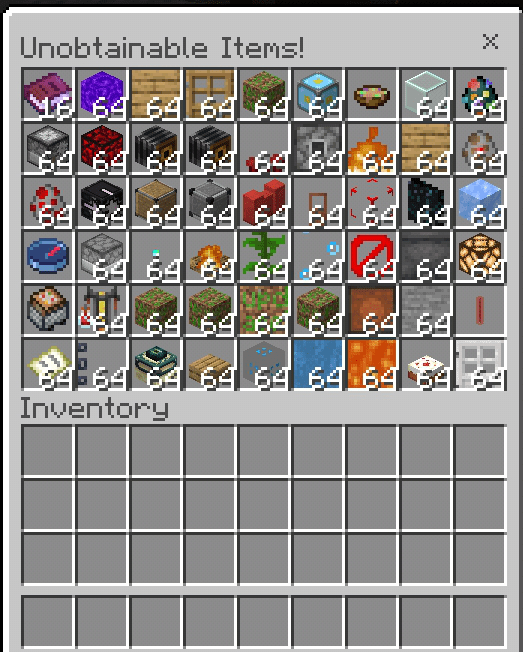 This is the batch 2 as it dosen't fit all items because they are all full. 'useless redstone machine have been removed for v1.2'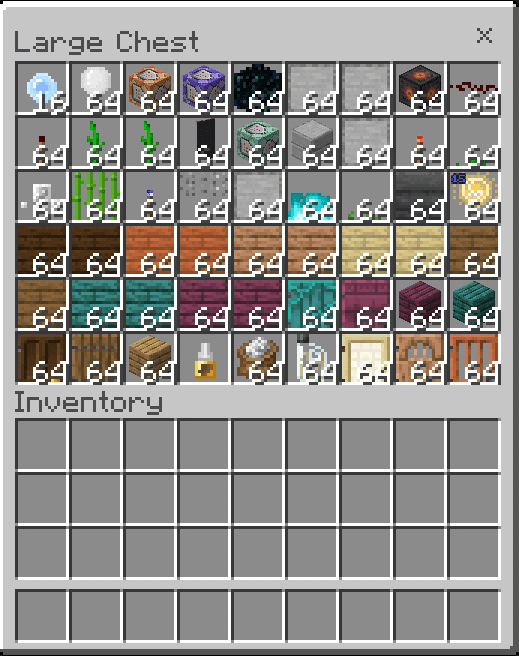 (As of v1.2) WEIRD THINGS IN MINECRAFT. I've added it because of fun and for some purposes.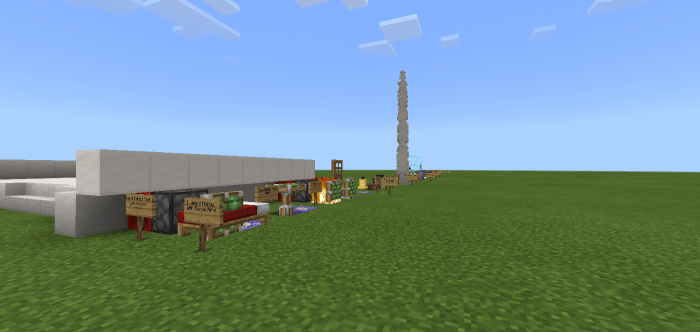 Gallery:
Scoreboard, (i changed my skin into my own one that's not from Minecraft Marketplace)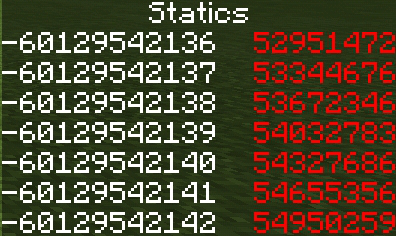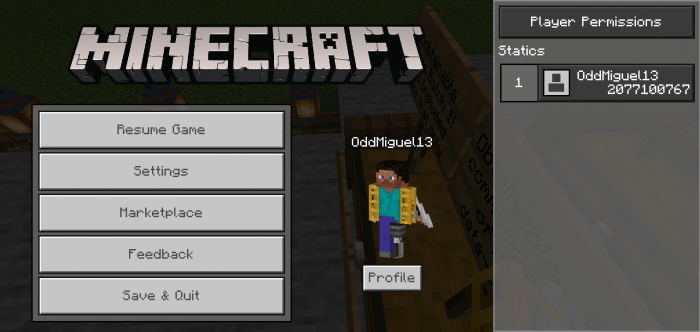 The World Record Bamboo ;-;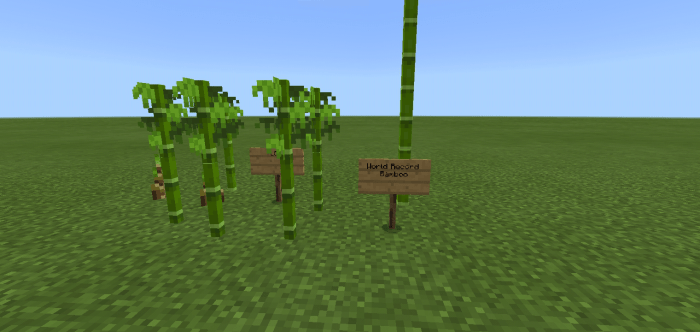 Is having issues with loading the world. In some devices it may took long idk in other devices. This can be fixed on later updates if i know how to fix it lol
Allowed to review the world, just put the MCPEDL link of this map
Credit me also, idk i dont even have any accounts, but later having one twitter account.(Now linked in my profile)
Eat the sus stew you player
Also, no flowing water and lava. (But soon lol)
I will always update it lol ANYONE DIDINT WANT UPDATE? JOKE JUST TO REMIND YALL
Its still at version 1.2
All of you requested an addon version of this map, but what codes i use to?
SO U GUYS WANT AN ADDON FOR IT BUT I CANT AND WHY? I NEED A L O T OF TIME to code those ones lol
——Updated Description a LITTLE 64BIT
So... Ummm im taking a break until i update the map the current version of this map is staying on 1.2 until i create the 1.3, so thats all for you guys thank you for downloading this map
As of v1.2:
-New Gamemode Switcher.
-Changed the chest, and its fillings.
-New Screenshots added at this post.
-New and Weird Things to do in Minecraft added.
-Larger Testing Area, even you can test this in more spaces xD
-World Record Bamboo.
(UNRELATED CHANGES)
-Uhh... I changed my profile picture and my name because why not?
-Added my twitter account on my profile.
#What's new in v1.1?
-New testing area!
-Invisible Door!
-Changelogs in world!
-Changes!
Changed the description.
Added an context:
"Also, no flowing water and lava" 
Flowing water and flowing lava can be added in v1.1 later on
Updated the description and 1.1 coming soon im having another issues with 1.1 so i need to remake it but for now play the 1.0 of the world have fun eating SUS stew
Installation
Tap the download link.
(No mediafire, its more direct.)
Just enjoy my world
Downloads
Supported Minecraft versions
1.16.100
1.16.101
1.16.200
1.16.201
1.16.210 (beta)