Have you ever wanted to eat the flesh of your enemies without any adverse effects? or stitch it together and wear it? well, now you can! Smoke it, cook it, throw it in a furnace to watch it burn! or, just throw it on a campfire for the pleasing smell of that zombie that bit you, being cooked!
This addon allows you to cook Rotten Flesh, stitch it together and create leather from it.
Two new items were added.
Zombie Jerky – A dry yet tasty snack!
Stitched Flesh – Smoke this and you'll have some perfectly usable leather!
To create Zombie Jerky, throw some Rotten Flesh into a Furnace, smoker or onto a Campfire.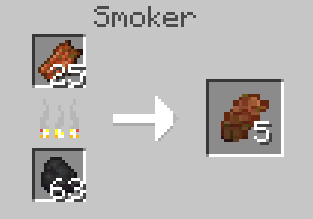 To craft Stitched Flesh, put Rotten Flesh into the crafting grid in a 2×2 grid (4 total flesh).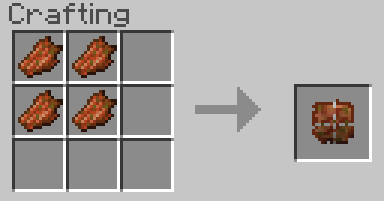 To create leather from Stitched Flesh, put it into a Smoker.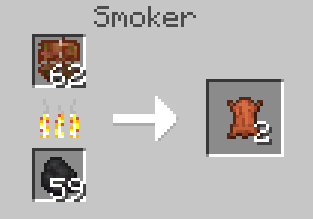 Fixed a small change in Stitched Flesh. moving it from Furnace to Smoker
Installation
Windows 10
 just open the file, it will install.
Android/iOS
Either download from web page then open, or use the MCPEDL app.
Xbox One
Check out the tutorial on YouTube : Elder Wizard Gaming - How to Download Minecraft Mods on Xbox One
Downloads
Supported Minecraft versions
1.16