PrimeMinus
Emerald Creator
Member since 23 August, 2019

Member since 23 August, 2019 Want to take screenshots anywhere in game? This pack lets you take in-game screenshots in worlds and servers. The screenshot button captures everything in game while hiding your... This pack allows you to change how transparent the black background behind chat is. You are able to change the opacity of the chat background in intervals of 10. This makes chat... Want a better position display? This pack simplifies the coordinate display, making it smaller, cleaner, and easier to read. Removing the "Position" text. Now just X, Y, Z or X ...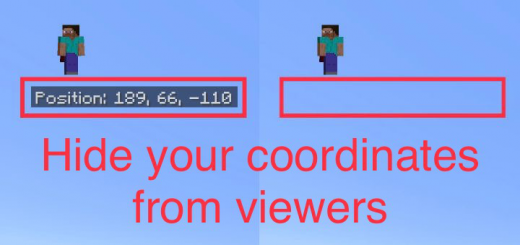 Are you live streaming or making a Youtube video and need a resource pack that will hide your on screen coordinates? Then this resource pack is made for you!