Disclaimer: None of these builds exists in real life and are fictional things.
Thanks and shout-out to BonnieEXE, she managed to take part of my DeltaCraft collab entry to make a part of something like, an engine of a monster truck… Will have the finished product be built by the host of the contest. She even went as far as allowing me to post her ideas to the whole world. And wouldn't you know it– I agreed. Introducing: USS Silo, one of the seven Waterfront class ships!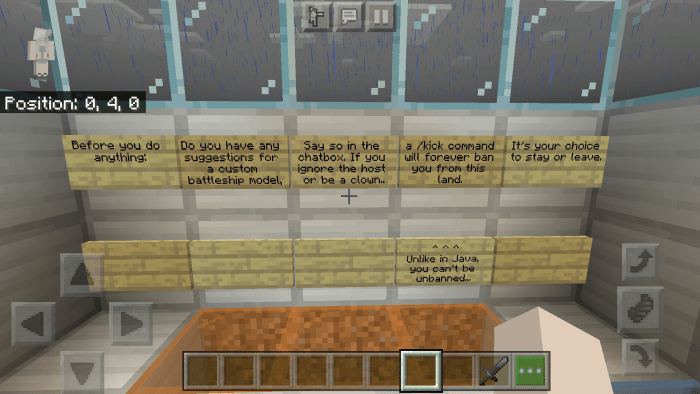 The screen above is showing the screenshot of where you will spawn. The coordinates of the spawn: 0, 4, 0. (Side note: These coordinates are important.)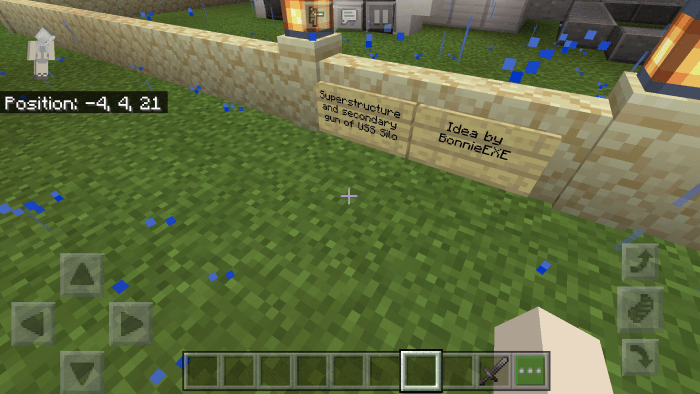 This is her tag on her build during the collab entry. I managed to build the rest of the ship in just one day. It's no biggie.. ;D
Info about the USS Silo:
She was one of the seven Waterfront class ships that took place in the third Virtual War back in 1998. She was a tier 5 Destroyer of the Virtual American Navy (VAN, classed as USS soon because of inspirations). She weighed 5000 tons and the hull side crafted with Netherite blocks for supreme torpedo protection. The seven Waterfront class ships were called "Seven Years Seven Tears". USS Silo was nicknamed "Humble Heifer" or "Double H".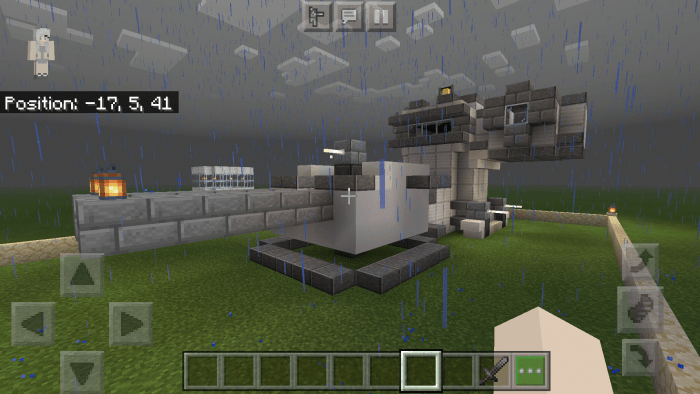 • The concept replica built by BonnieEXE.
20 crewmen and an Admiral, she's a ship that took the high seas of the Oceanic. Equipped with a single secondary gun, a single main gun, a sonar, six Highly Explosive torpedo launchers, she dominated three German destroyers and one heavy cruiser alongside USS Emerald and USS Phantom (None of the ships listed here exists).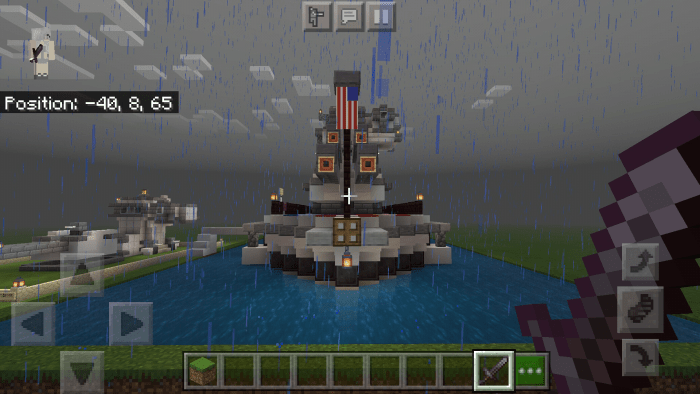 • Front view.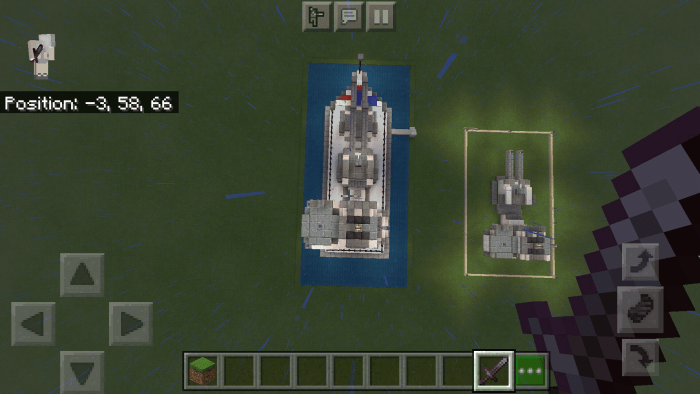 • Top view.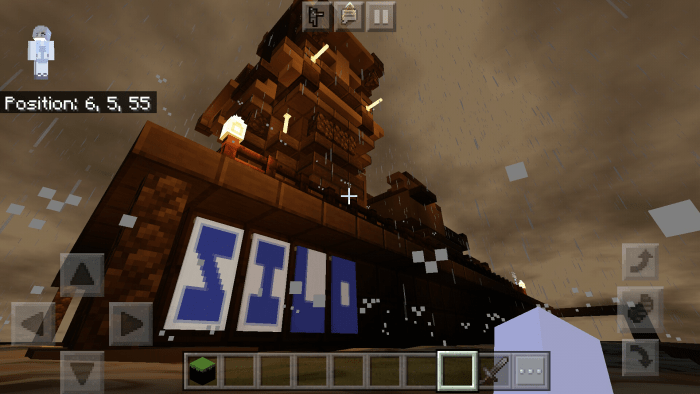 • Superstructure view with her name plate under the OSBES Shaders by Jebbyk: https://mcpedl.com/osbes/
So, would you like to see the glory of one of the seven Waterfront class ships head to the sunrise and sunset with pride?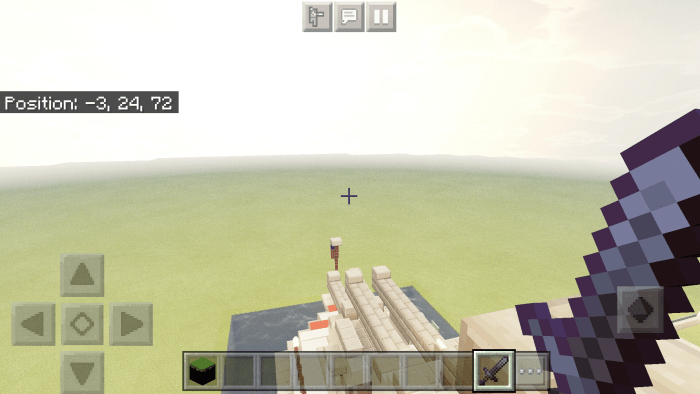 Editor Notes: This map is 10 megabytes large, so it may take some time to download it.
Installation
Redesigning the map is totally allowed, as it's a map that you can remake whatever you want in it. As long as the original design isn't destroyed or broken in any way...
Downloads
Supported Minecraft versions
1.16
1.16.100
RTX Beta