This brand new addon brought to you by the creator of addons such as The Toy Soldiers and Darth Vader. This addon is an addon that adds paintable go-karts and has a cool model!
The Vanilla Go Kart addon is an addon that adds a paintable gokart. The gokart replaces the sheep. Because of that, they spawn naturally in the normal world.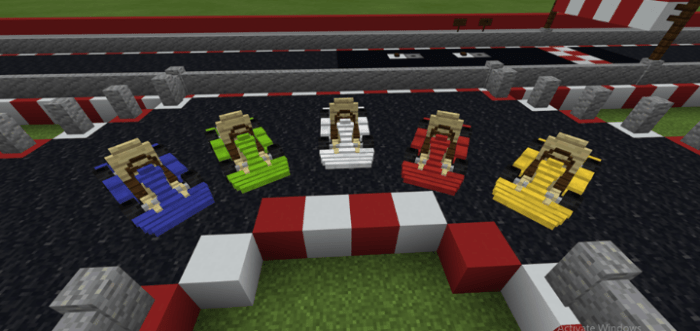 They are paintable and can be colored in 16 different colors! (Also sneak peek of an upcoming map!)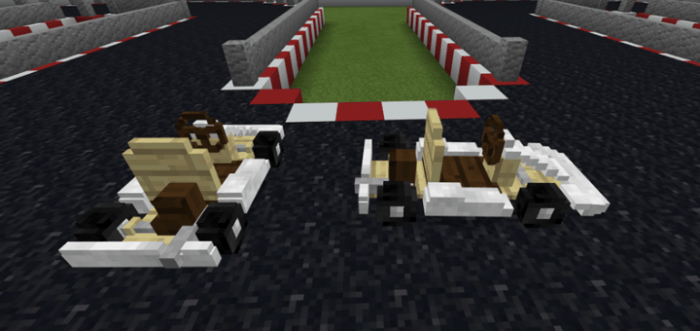 The model of the gokart, from the back and side view!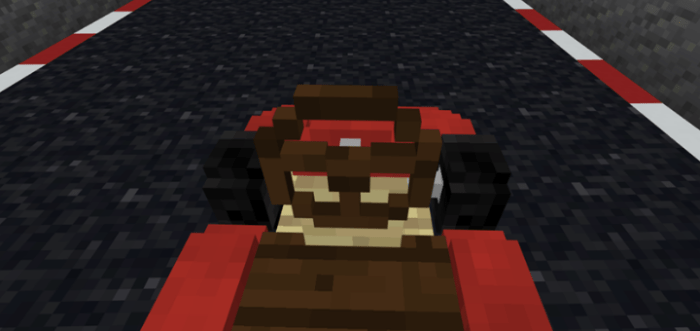 The view when you get in the gokart!
What are you waiting for? Download and have fun! -Rexiar
Installation
Have fun!
Downloads
Supported Minecraft versions
1.12
1.13
1.14
1.15 (beta)
1.16