This is an add-on which adds some new uses for the zombie horse. Normal horses can now be infected by zombies and turn into zombie horses. This means that you need to keep all of your horses well protected while you're gone or for some reason can't keep a watch on your horses. It's definitely a quite neat idea which would be really cool if it was an official part of the game.
Creator: StarkTMA, Twitter Account
How does it work?
Zombies are automatically hostile toward horses. After a few hits the horse will get infected and transform into a zombie horse. Zombies horses die after 20 minutes and will then turn into a skeleton horse.
Husks – Attacks horses
Zombie Villagers – Attacks horses
Zombies – Attacks horses, but stands still (bug, working on it)
If it happened to your own horse then don't worry. It's not too late to bring it back to life. First throw a potion of weakness at the zombie horse and then feed it a golden apple to cure it.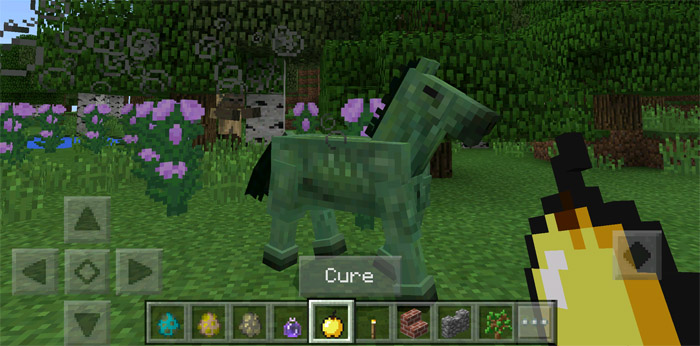 The curing process takes several minutes to complete. But once it's done it will be as new again.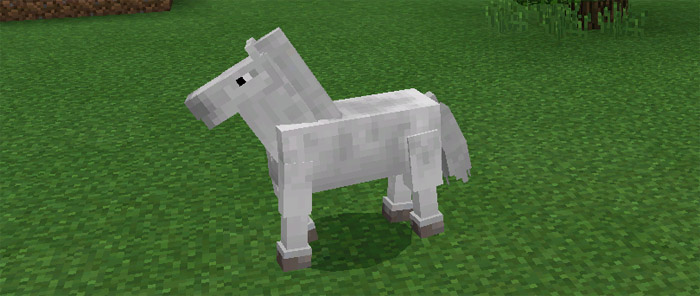 Another random feature is that there's a tiny chance that every time a zombie spawn it will be a giant. It's completely harmless (but quite scary to come across) which will stand perfectly still and then dies once the sun rises.
Installation
Important: This add-on is limited to 1.1.0.9 beta users only. Android users can sign up for the beta here!
Activate the packs for a world in-game