This resource pack is based off suggestions given to FTB-packs as a team we made a resource pack that keeps the same feeling of Minecraft, but with tweaks to make it a little bit better. This pack includes multiple changes to the game but the changes are small and convenient. Throughout the time of making this we kept in mind to keep the distinct Minecraft game play in mind.We as a team hope that you like it and give any other suggestions for future packs. Enjoy!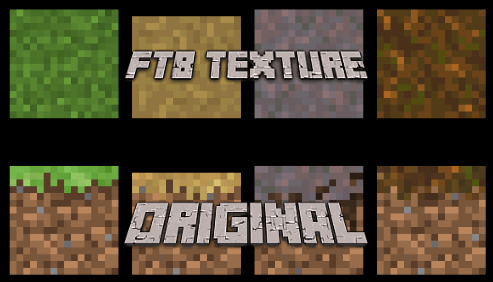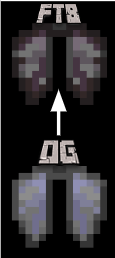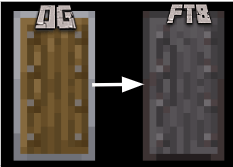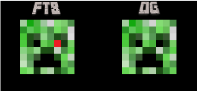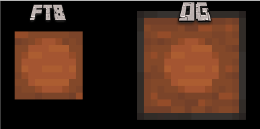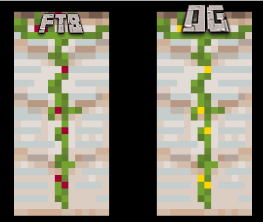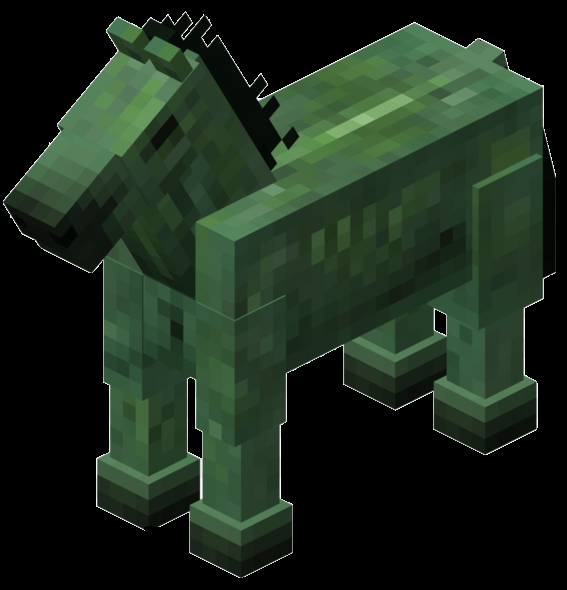 BLOCK CHANGES-
-Prismarine Bricks are now a Ice Bricks Texture.
-Prismarine Rough Texture is now a Rough Ice Texture.
-Prismarine Dark is now a Ice Dark Texture.
-Grass Block is now grass all around no dirt shown.
-Path Block is also now all around path no dirt shown.
-Mycelium is full mycelium no dirt shown.
-Podzol is now full Podzol no dirt showing.
ENTITY CHANGES-
-Iron Golem now has red flowers instead of yellow on all parts of the body.
-Creepers now have a red eye on the left side instead of a black one.
-Zombie Horse Texture was added onto dark brown horse so now they spawn in survival naturally.
Other Changes-
-The second full moon phase in the cycle of moons has been changed to give a ere blood moon feeling.

-Item Frames have been made smaller from the original texture to not take up a full block they now are just big enough for any item to be placed and not go over the border.
-Shields have been changed in the sense that the used to have a wood texture and now they have a netherite one to make it look better in game with a person.
-Elytra has also been given a change in the sense that they has a light tone grey texture now they have been given a netherite texture to make it look better on the player.
-Paintings have been given mew textures for the paintings shown they will not be what the original was they will look like the picture above.
gave more explanation on every aspect
added help links 
gave more detail throughout all.
 updated the textures to completely work
changed first link to new one
added a zip file
Instead of having just a few changes shown, I now have every change in the pack with pictures and in writing.  I labeled the picture FTB for the blocks and entity's I have changed. I labeled the original textures OG meaning original so that they can see what has changed in the pack.
Installation
!! When you download you may have to wait but if you dont it should bring you straight to media fire download !!
 If you downloaded the zip file, open the Vanilla tweaks FTB folder, highlight all files within it, and compress them. Then, rename the extension from .zip to .mcpack.(Windows 10 and others if possible)
If you downloaded the .mcpack file manually import it into your game and if you are on windows 10 just double click it after installation and it should import into your game and be ready to use in the resourse packs folder.
Xbox Help: https://www.youtube.com/watch?v=sp16bnYo8SM
Windows Help: https://www.youtube.com/watch?v=PbAasLf8ZzQ (go to 19:00 fro direct help)
Downloads
Supported Minecraft versions
1.16