This is an add-on which focuses on improving the functionalities and behaviors for survival gameplay. All things which have been implemented are features which could just as well have been a part of the vanilla game. This means that all changes have been designed in a way to ensure that the game stays balanced and nothing is overpowered. As a whole, it's a really good add-on which makes some welcome changes to the game!
Creators: JoePaleto (Twitter), _GlitchMC (Twitter)
Updated: 3 September, 2018 (read changelog)
How does it work?
You can find a detailed list of each change further down on this page. However, one of the main and probably most liked change is that you can now place a chest on a boat.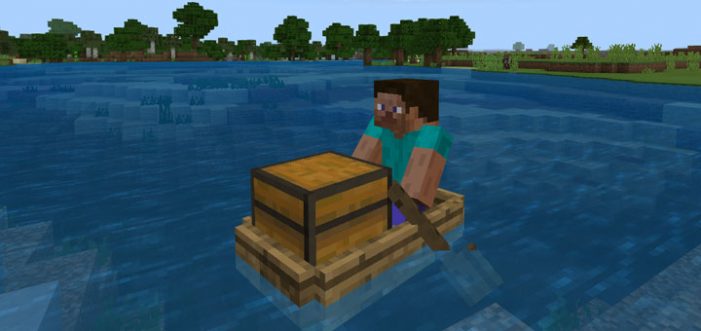 Another neat (and absolutely adorable) change is the new baby parrots! They spawn when two parrots breed which is also a new feature.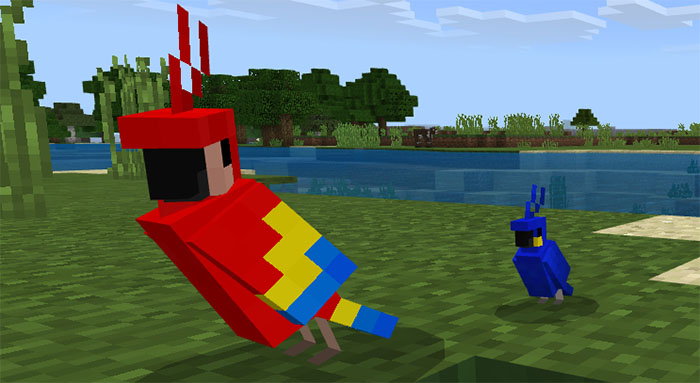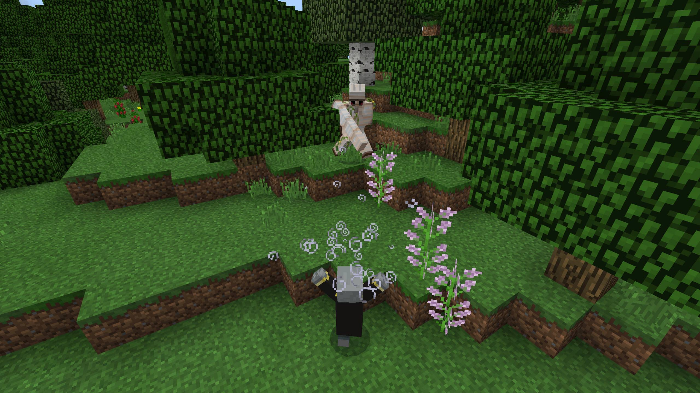 New Entity Behaviors
Boats – Can now have up to one chest on them. Use a Chest item on a boat to transform it into a Chested Boat. Sneak and long-press on the Chested Boat to open it.
Elder Guardians – Doesn't attack Squids. Immune to knockback.
Endermen – Scared by rabbits.
Evokers – Ability to summon Silverfish as a parts of its attacks.
Guardians – Doesn't attack Squids or Fish
Llamas – Controlled similarly to a Horse.
Parrots – Breed using any kind of seeds. Baby parrots!
Polar Bears – Attacks Strays.
Rabbits – Doesn't run away from players or monsters. They are also slightly bigger similarly to how they used to be on Java Edition
Squids – Milkable!
Strays – Scared by Polar Bears.
Wither Skeletons – Transforms into Blazes when falling/entering into lava
Wear a Zombie Head on your head to prevent zombies from attacking you
Wear a Creeper Head on your head to prevent creeper from attacking you
Wear a Skeleton Skull on your head to prevent skeletons from attacking you
Wear a Wither Skeleton Skull on your head to prevent wither skeletons from attacking you
Changelog
1.6 compatibility
New feature: wearing a Zombie Head in your head will prevent zombies from attacking you
New feature: wearing a Creeper Head in your head will prevent creepers from attacking you
New feature: wearing a Skeleton Head in your head will prevent skeletons from attacking you
New feature: wearing a Wither Skeleton Head in your head will prevent wither skeletons from attacking you
Installation
Activate the packs for a world in-game