The Vending Machines Mod adds two types of vending machines to the game. One for candy and one for sodas. Candy will increase your health and sodas will give you special abilities.
It's a really well done mod with pixel perfect textures and great functionalities.
Creator: rainbowyoshismbx
Candy Vending Machine
To use this vending machine you will need a couple of iron coins. Four iron ingots craft 10 iron coins. Everytime you use an iron coin to tap with it on the vending machine it will drop a random candy on the ground.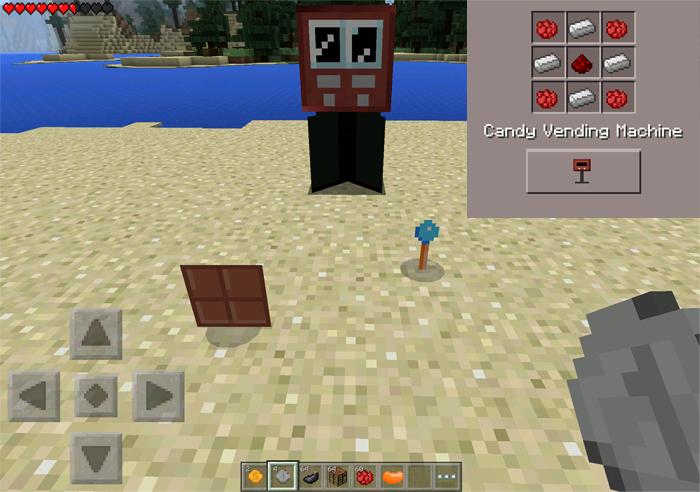 Currently there are four different candy types you can get. In this case we purchased a lollipop. Once eaten it will heal you some hearths.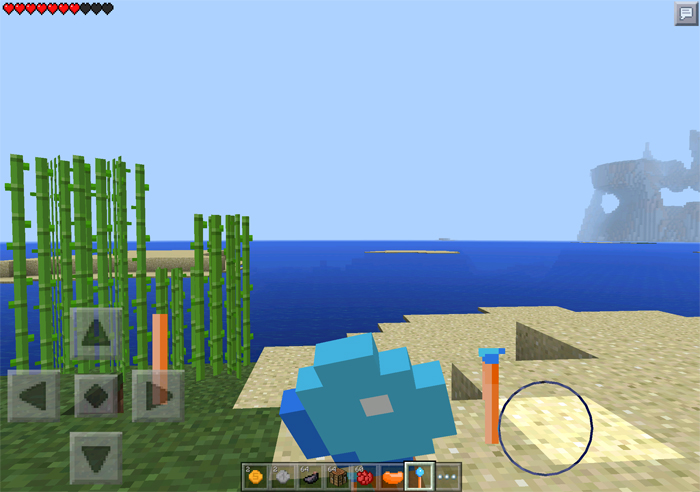 Vending Machine
From the vending machine you can get different kind of sodas. Each soda will give you a special ability. Such as when we drunk the Red-Cow (the Minecraft version of Red Bull) it made it possible for us to jump higher up into the air.
All boosts include: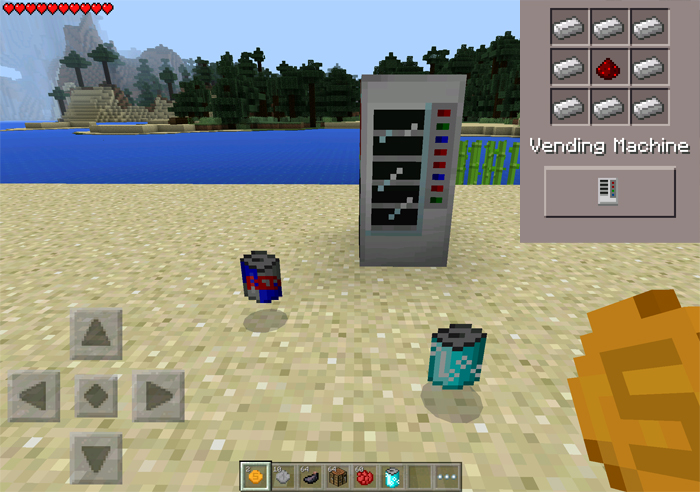 Block/Item IDs & Crafting Recipes
Candy Vending Machine (84, 90, 369) – 4 ink sacks + 4 iron ingots + 1 redstone
Vending Machine (94, 93, 370) – 8 iron ingots + 1 redstone
Gold Coin (371) – 4 gold ingots
Iron Coin (372) – 4 iron ingots
Club Soda (394)
Red-Cow (395)
F-Up (396)
Mine-Cola (397)
Lollipop (402)
Jelly Tummy (399)
Himshey's (400)
Candy Cane (401)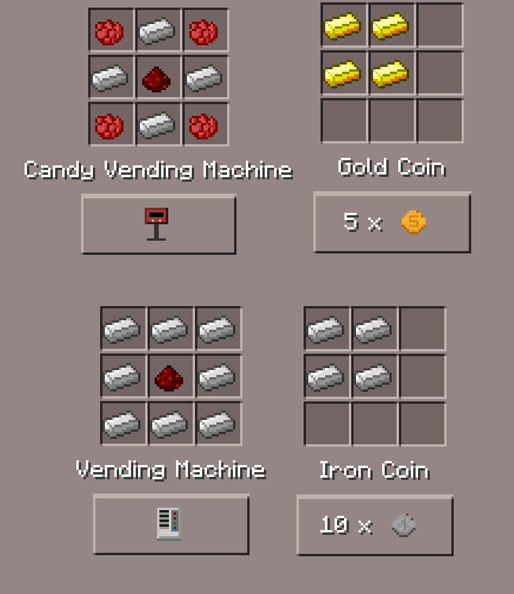 Download Mod (Dropbox)
Download Texture Pack (Dropbox)