This add-on turns three existing mobs in Minecraft into some of your favorite characters from the Walt Disney universe. The included characters are Donald Duck, Minnie Mouse and Mickey Mouse. All characters have some nicely crafted models and textures which make them look very similar to their original versions. All of them are friendly so this means you never have to worry about them hurting you or your friends.
Creator: Vernian LEMO – TDR build, Twitter Account
How does it work?
Here's a list of the included characters. The easiest way to find one is to spawn them using a spawn egg. All of them spawn with 20 health points (10 hearts).
Minnie Mouse (Stray)
Donald Duck (Wither Skeleton)
Mickey Mouse (Skeleton)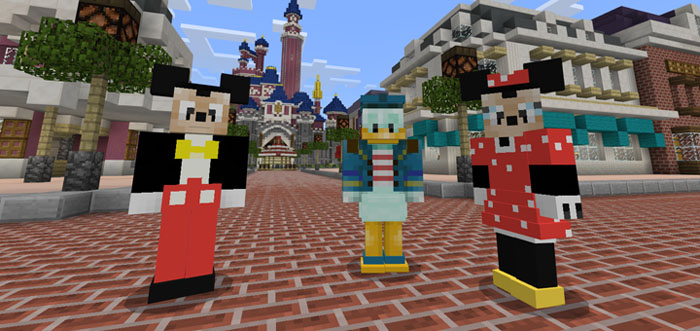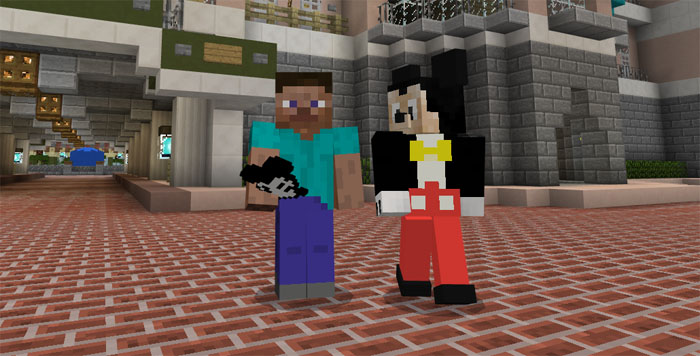 Trailer
Installation
Activate the packs for a world in-game
You can get a .ZIP file for this addon here.