Minecraft released yet another fun beta (1.16.100.56), and now new blocks can be implemented with customized 3D models, so, I brought you an add-on that adds the much desired Vertical Slabs to your game!! 
For you to build and unleash your creativity, walls, buildings … etc !!
"REMEMBER, THIS ADD-ON WILL WORK UNIQUE AND EXCLUSIVELY IN THIS LATEST BETA, USE IN ANOTHER VERSION WILL NOT GET ANY RESULTS!"
Creator Channel (Brazilian): yBrothers
Creator Twitter: @GabrielCas29007
THIS ADD-ON CANNOT BE PUBLISHED IN APPLICATIONS LIKE (Breaking this rule may cause the add-on to no longer be updated, respect the creator with your hard work!):
Mcpe master
Add-ons for minecraft
UTK.io
And in NO other add-ons app! It is unique to MCPEDl, disregarding this requirement can cause various problems.
It can NOT be published on other sites or create applications!
Always leave credits !!
ATTENTION! IF YOU ARE RECORDING SOME VIDEO, YOU HAVE NO AUTHORIZATION TO MAKE YOUR OWN DOWNLOAD LINK, USE THE AVAILABLE LINK, OR SHORT JUST THE ADDON OFFICIAL PAGE LINK ON MCPEDL (RESPECT THE CREATOR'S HARD WORK)!
ATENÇÃO! CASO VOCÊ FOR GRAVAR ALGUM VÍDEO, VOCÊ NAO TEM AUTORIZAÇÃO PARA FAZER SEU PRÓPRIO LINK DO DOWNLOAD, USE O LINK DISPONÍVEL, OU ENCURTE APENAS O LINK DA PÁGINA OFICIAL DO ADDON NA MCPEDL (RESPEITE O TRABALHO DURO DO CRIADOR)!
About the add-on:

This add-on brings to your game 50 new vertical slabs, completely new blocks and without replacing the others, Modeled with new features from the latest minecraft beta.
These vertical slabs were made for you to use in your buildings, and have always been long-awaited by Minecraft players, well, now here's some information on: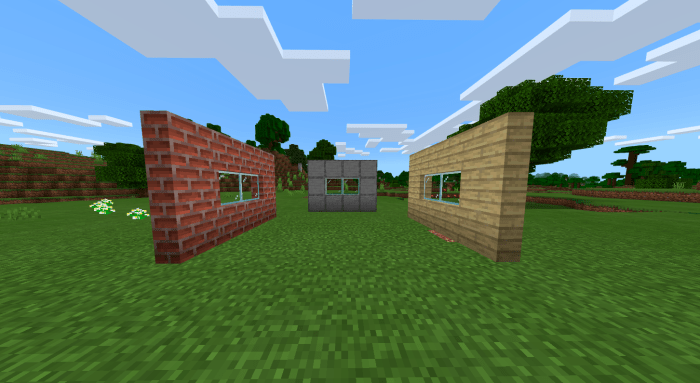 There are 25 texture variations, and 50 blocks altogether, as there are 2 different positions for each type of texture that the add-on contains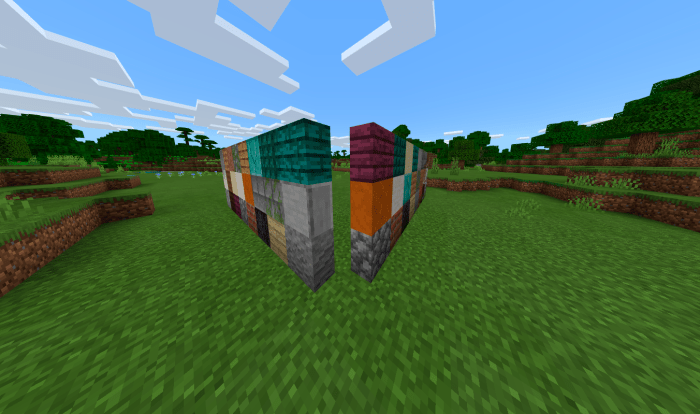 They do not serve as a wall to surround entities, so do not use it, as the entities will not obey.
Various types of walls can be made using them.
Connect in any block both on the side and between them, for example: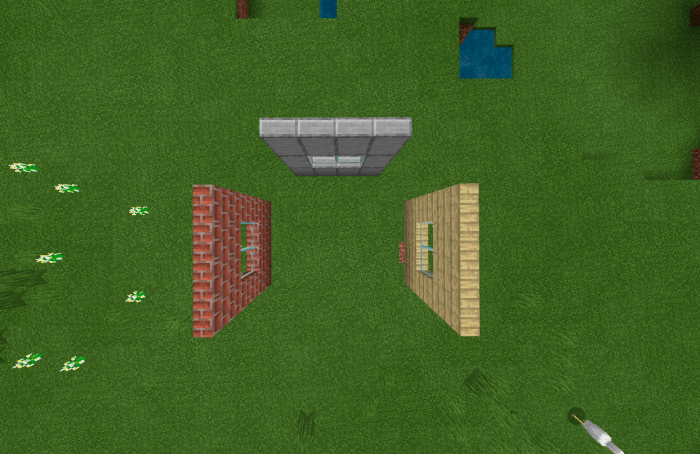 All slabs fall off themselves when broken.
Wooden slabs will catch fire just like any other wood variant in the game.
Some slabs of resistant material like Stone etc, will be more difficult to break, while the wooden ones can be easily broken!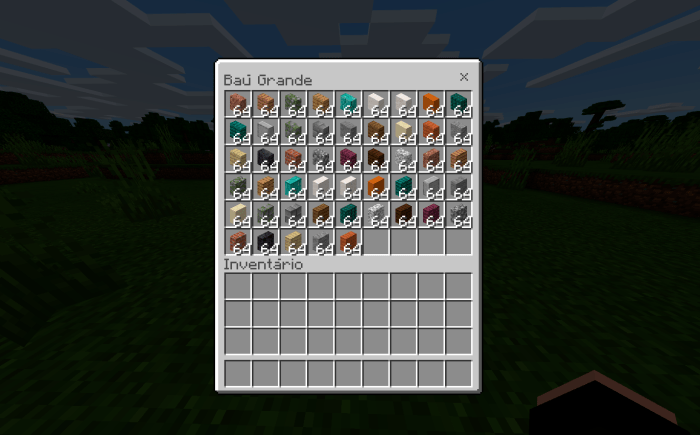 You can get all the slabs together using the command / function vertical_slabs or / function vertical_slabs2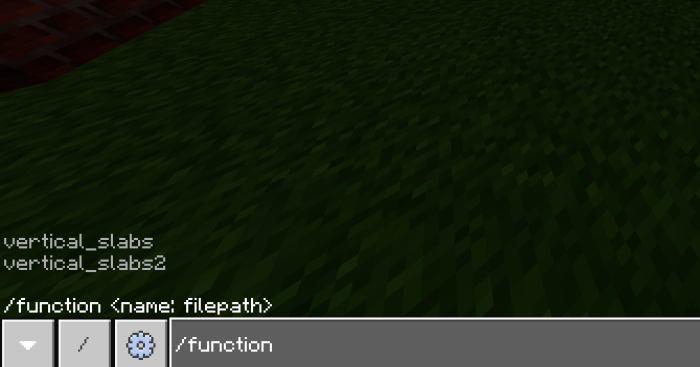 So you can get two different variations of blocks!
If you are playing survival, you can use a stone cutter on the block you want to extract the slabs from, and receive 2 in return! (also for wood) Note the example: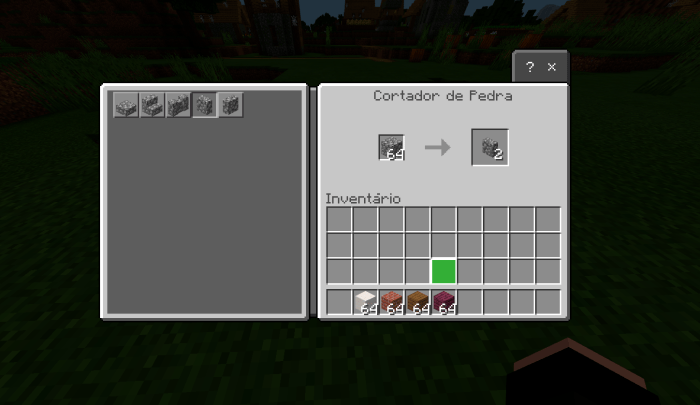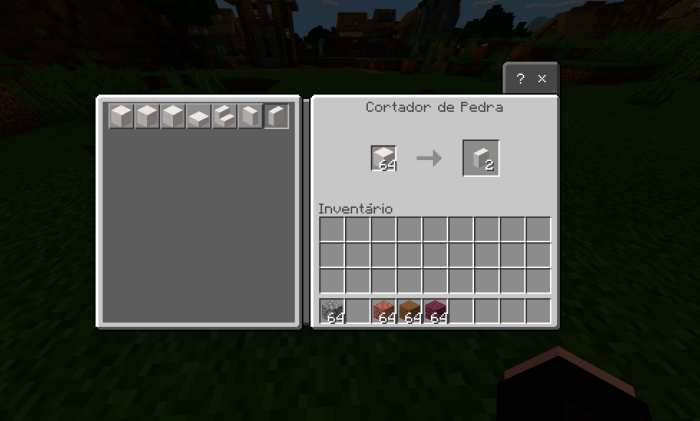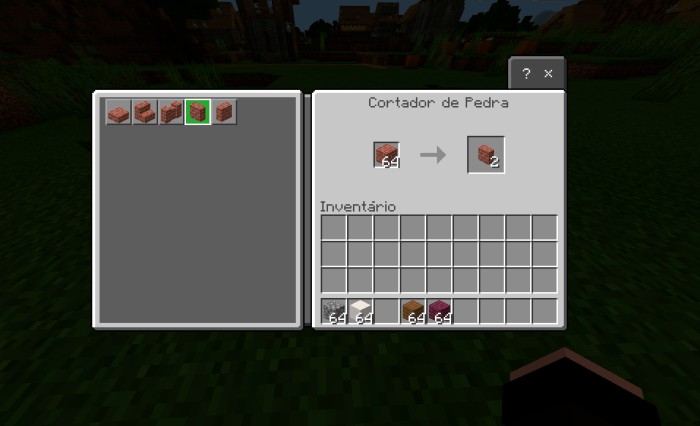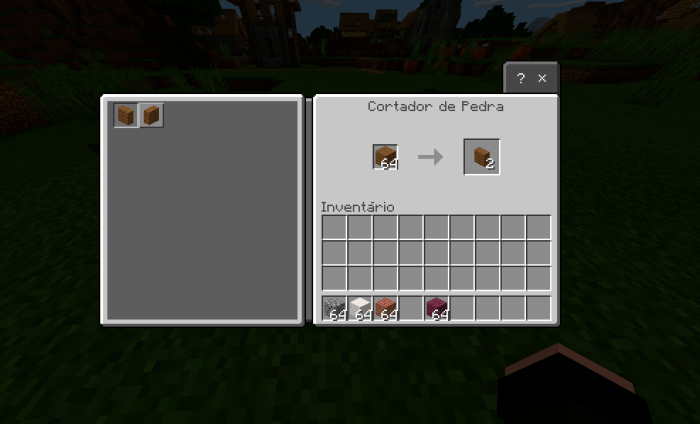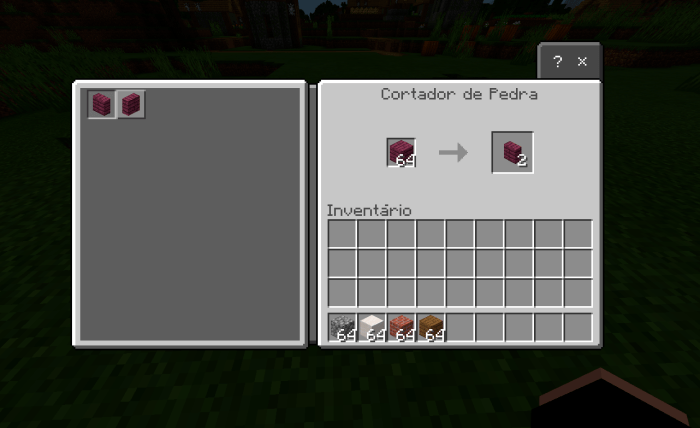 Have fun with this add-on!
Downloads
Supported Minecraft versions
1.16 (beta)