Vignette Hider is a resource pack that removes the vignette border when fancy graphics is enabled. This concept is a feature in Lukas's Java Parity Pack, but is now available as a standalone resource pack for those who do not want a Java Edition experience.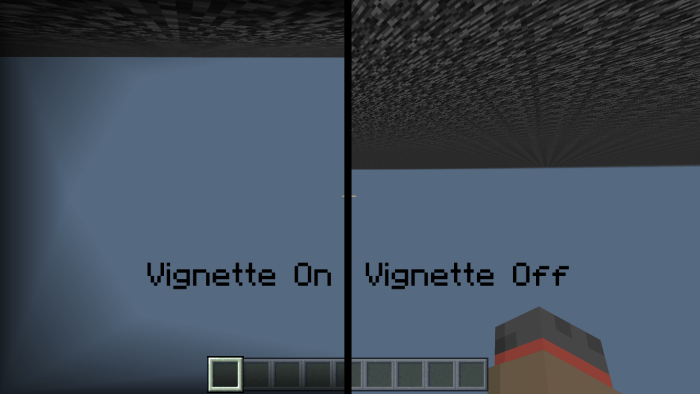 This photo shows what is meant by the resource pack. The border on the left is completely eliminated when you apply this resource pack.
Important Notes:
When applying this pack, please restart your game AND your world for changes to fully take effect.

Please do not re-distribute this pack to other websites, make profit off of this pack, or remix this pack without explicit permission of @MCGaming_Lukas.

Please credit @MCGaming_Lukas when discussing/talking about this resource pack.
Downloads
Supported Minecraft versions
1.14
1.15 (beta)
1.16
Resolution
16x