The Village And Pillage Update is coming to bedrock this year, while waiting, i've created this review map to test the upcoming features such as new blocks for building, new crafting and smelting blocks. new flowers, new variations of villagers, new trades, new items, new combat weapons, and more. 1.9 is going to be a small update that might have a chance to be releasing next week. 1.10 is considered a medium update with shields, villagers and more. And The 1.11 is going to be the Full Village And Pillage update. just like what they did to the update aquatic.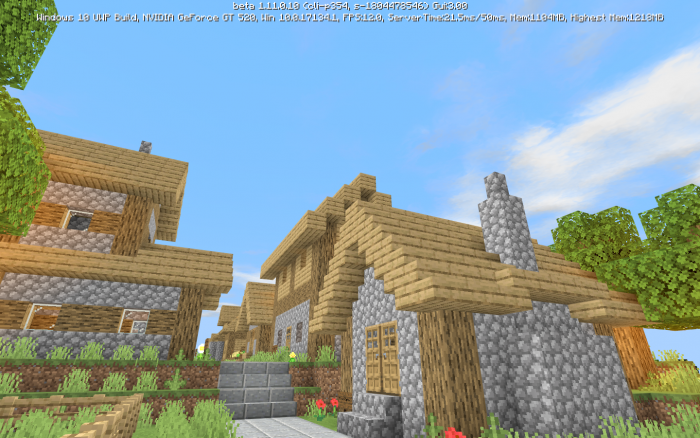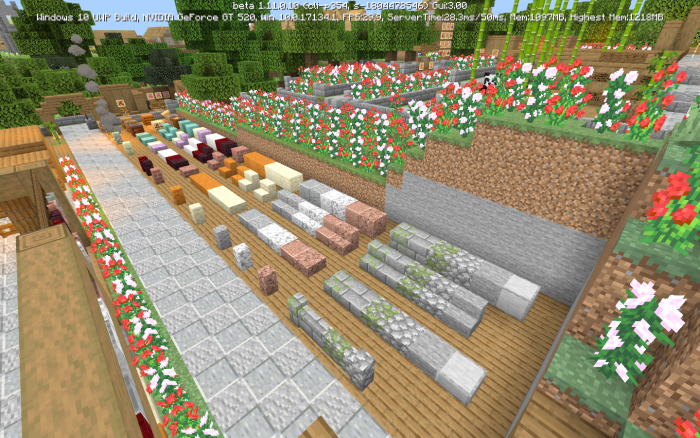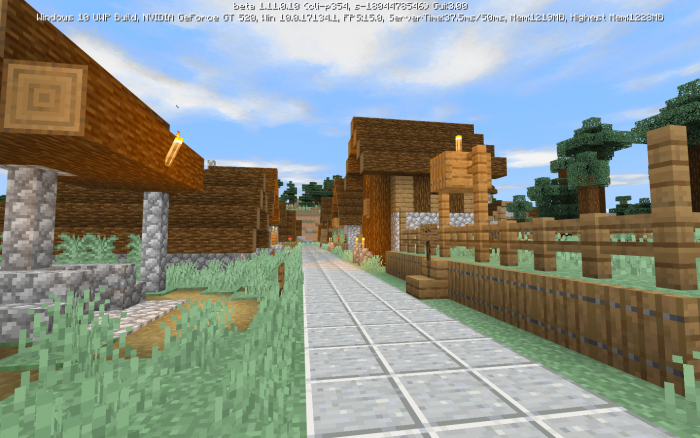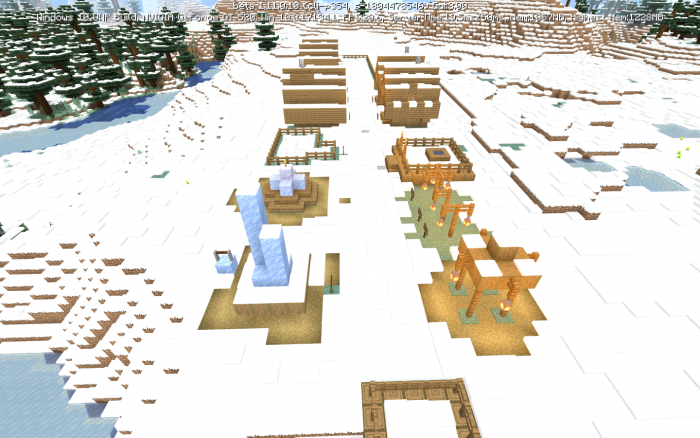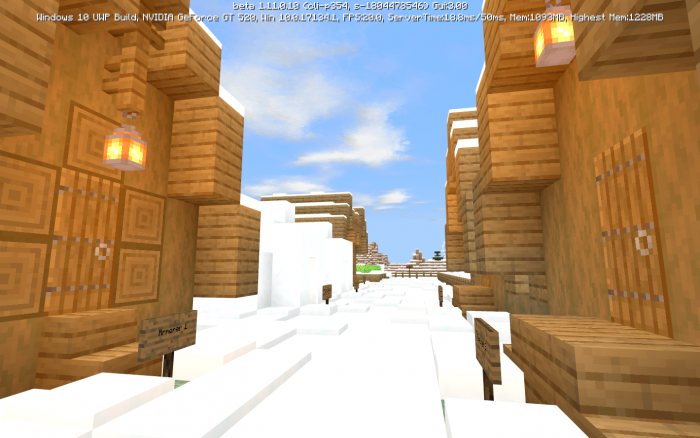 Features :
14 New Slabs And Stairs
12 New Walls
Smooth Varieties Of Sandstone, Red Sandstone, Stone And Quartz.
Scaffolding
Crossbows
New Varieties For Signs WIth Corresponding Wood Type
Lecterns
Blast Furnace
Loom
Smoker
Fletching, Smithing, Cartography Table (Addon)
Stonecutter
Barrel
Grindstone
New Dye Names For Rose Red, Cactus Green, And Dandelion Yellow
New Flowers; Lily Of The Valley, Cornflower, Wither Rose
New Dyes; Blue Dye, Brown Dye, Black Dye, And White Dye
Bamboos
Banner Patterns
Cats
Pandas
Pillagers
Illager Beasts
New Textures
Crafting Recipes
New Enchantments ; Piercing I-IV, Quick Charge I-III, Multishot I
Berries
Campfires
Particles
New Village Architechtures by biome
Composter
New Villagers : Mason and Nitwit (Green Robbed-Villager)
Wandering Trader
Pillager Outposts
Wood Blocks (Formerly known as Bark Blocks)
New Villagers Outfits
New Villager AI and Trades
Shields
Jellie
Archives :
The Villager Update : (1.5) 
Added Berries
Added Shields
Added New Villagers
Added Jellie
Added Shields
Added New Blocks
Added Banner Patterns
Added Composter to Farms in Plains And Desert Villages
Added Stonecutter
Added Wood Blocks
Lecterns and The New Blocks are moved into a new area! 
Savannah N' Taiga Update (1.6)
Added Savannah Villages ( Still No Animal Pens )
Added Taiga Villages ( No Farms )
Added Village Teleports next to the Village Structure Teleports
Started Working On The Tundra Villages Again
Village Update (1.7)
Added Raids
Added New Locations 
Added Village Teleports
Added More Block Functionalities
Added Foxes (Addon)
Added Bad Omen and Hero Of The Village Effect
Added a new area for the ravager info
Minor Update (1.8)
Map :
Added Some Features From  Beta 1.11.0.4-1.11.0.7
Redecorated some areas of the map
Updated the path to a checkered pattern
Page :
Updated The Featured Image
Renamed The Map Name
Added Archives of old versions
I've Just Updated The Featured Image that will appear in the page
Installation
TAKE NOTE : ALWAYS CREDIT ME IF YOU WILL YOU THIS MAP IN A VIDEO. and This Will also be the last update of the map for now! April will be a very busy month for me cause' i need to attend summer classes and also it's holy week this week so i might be offline for this month, anyways, see you next month!
Downloads
Supported Minecraft versions
1.11