Villagers aren't known for their bravery. Usually they just try to run away if some monsters come attacking them. But no more of that! But with this add-on you will have a new category of villagers, agent villagers.
How does it work?
Normal villagers can't defend themselves, all they can do is try to escape, but Villager agent attacks hostile mobs to defend the village.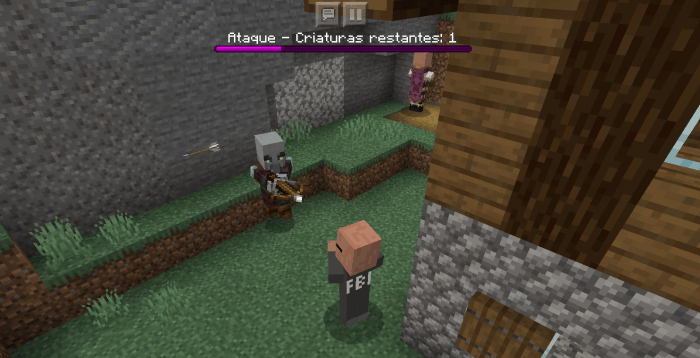 They naturally spawn in the villages together with the normal villagers.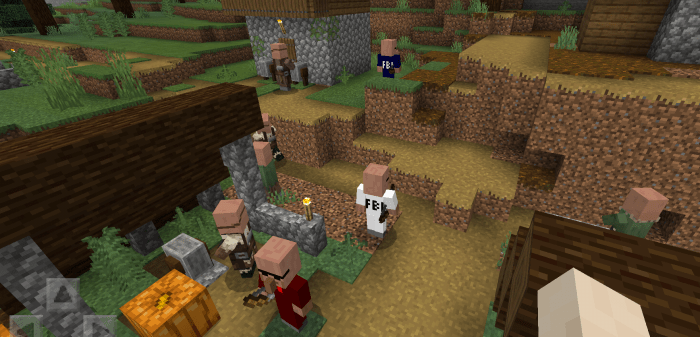 .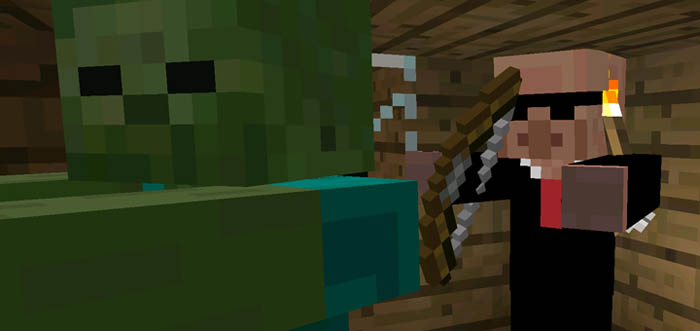 The villager agent is equipped with a bow and will try to kill any hostile mob that attacks the village.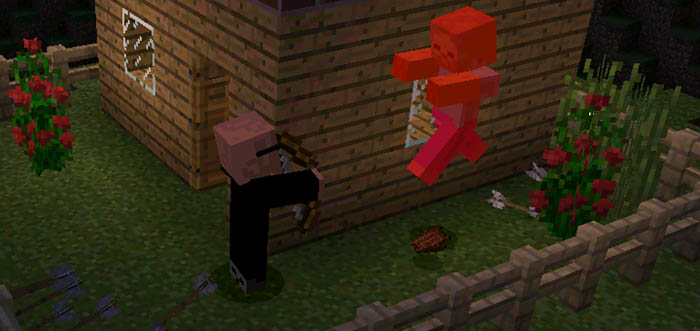 He also becomes a zombie when killed by a zombie, but a zombie equipped with a bow.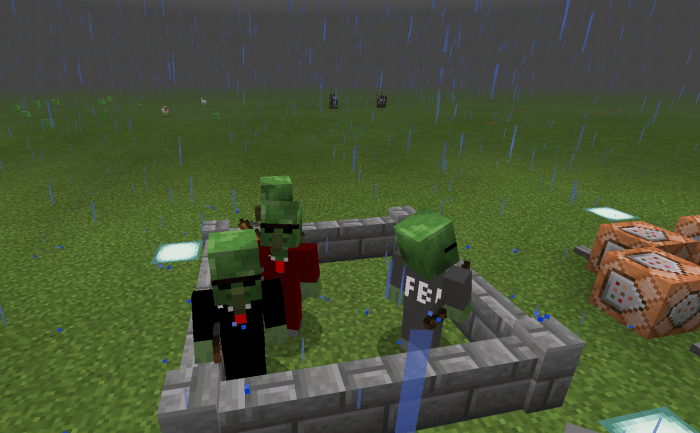 Features:
Six color variants: Blue, White, Gray, Black, Green, Red
Naturally spawn in villages
Identify attacks on the village
Can be tamed using an emerald
Add-on has been redesigned
Changed appearance
Now naturally spawn in villages,
Compatible with the latest versions
When lightning strikes a normal villager he becomes a witch, and when a villager is killed by a zombie he becomes a zombie, so does the fbi villagers now.
You can now heal the zombie FBI the same way you heal a zombie villager
Now attacks the zombies automatically
Now attacks the nearest target
You can now tame an FBI villager using an emerald
Downloads
Supported Minecraft versions
1.13