The Villagers Trading Mod implements the existing PC villager trading system to Minecraft Pocket Edition. Even if it's not as extensive it's very impressive both in terms of functionality and the graphical user interface.
From now on your emeralds will have a beneficial use. Walk up to villagers and trade them for items.
Creator: Affogatoman, Twitter Account
Trading
Basically emeralds work like cash, you can exchange it for items like food or exchange items for emeralds.
To trade with the villagers you will either need emeralds or have enough items of any of the ones found below.
Apple
Bread
Cooked chicken
Cookie
Melon
Arrow
Flint & Steel
Shears
Raw chicken
Wheat
Cooked fish
Walk up to a villager and a Trade button will appear above the action bars. Tap on it once to open the trading interface.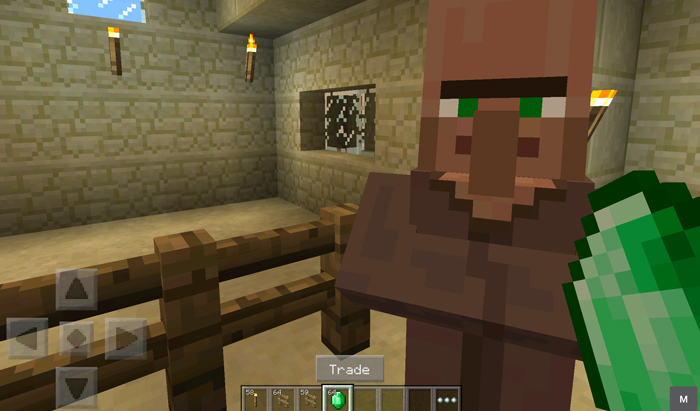 From there you can select whether you want to sell or buy items. Use the left and right arrow keys to select which item you want to exchange.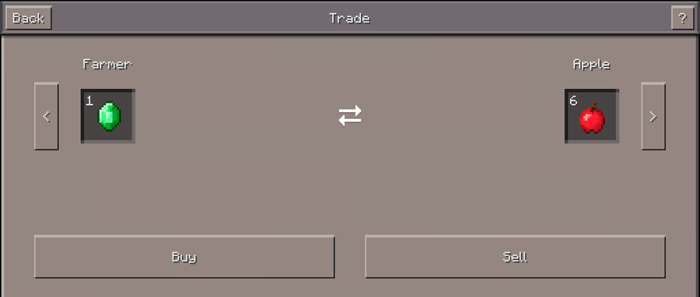 As you make the trade the items, in our example some apples, will appear in your inventory.