This addon is a combination of lucky blocks, pigs and throwable eggs. It's one of the weirdest addons I've come across but at the same time it's probably what makes it great. You will really have to try it out for yourself in order for any of this to make any sense whatsoever. If you are looking for something weird then try this out!
Creator: Vladu11, Twitter Account
How does it work?
Eggs have been replaced by lucky balls and that means you'll need to find some chickens.

Throw 1-2 lucky balls on the ground to spawn a bunch of mad pigs. The pigs will automatically start fighting each other to death.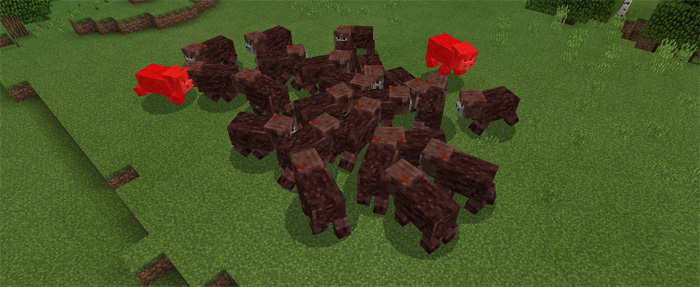 As the pigs dies they will drop lots of different items and most of them are quite valuable in fact. Just wait and let them fight it out before you collect these treasures.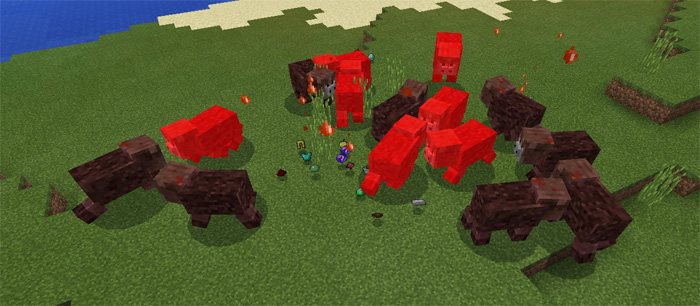 You want to be careful with these pigs. They are both bigger and stronger than a normal pig.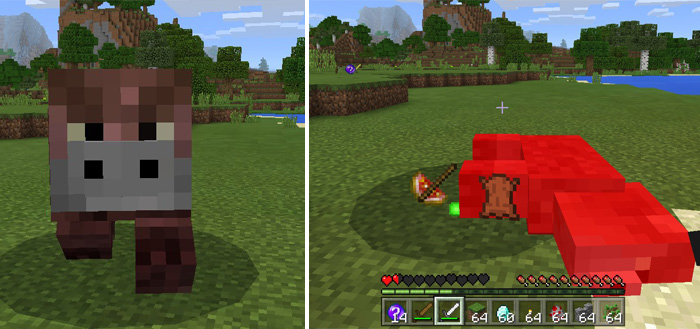 Here you can see all the different items which the pigs dropped. It's every miner's dream. Everything from precious diamonds to iron swords and pickaxes.

Installation
Apply the packs for world in-game
Click here to download the files as a .ZIP!